Nebraska Football: 4-star speedster Roger Gradney commits
Nebraska football picked up their first commitment of the 2024 class late Monday night. Roger Gradney committed to the program. He made the announcement via Twitter.
Gradney is the 28th overall athlete in the country, and the 40th overall player in the state of Texas per the 247 sports rankings. He is the 234th overall player in the 2024 class, and is a four-star athlete.
Gradney had several offers on the table, most of them from smaller schools. Campbell, Texas Tech, and UTSA offered him in addition to Nebraska. He was recruited to Nebraska by secondary coach Evan Cooper.
@MJDesignr GBR‼️‼️24/7🔥 pic.twitter.com/7tYYvStFn5

— roger gradney (@rogergradney15) February 21, 2023
What can he bring to the table for Nebraska football?
Gradney is a player who is an athlete in every sense of the word. He was a prolific kick returner, as he used his speed and elusiveness to make things happen once he got the football. Injuries were a problem for him last season, as he only played in five games for Rice Consolidated High School.
The 2021 season was a bit of a different story however. He played at receiver, quarterback, and safety in addition to his duties as a returner. He was able to score a touchdown at every one of those positions. His versatility was on full display, and that's perhaps what Matt Rhule and the Nebraska football coaching staff saw in him as well.
It is certainly intriguing that he had a small offer sheet, given his speed and his talent. However, one has to wonder if injuries played a factor in his recruitment. Nevertheless, his recruitment moved fast. He was offered by Nebraska on Sunday, and committed on Monday night.
Gradney is certainly a strong start to a 2024 class, that up until  Monday evening, had no commitments in it. It will be interesting to see what the program can do to help grow out the class even further. In addition, this is also another Texas commitment. It's becoming very clear that Texas will be a fertile ground for the Nebraska football program.
5 takeaways from huge Nebraska Football recruiting weekend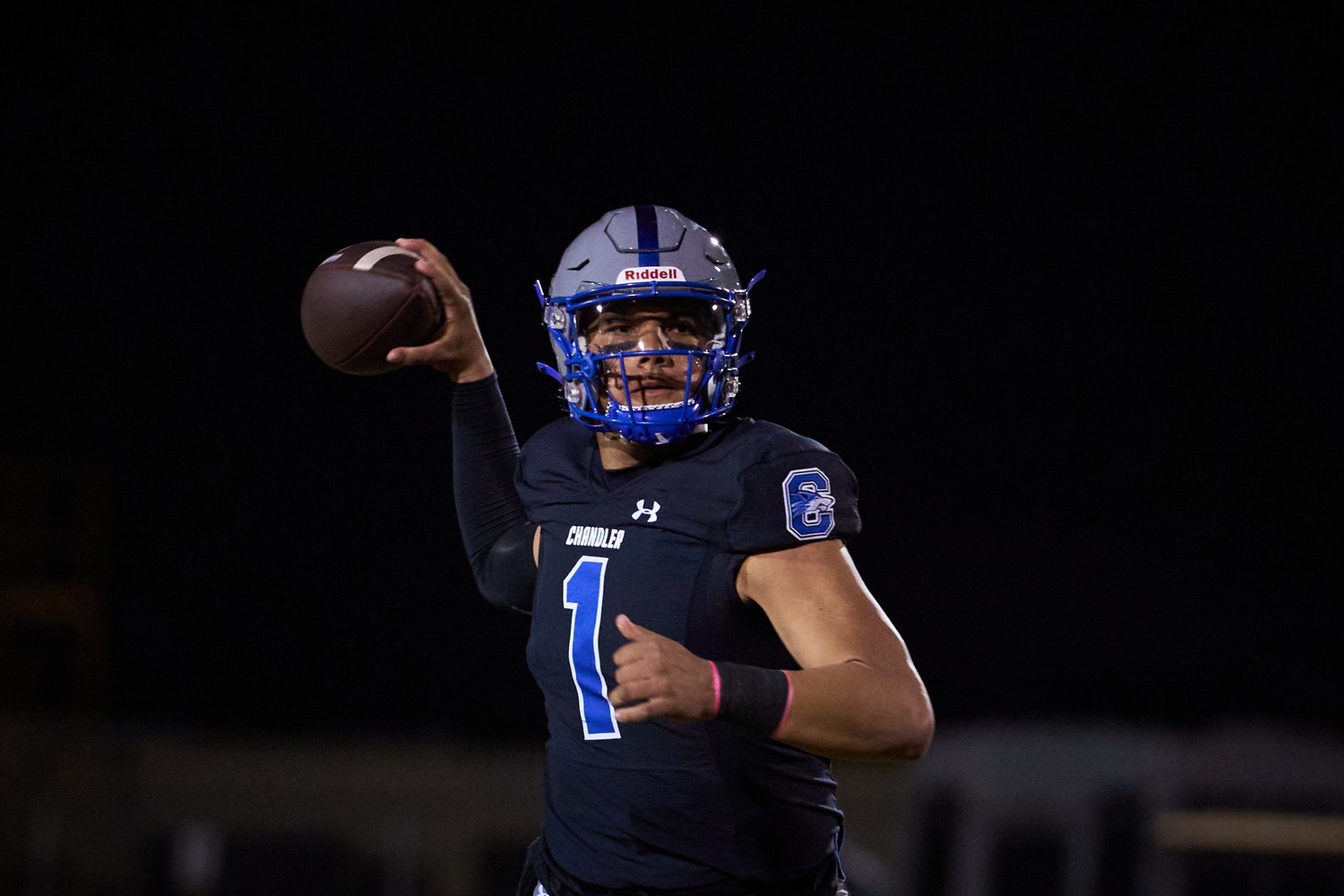 This past weekend was one of the biggest recruiting weekends ever for Nebraska football and here are five takeaways now that it's a wrap.
One thing that's not debatable at all when it comes to Nebraska football is the fact that this past weekend was one of the biggest recruiting weekends the Huskers have had in recent memory.
There were over 25 recruits on campus for spring visits. That group included No. 1 overall quarterback Dylan Raiola, as well as top-ranked in-state recruit Carter Nelson.
All the top targets or at least most of them were in Lincoln this weekend and here are five takeaways from the big recruiting weekend for Nebraska football.
It was a success
I know there haven't been any commitments and so far, there was just one crystal ball coming out of the weekend, but people just need to be patient.
It's still very early in the process. Recruits are going through spring visits and will be looking to take official visits again this summer. Some 2024 recruits have already committed and it was reasonable to expect a commitment or two but this weekend was never going to be about commitments.
It was more about laying a foundation with a number of elite recruits and the Huskers did that. No. 1 offensive tackle according to On3, Brandon Baker, was already talking about a return trip. So is Nathaniel Frazier, a top-10 running overall out of California.
Almost every recruit tweeted something positive and said the visit, "exceeded expectations." That's not really anything concrete, but the weekend feels like a success to me.
The Huskers are still near the top with Dylan Raiola
If I had a crystal ball for Dylan Raiola, it would be foggy. Steve Wiltfong has changed his twice since Raiola decommitted from Ohio State, moving from Georgia to USC.
Right now, the Bulldogs are the only team with an official visit scheduled. The Huskers are getting him back for the spring game and the next objective will be an official visit.
I'd love it if they just got a commitment next month and didn't need to worry about official visits, but I don't see that being the case. I also don't see much distance between the top four teams: Nebraska football, Georgia, USC, and Oregon. I think are all right in the mix.
I'm sure the Huskers helped themselves this weekend. However, I don't know that they did anything to really change the trajectory of this recruitment. It still feels like anyone's game.
Rhule continues to impress
Players really came away impressed with Matt Rhule. When they talked about him in interviews, they talked about him being "everywhere" during practice. The facilities got a lot of love and I think Rhule has all the recruits believing that Nebraska football has what it takes to be among the college football elite again.
Remember, in two years, we'll have a 12-team playoff in college football. I see no reason why Nebraska can't be a regular contender for that. This program really is a sleeping giant and this weekend showed it.
Imagine what will happen if the Huskers can win 8-9 games next season and then land Dylan Raiola? Rhule is doing a lot of this on relationships and faith. Of course, he's been to multiple conference title games in college football and is a proven winner.
Yet, once Nebraska football is armed with some on-field success to sell, the recruiting is going to go to the next level, which should be a frightening thing for the rest of the Big Ten.
A new priority
As much as Dylan Raiola is the top priority at the quarterback position, it's clear that Nathaniel Frazier is the top target on the board at running back.
Coming into the weekend, he wasn't talked about as much as some of the other top-100 guys, but he's a top-10 running back in 2024 (102nd overall in 247 composite). He also comes out of Mater Dei, which is one of the elite programs in the country, so this is a dude that could play right away.
Lincoln , Nebraska 📍 where red shines brighter talk too me baby #GBR🌽 @CoachMattRhule @Omeezi_ _ @evancooper2 @Callaghan_NEB @CoachCoeling @NEB_Recruiting @s_kwilli32 @VincentGuinta @HuskerFBNation @CoachEJbarthel @DevennyElla @HuskerCoachTW @Sean_Callahan @SeanDillonNU @ pic.twitter.com/ustcX7TLGR

— Nathaniel Frazier (@NateUA1_) March 26, 2023
Rhule wants Nebraska football to run the damn ball and landing a dude like Frazier would really help with that. He's already talking about coming back and is one of the guys Nebraska made progress with.
Potential commitments on the horizon for Nebraska football
I still wouldn't be surprised to see the Huskers landed a couple of commitments in the coming weeks and there are two names that make a lot of sense.
Three-star tight end Ian Flynt has ties to Nebraska and visited for the second time in a couple of months this weekend. Gibson Pyle, a three-star offensive lineman from Texas, also took his second visit. Both have started to get projections from 247 sports and On3.com.
You never know when guys are going to actually make a decision. It seems commitments on recruiting weekends don't happen as much as they used to for a number of reasons. But those guys, along with Mario Buford, have all received crystal ball projections in the past few days, so if you are jonesing for commitments — those are three names to watch after the big visit weekend for Nebraska football.
For More Nebraska content, follow us on Twitter, like our Facebook Page, and Subscribe to the Husker Big Red YouTube Channel. You can also find out podcast on Apple or Spotify. 
Nebraska Football: 4-star RB Nate Frazier plans to return to Lincoln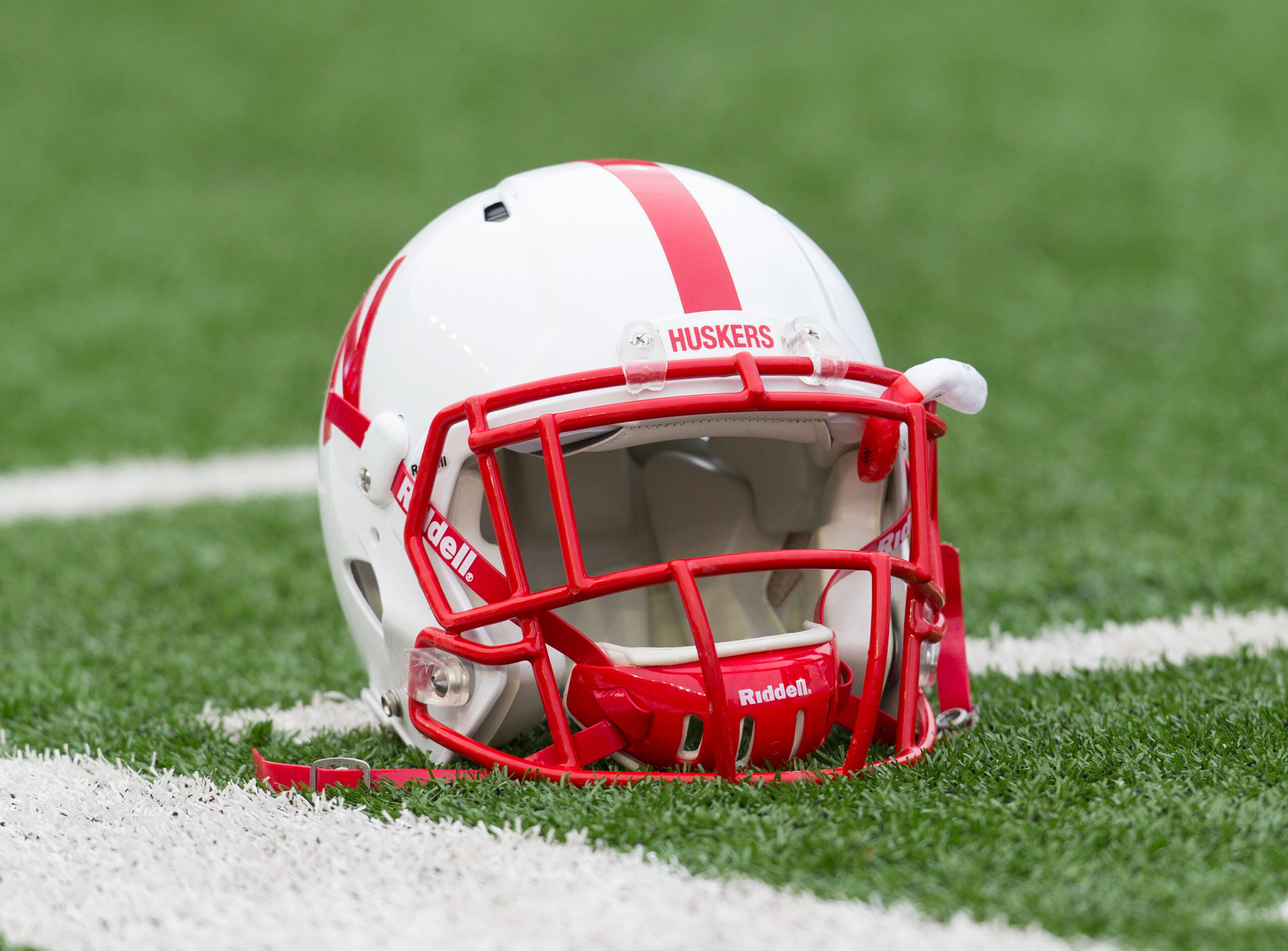 Nebraska football has been heavily recruiting Mater Dei running back Nate Frazier. Frazier is a four-star running back, and the 14th overall running back in the 2024 class. He is also the 22nd overall player in his class from state of California per the 247Sports rankings. He has a numerical rating of 90.
Frazier's offer sheet extensive, and includes the likes of Alabama, Auburn, Miami, Ole Miss, Oregon, and Tennessee. Big Ten foes are also in on the running back's recruitment, as Michigan State and Penn State have also offered him.
He had a successful 2022 season, as he recorded 61 carries for 791 yards and nine touchdowns for Mater Dei.
Frazier is 5-foot-11 195 pounds, but he plays a lot bigger than his size. He is a unique running back, in the sense that he has speed, as well as the ability to catch the football. Frazier is more of an East-West runner, and uses his speed to get to the outside quickly. The running back would make an immediate impact for Nebraska football, and he has the type of speed that could allow him to take over a game.
Frazier will return to Nebraska football
Frazier told Mike Schaefer of Husker247 that he plans to come back for a game. This could be an important development, given that Nebraska football is trying to establish connections in the California area. Frazier was one of the more underrated players on this past weekend's visit list, but he should not go unnoticed. It's becoming clear that this coaching staff wants a top-shelf running back.
It will be interesting to see what happens with his recruitment, and it's encouraging that Nebraska football is getting another visit. Landing Frazier would add an immediate boost to the running back room, and it will be fascinating to see where his recruitment goes.  At the very least, he is coming back for more
Nebraska Football gets Crystal Ball prediction for 4-star DB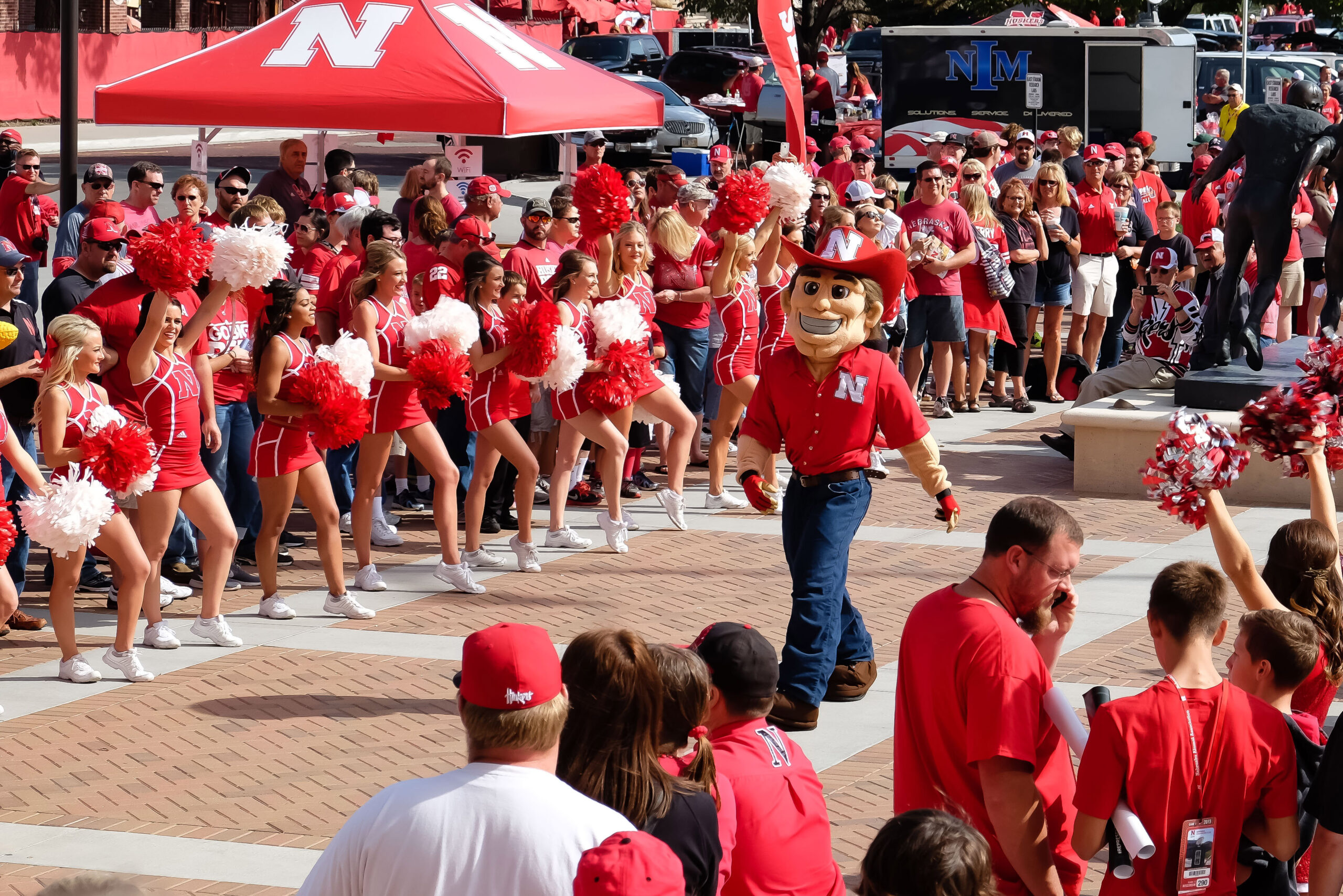 Nebraska football has had good momentum on the recruiting trail as of late, and they received a Crystal ball in their favor on Sunday. 2024 corner Mario Buford had a Crystal Ball added in his favor on Sunday afternoon.
Buford is a four-star recruit He is the 24th overall corner in his class, and the 52nd overall player in his class from the state of Texas per the 247Sports Composite Rankings. His Crystal Ball was a medium-confidence score of six and was put in by Will Turboff of Husker247.
Buford has 18 offers on the table. Arizona, Georgia Tech, Mississippi State, and Oregon are some of the bigger offers outside of the Big Ten. Several Big Ten schools have also extended an offer his way. Illinois, Michigan State, and Purdue have offered him as well. There is a fair amount of Big Ten competition for him.
He is a bit on the smaller side at five-foot-11, 165 pounds. Nevertheless, he matches up well with receivers on the outside. Instincts are a key part of his game. He is able to close nicely on receivers, as well as time his tackles well enough to jar the ball loose. He is the type of physical corner that would fit well in the 3-3-5 defense that Nebraska football is trying to employ.
Nebraska football appears to be indirectly giving leeway to its players positionally when it comes to the 3-3-5. They want athletes on this defense, and Buford would certainly fit the bill. Buford playing in a 3-3-5 defense seems like a  good fit, although time will tell.
Nebraska football only has one commitment in their 2024 class in Roger Gradney However, there should be more to come, especially with this visit weekend wrapping up. The Huskers appear to be in good shape with Buford, as the coaching staff sets out to put together a strong 2024 class.
For More Nebraska content, follow us on Twitter, like our Facebook Page, and Subscribe to the Husker Big Red YouTube Channel. You can also find out podcast on Apple or Spotify.