5 things we learned from Nebraska football loss to Michigan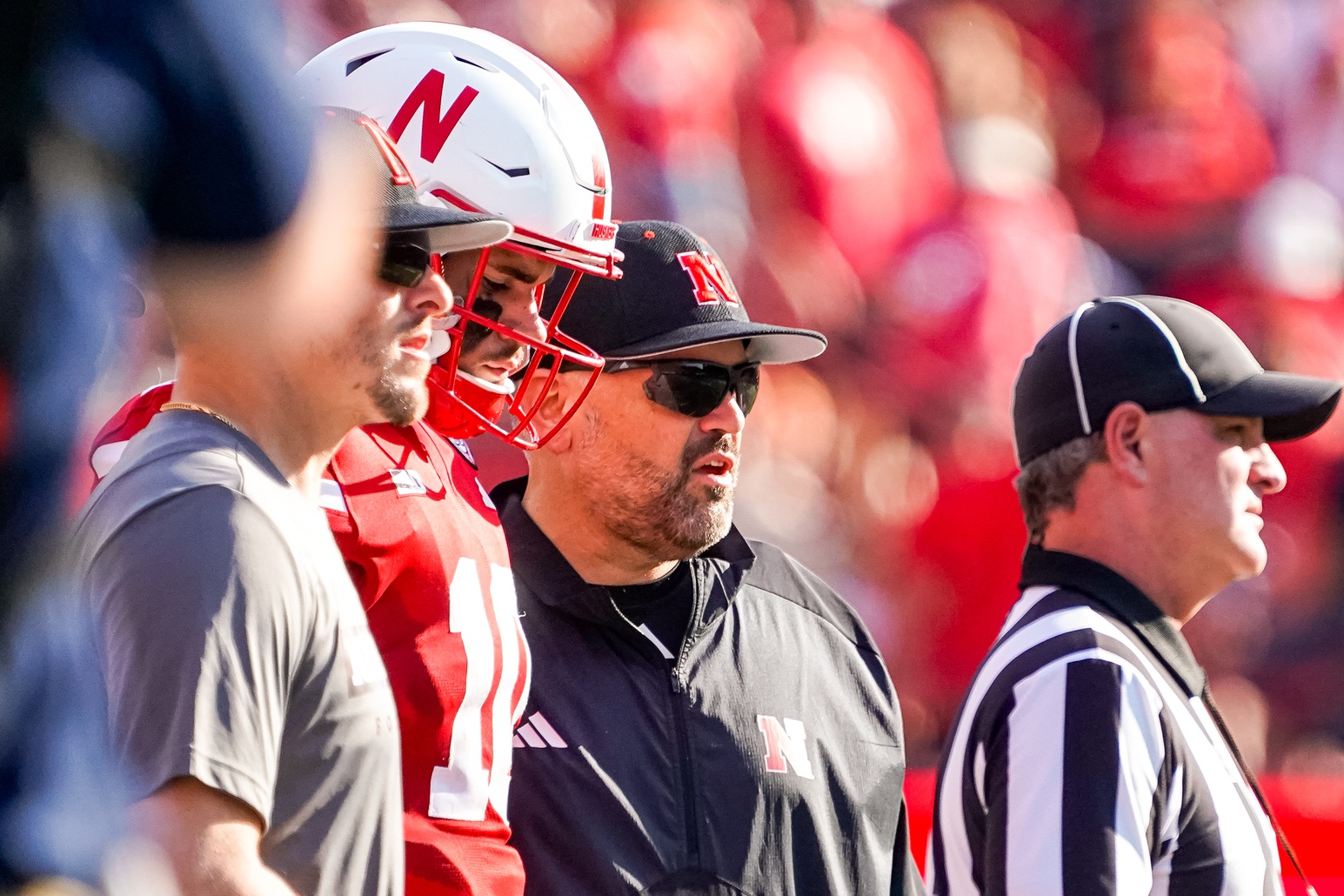 Saturday's loss was a reality check for Nebraska football fans and here are five things we learned about the Huskers.
Looking back, we probably got a little too excited about the wins over Louisana Tech and Northern Illinois. Nebraska football still has a long way to go, that much was clear on Saturday.
But Michigan isn't just another good team. That might be the best team in the country. The Wolverines have won 17 straight Big Ten games. That's the fourth-longest win streak in conference history.
Jim Harbaugh has that Michigan program humming. There could be 20 Wolverines drafted in April. That being said, Nebraska could and should have played better.
As I said Saturday night, it doesn't mean the season is doomed. Nebraska has to dust itself off and get ready for an important game on Friday night.
But looking back at Nebraska's loss on Saturday, here are five things we learned.
Nebraska is light years behind Michigan
In hindsight, it was foolish to think Nebraska could hang with Michigan. I know Bowling Green did and crazy things happen. But Michigan was focused and it's almost like the Wolverines heard the narrative that they hadn't beaten anyone and just decided all they could do was beat the snot out of Nebraska.
Michigan dominated in all three phases of the game. They are also a national title contender but it was somewhat alarming to see the gap in real time. I knew it coming in, but still, Nebraska isn't playing the same game right now.
The Blackshirts didn't meet expectations
One reason many felt that Nebraska football could hang with Michigan was the defense. Scoring was always going to be a huge challenge, but the defense wasn't up to the challenge either.
Michigan averaged 4.9 yards per carry and rushed for 249 yards total. Nebraska was allowing 46 yards per game and just 1.8 yards per attempt. It showed that part of that has to do with the opponents.
Nebraska didn't get much pass rush. The Huskers were also without some of their top players, but that's life. You can't let injuries be an excuse.
I still believe this is a solid defense. Most teams don't have an offensive line like Michigan's or a quarterback like J.J. McCarthy.
However, it was a little jarring to see the Blackshirts get manhandled. I thought they were going to keep the Huskers in the game and that just didn't happen.
Questions remain at quarterback
Nebraska football has played two Big Ten games and scored 17 points. Both defenses were really good, but there's not a ton to feel good about with Jeff Sims or Heinrich Haarberg.
Haarberg wasn't terrible. The offensive line didn't do him any favors and he's not the kind of quarterback that's going to be successful without a running game. I don't believe Jeff Sims is either.
Haarberg hasn't shown enough to be named the full-time starter. Next week, if Sims is 100 percent, I wouldn't be shocked if we saw both. They are needed to run the football and until one of them really earns the job with their play on the field, Rhule should keep them as Co-QB1.
Josh Fleeks needs more carries
One of the few positives on Saturday was the 74-yard touchdown run by Josh Fleeks. Matt Rhule announced his move to running back earlier this week and there's something to it.
The dude is a solid receiver with 71 career receptions and 30 career carries. This offense needs playmakers and while it was just one play in garbage time, Fleeks should get more opportunities.
There aren't many players on this Nebraska football team capable of doing what he did, even against the Michigan backups.
Left tackle is a concern
It's not that we didn't know this already. But after Turner Corcoran left the game with an injury, we got our first look at Teddy Prochazka. It wasn't great. He's rusty and I'm hopeful that things will improve going forward but it's not like the staff will be in a rush to start him on Friday night.
I haven't seen anything about the injury to Corcoran. So he might be able to play next week. Regardless of who was playing, it was an issue.
The entire offensive line struggled. But left tackle continues to be the biggest question mark and I'm not sure this team has an answer unless Gunnar Gottula is ready to go.
For More Nebraska content, follow us on Twitter, like our Facebook Page, and Subscribe to the Husker Big Red YouTube Channel. You can also find our podcast on Apple or Spotify.