5 predictions for Nebraska football vs. Michigan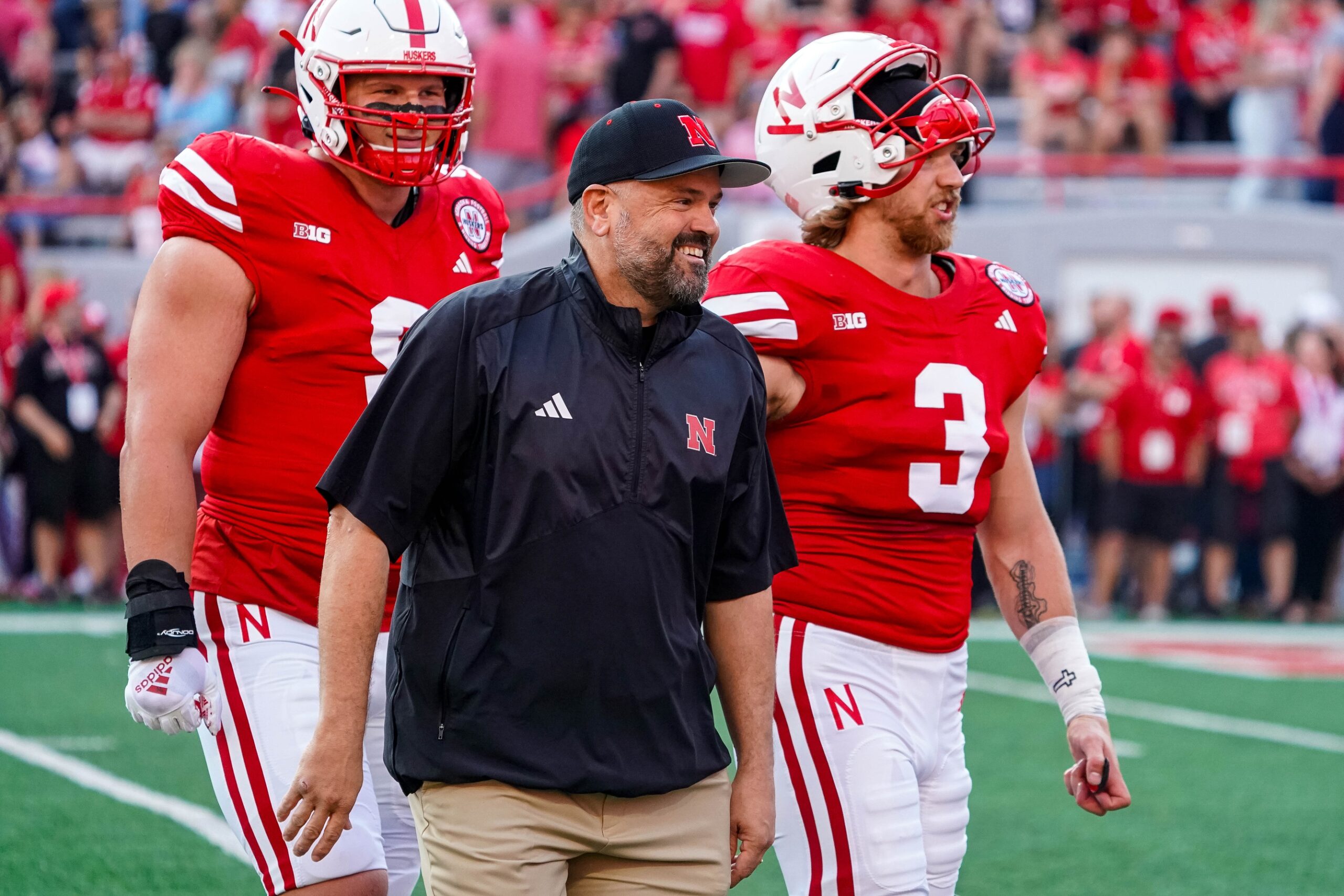 Is an upset possible for Nebraska football to upset Michigan? We peer into the crystal ball for five predictions.
Following two straight wins, Nebraska football will face its biggest test of the season on Saturday welcoming second-ranked Michigan, the two-time defending Bg Ten champions, to Lincoln Memorial Stadium.
The Wolverines are a 17.5-point favorite. But Vegas is expecting a low-scoring game and that's probably not off base. Nebraska is 36th in scoring defense with 18.3 points allowed per game, while Michigan is leading college football with just 5.8 per game allowed.
Michigan has the talent advantage at most positions. It's fair to say that but Nebraska is a solid team, especially on defense, which can keep you in a lot of games.
Will it keep Nebraska in the game on Saturday against Michigan? We'll find out and here are five predictions for Nebraska football vs. Michigan.
Nebraska's defense will make it a four-quarter game
I don't see Nebraska upsetting Michigan. But I do see the Huskers making this a competitive game for four quarters. I worry about the Wolverines getting off to a fast start. They are going to be amped up for this game just like Nebraska.
Michigan has one of the best quarterbacks in the country, but they aren't going to run over Nebraska. I don't see them getting 200 rushing yards and actually think they might be closer to 150 than 200. J.J. McCarthy will make some plays with his feet, but I see this being a one or two-score game most of the way thanks to the Blackshirts.
Jeff Sims will play
Matt Rhule teased that two quarterbacks could play and I can totally see it. As good as Heinrich Haarberg has been the past two weeks — this defense is a different animal.
Minnesota had a good defense, but the Gophers don't have the pass rush of Michigan, the linebackers, or even the secondary pieces, which all got healthy recently.
Haarberg has a lot of prove and I'm not sure he'll be up to the challenge of really pushing the ball down the field. I could see a hybrid attack at quarterback but if Sims really isn't healthy, it could make it tough.
The ankle probably doesn't need to be 100 percent, but he's got to be mobile enough to move around in the pocket and challenge the defense through the air if Haarberg struggles.
Haarberg scores a rushing touchdown
There's going to be much tougher sledding for the ground game against this Michigan defense. Nebraska might get to 100 total yards but I don't see it coming anywhere close to the season average (234 yards per game).
However, if Nebraska gets the ball near the end zone, my bet is that Haarberg will find a way to muscle the thing in the end zone.
Michigan will likely be able to hem in most of the day running the ball. There won't be the huge lanes we saw at times the past two games, and he'll also have a tougher time out-running Michigan players if he reaches the second level.
But inside the 10-yard line, I feel like Haarberg will get at least one rushing touchdown.
Turnover bug bites back
Nebraska has done a good job of protecting the ball the past two weeks, especially Haarberg who has just one turnover in his two starts.
Haarberg actually hasn't thrown an interception this season. But again, he also hasn't played against a defense like Michigan's. The pass rush is going to be in his face and that will lead to some errant throws.
In the last two weeks, Nebraska had the talent advantage. That won't be the case Saturday and I think it leads to a couple of turnovers for the Big Red.
Blake Corum is held under 100
The Blackshirts are legit and they'll prove that on Saturday. Blake Corum might find the end zone and get close to 100 yards but I don't see him reaching it. Donovan Edwards might get more carries but either way, Nebraska has done a great job of limiting explosive runs.
Michigan also hasn't run the ball as well. The Wolverines have gone over 200 yards just once this season. It was last week against Rutgers, but Nebraska's defense is better. The Huskers have studs up front, not on the level of Michigan, but good enough to limit Corum to under 100 yards.
Nebraska football vs. Michigan score prediction
The Huskers are going to have a hard time scoring against Michigan. There's no question about that. Every single player that starts for the Wolverines on defense is likely going to be drafted at some point and that's not an exaggeration.
Ernest Hausmann would probably be Nebraska's best player on defense and he doesn't even start for Michigan. He plays a lot. But he technically comes off the bench.
That's how loaded the Wolverines are. Still, Nebraska has a solid defense in its own right. The Blackshirts will put together a respectable day but the offense will struggle to score and that will be the difference, along with a negative turnover differential.
Michigan 27, Nebraska 10
For More Nebraska content, follow us on Twitter, like our Facebook Page, and Subscribe to the Husker Big Red YouTube Channel. You can also find our podcast on Apple or Spotify.