3 keys to an upset win for Nebraska football vs. Michigan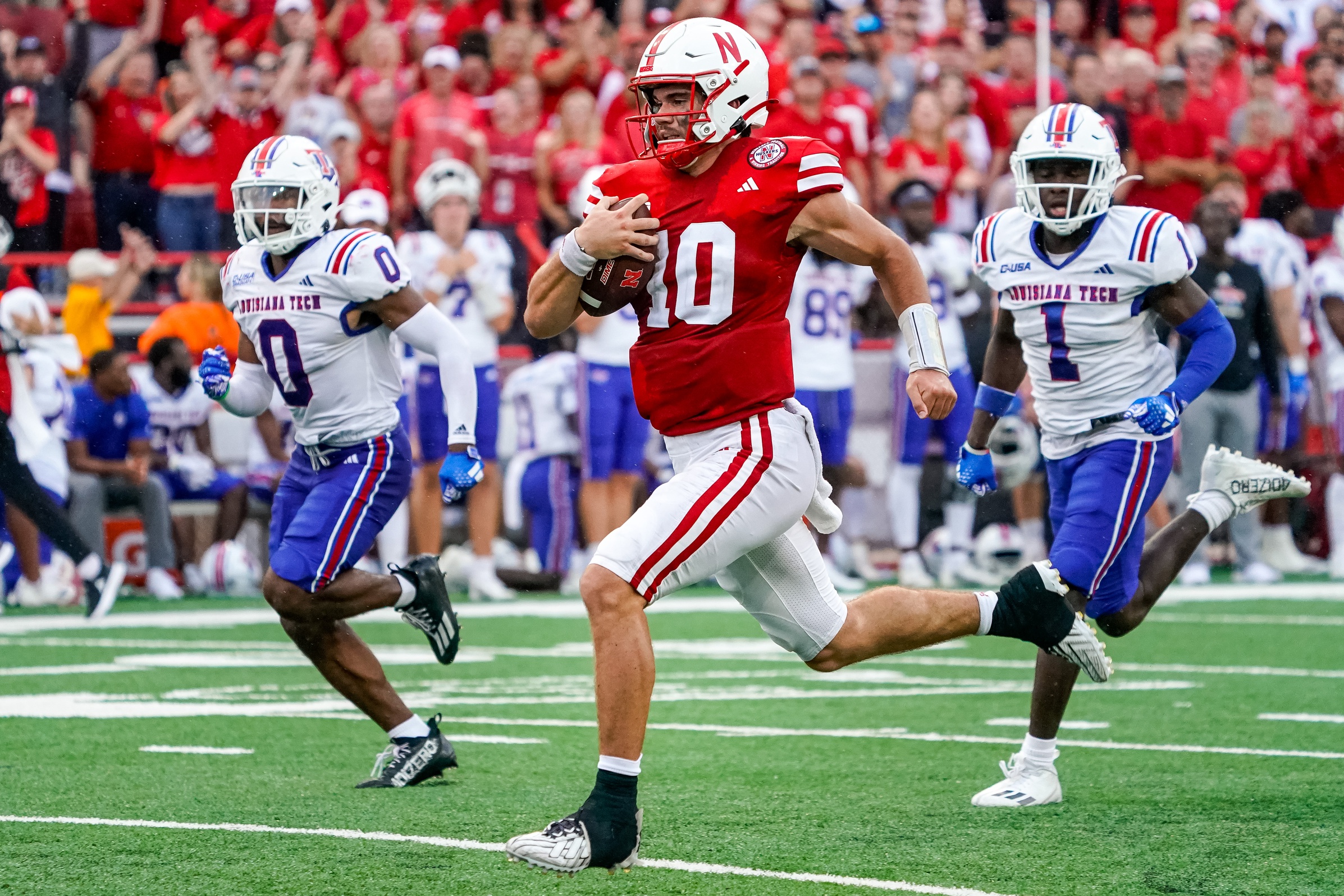 Is an upset possible for Nebraska football on Saturday? Here are three keys to pulling it off.
After a pair of confidence-building wins, Nebraska football will welcome No. 2 Michigan to Lincoln Memorial Stadium on Saturday.
It's going to be a huge test. It's also a major opportunity for Matt Rhule and company to score a defining win. I can't even remember the last time Nebraska beat a team as good as Michigan. Probably since Eric Crouch caught that touchdown pass to beat Oklahoma.
Nebraska football has its work cut out for it. The Huskers are 17-point underdogs and this Michigan team is a juggernaut that's won 16 consecutive Big Ten games.
J.J. McCarthy (QB) and Blake Corum, the running back, are Heisman candidates. Plus, the defense has only surrendered 23 points in four games leading all of college football in scoring defense.
It's going to be a huge challenge but Nebraska isn't a pushover. It's the toughest game for Michigan so far and the Wolverines' first road game.
If Nebraska wants to pull the upset, here are three keys to making it happen.
Contain Michigan's run game
You might think that's not possible, but in three of four games this season, Michigan has rushed for 200 yards or less. One reason for that is more throwing with McCarthy. The pass offense is better and games are also going quicker especially if you use a pace like Michigan or Nebraska.
Blake Corum is the bell cow but Donovan Edwards is dangerous. He had over 200 yards in the win against Ohio State last November.
Michigan's offensive line has used a few different combinations and hasn't been quite as good. Nebraska football also leads the Big Ten in rushing yards allowed. The Blackshirts surrender just 1.8 yards per rush and if they can limit Michigan's ground game (150 yards or less), an upset becomes much more likely.
Nebraska football must win the turnover battle
You could list this as a key for just about every single game in college football this week. But Nebraska is at a disadvantage talent-wise compared to Michigan.
That's nothing to be ashamed of. The Wolverines have about 20 players that could get drafted this April. Nebraska is a team with talent too — it actually ranks 26th in terms of blue-chip players (4-star recruits or higher) being on the roster.
But the Huskers are going to need some short fields or maybe even some points from the defense to pull this one off. A big return, some kind of play like that will need to happen.
McCarthy didn't throw an interception in three of the four games for Michigan. Yet, against Bowling Green, he tossed three and if the Huskers could get 1-2, you'd have to like their chances of pulling the upset.
Heinrich Haarberg needs 100 yards rushing
Michigan hasn't allowed a single team to run for 100 yards. Their run defense is spectacular but Haarberg will need to break a big run or two if the Huskers are going to have a shot.
That touchdown run against Louisiana Tech reminded me a little of T-Magic. Haarberg also has been fine throwing the ball. His arm isn't elite. He also hasn't thrown any interceptions.
Nebraska has been using more option principles and running QBs have given Michigan some struggles over the years. Haarberg isn't a statue. He's also a gamer and after two starts, he's improving.
We'll see if he can deliver on Saturday, but if Haarberg can run the way he did in his first two starts (a very big ask) Nebraska should have a shot to win on Saturday.
For More Nebraska content, follow us on Twitter, like our Facebook Page, and Subscribe to the Husker Big Red YouTube Channel. You can also find our podcast on Apple or Spotify.