Nebraska Football could utilize two QBs vs. Michigan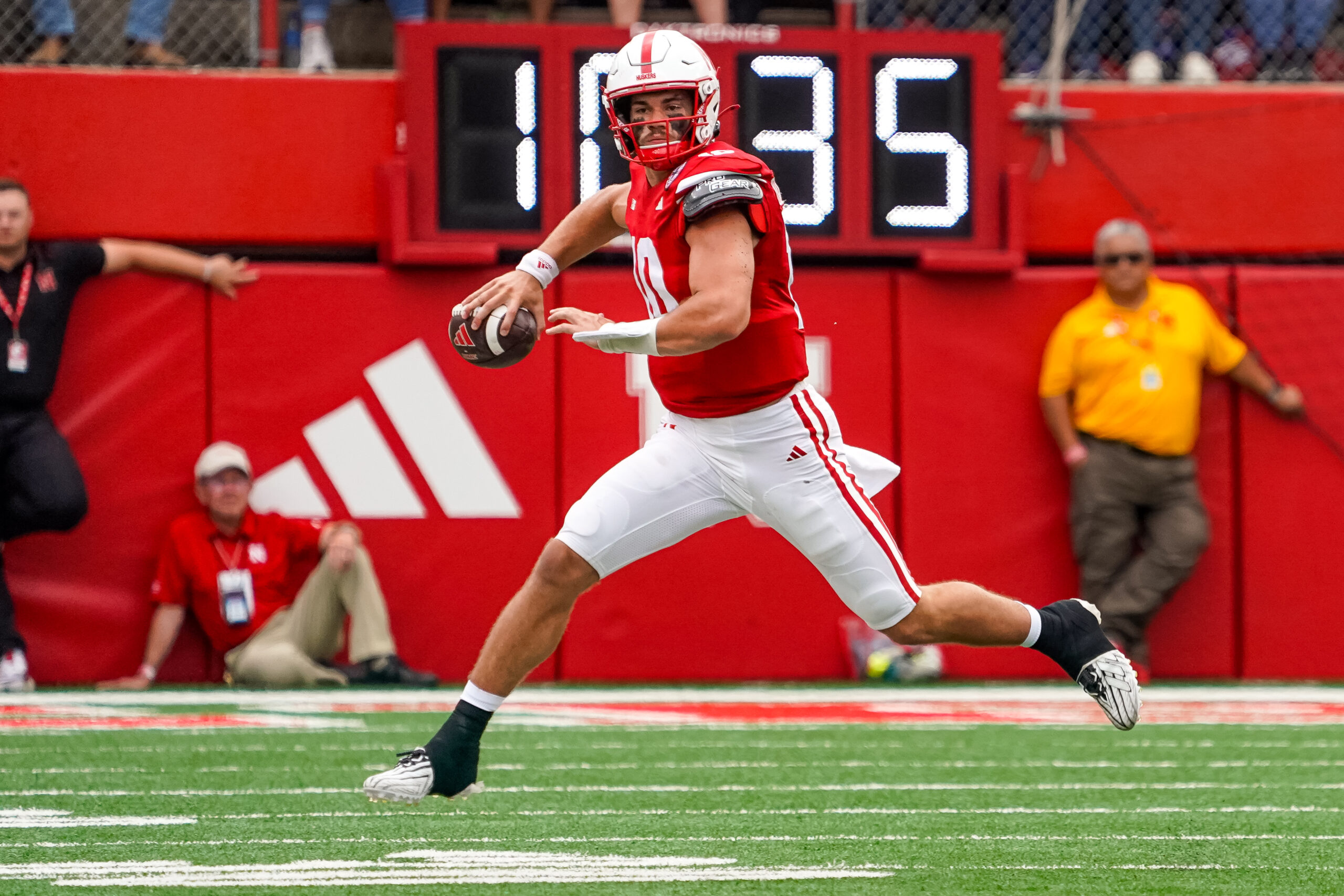 Nebraska football head coach Matt Rhule gave an update in his press conference on Thursday with regards to the quarterback position. Rhule indicated that Jeff Sims is not 100%, but he has practiced all throughout the week. Heinrich Haarberg, who was also battling injuries following the last weekend's game, practiced this week as well.
This is certainly encouraging as it relates to the health of the quarterbacks. For one, Sims is apparently progressing. It also means that Haarberg is at a point where he is not too bothered by his injury. This is reassuring, given that he has been a key part of the offense of the last couple weeks.
Nebraska football as a team is going to need both to be healthy on Saturday. Haarberg is the presumed starter, but it would be nice to add Sims in for his running ability in certain situations.
I certainly wouldn't be opposed to the program using both quarterbacks. As a matter of fact, I think it's a very smart play. It gives Nebraska football versatility at the position, and allows two explosive athletes to get their shot on the field.
Coach Rhule said Jeff Sims still isn't 100% but has practiced all week along with Heinrich Haarberg. Says he could use both vs. Michigan. #Huskers

— Huskers Talk | 𝙉𝙚𝙗𝙧𝙖𝙨𝙠𝙖 𝙎𝙥𝙤𝙧𝙩𝙨 (@TalkHuskers) September 28, 2023
Nebraska football will need to have all hands-on deck against a rushing defense that is second in the conference with 80.5 yards allowed per game. They also have allowed only one rushing touchdown on the season. They rank second behind Nebraska with 2.8 yards allowed per carry. The bottom line is, Nebraska football is going to have their work cut out for them.
It will be interesting to see what happens with the quarterback situation on Saturday. Will we see both quarterbacks? Time will tell, but at least the room itself is restocked and somewhat healthy again. The Huskers have depth at the quarterback position and that is never a bad thing. How they utilize it will be interesting, as they look to get above. 500.