Nebraska Football recruiting: Thoughts on 2024 RBs, key visit weekend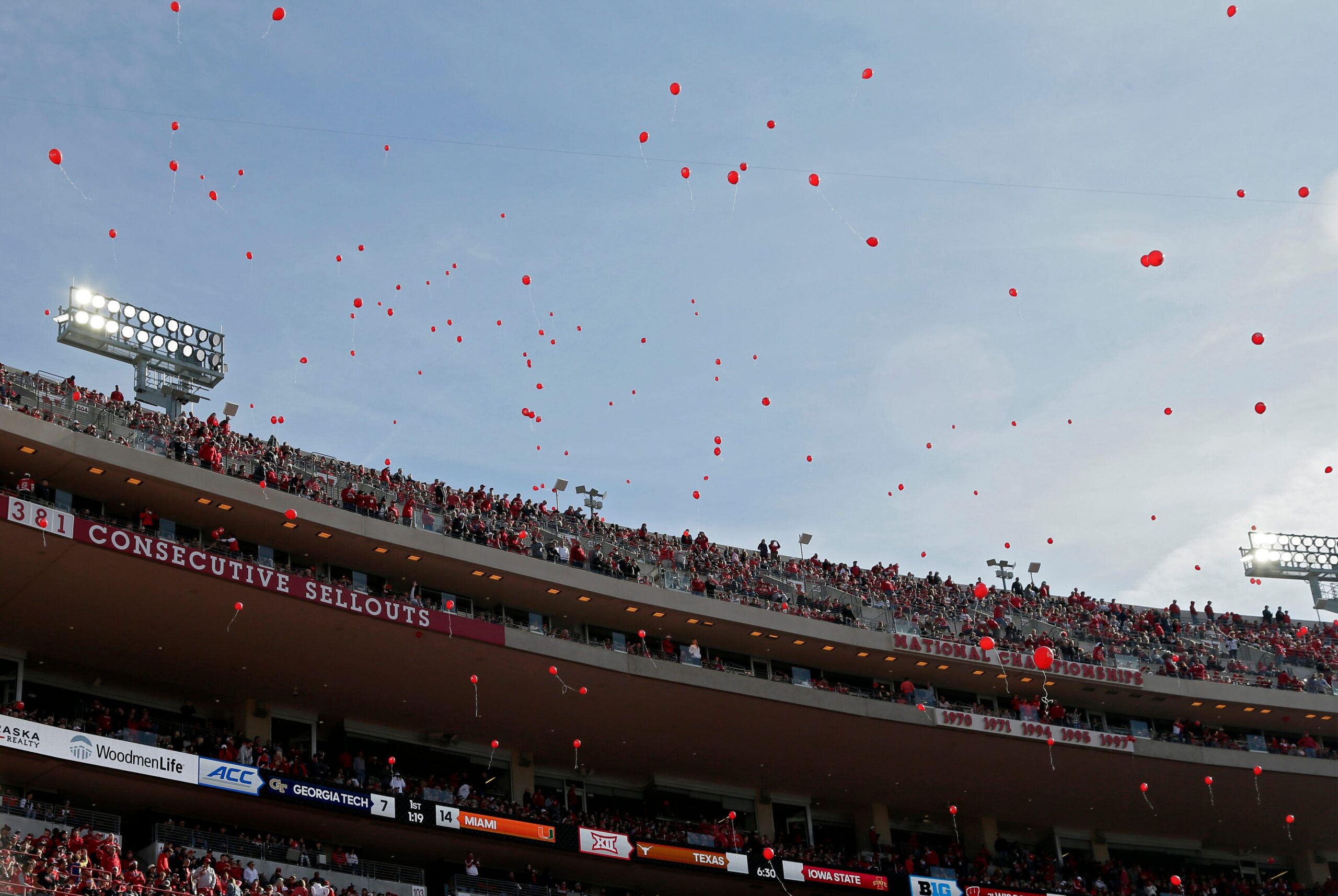 The running back board is taking shape for Nebraska football in the 2024 class, plus we talk about a key visit weekend upcoming.
I know a lot of Nebraska football fans are feeling down about Dylan Raiola and his commitment to the Georgia Bulldogs.
There has been a lot of talk about the quarterback position and what happens next. I broke down three quarterbacks Nebraska should have interest in and one is visiting on June 2nd in Kamari McClellan.
It still feels like he's the most likely quarterback to wind up signing with Nebraska football in the 2024 class. There's the previous tie to Marcus Satterfield and the fact that he's already lined up an official visit. If the Huskers offer and I expect them to, they should become the favorite.
We'll see though. I'd also like to see them try to flip Daniel Kaelin. That was a missed opportunity sort of like Teddy Rezac, but that's how it goes. You aren't going to bat 1,000.
At any rate, to shift away from the quarterbacks, here are some thoughts on running back recruiting in 2024, plus a look ahead to an upcoming visit weekend that could yield some commitments.
Running back board is taking shape for Nebraska football
The Huskers will probably be looking to add multiple running backs in the 2024 class. They only signed one in 2023, plus the departure of Ajay Allen drops the numbers even more.
As far as the top targets, it's pretty clear who the priorities are right now. Nathaniel Frazier, a top-10 running back out of California, is the No. 1 guy. He visited this spring and Nebraska football coaches just stopped by his school a couple of weeks ago.
Landing his commitment will be tough. USC, Alabama, and others are after him. Frazier is an electrifying talent but has talked about visiting for a Nebraska football game in the fall. If that happens, the Huskers might have a chance, but I don't see them pulling this one off.
However, two other running backs have official visits scheduled for June in Kewan Lacy (No. 536 overall) and Micah Kaapana (No. 710 overall).
Lacy visited Ole Miss and Miami this spring. But Nebraska is his only official visit right now and the Huskers hold a slight lead according to the On3 prediction machine. Kaapana is another interesting prospect. He's taken a visit to Oklahoma State and will visit on June 23rd the same weekend as Lacy.
My thought is that Nebraska is in a strong position for both. The Huskers have the room and should push to get both that weekend. Matt Rhule has done well converting official visits into commitments and we'll see how that carries over to the 2024 class.
June 2nd visit weekend should lead to commitments
Right now, the Huskers have two different weekends set up with more than five recruits expected to visit. That number is going to grow for all four weekends in June.
However, the June 2nd weekend is looking pretty important for Nebraska. There aren't any major targets scheduled to be on campus that weekend, but the Huskers are hosting five prospects and it feels like there is an outside chance they could go 5/5 in terms of commitments.
I don't mean five commitments by the end of that weekend either. However, I expect McClellan to get an offer from the coaching staff at quarterback. Caleb Pyfrom (in-state OL), Carlon Jones (DL), and Jacory Barney (WR) are taking official visits along with four-star safety Peyton Morgan out of Texas.
Nebraska football is the current leader according to the On3 prediction machine for Pyfrom, Jones, and Barney, and that weekend could be a great opportunity to close on an official visit.
Morgan is a 6-foot-1, 170-pound safety. Texas Tech is in the lead (via the On3 prediction machine) and with the way the Red Raiders, led by a former Rhule assistant, Joey McGuire, have recruited Texas recently, it's probably a longshot.
However, if Nebraska was able to sway things with Morgan and if it decides to offer McClellan, five commitments from that (June 2nd) weekend isn't far-fetched, at all.
For More Nebraska content, follow us on Twitter, like our Facebook Page, and Subscribe to the Husker Big Red YouTube Channel. You can also find our podcast on Apple or Spotify.