Nebraska Football: 2025 QB stops by Lincoln for visit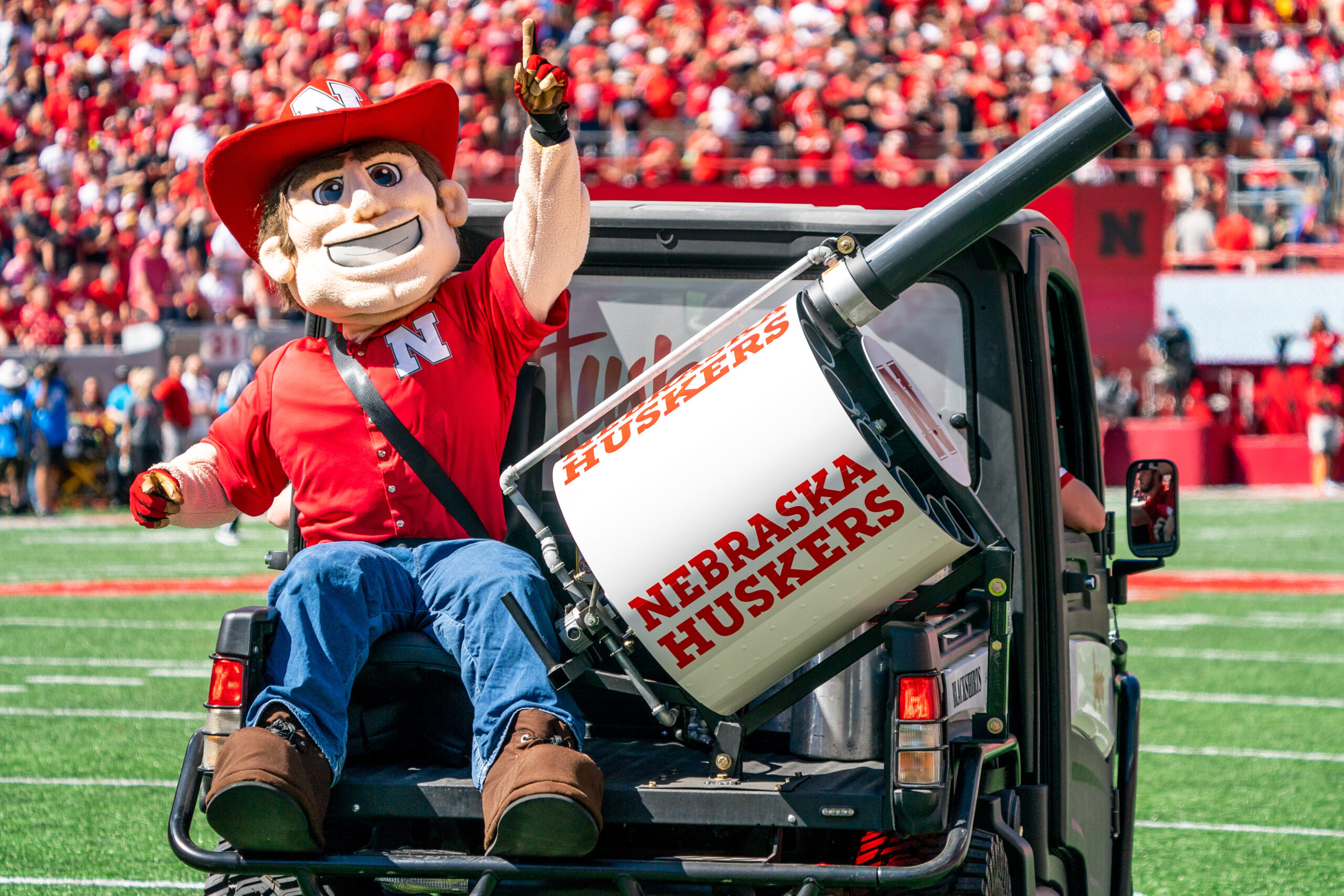 Nebraska football is in search of talented quarterbacks for 2024 and beyond. After missing out on Dylan Raiola, the Huskers will need to find their next top quarterback target. On that note, 2025 quarterback Stone Saunders visited the Nebraska football campus on Monday.
Saunders is a rising quarterback. He is a three-star quarterback, but is the 24th overall quarterback in the 2025 recruiting class. Saunders is also the seventh overall player in his class from the state of Pennsylvania per the 247Sports Composite Rankings.
He has several offers on the table. Most recently, he was offered by Iowa and Miami on May 18. Saunders plays for Bishop McDevitt high school, and has put up tremendous numbers during that timeframe. He has tallied 6,620 yards, 100 touchdowns, and 10 interceptions in two seasons of recorded statistics.
#GBR ? ? pic.twitter.com/eHJ9BrwUff

— Stone Saunders (@Stone_Saunders8) May 15, 2023
Multiple visits for Nebraska Football
Saunders has visited Nebraska quite a few times over the past couple months. He took unofficial visits on March 21 and January 25 this year. Monday's visit was just another chance to look at the campus.
This is certainly a good sign for Nebraska football. They need to get a quarterback for future classes, and Saunders has that type of instant impact ability. He is more of a pocket-passer but his arm talent and his ability to put the ball and precise locations makes him a fit for any offense. He is the type of quarterback that could come in and play right away, and that's exactly what Nebraska football is going to need, after scouring the transfer portal for signal-callers in the past
The Huskers have done a bad job over the past couple of seasons in developing quarterbacks. They need to land at least one quarterback prospect in the next couple of classes. Saunders would not only check that box, he would give them an impact player.
Currently, Nebraska football has one commitment in the 2025 class in Caden Vermass. For what it's worth, the class ranks 20th overall in the country per the 247Sports Team rankings.
Saunders is the type of quarterback that Nebraska football really needs to push for. The transfer portal is good for a quick quarterback fix, but it can only be sustainable for so long. Saunders would be a massive recruiting win for this Nebraska football staff, and it would give them continued momentum heading into the 2025 recruiting cycle.