Nebraska Football: QB targets, names to know for 2024 class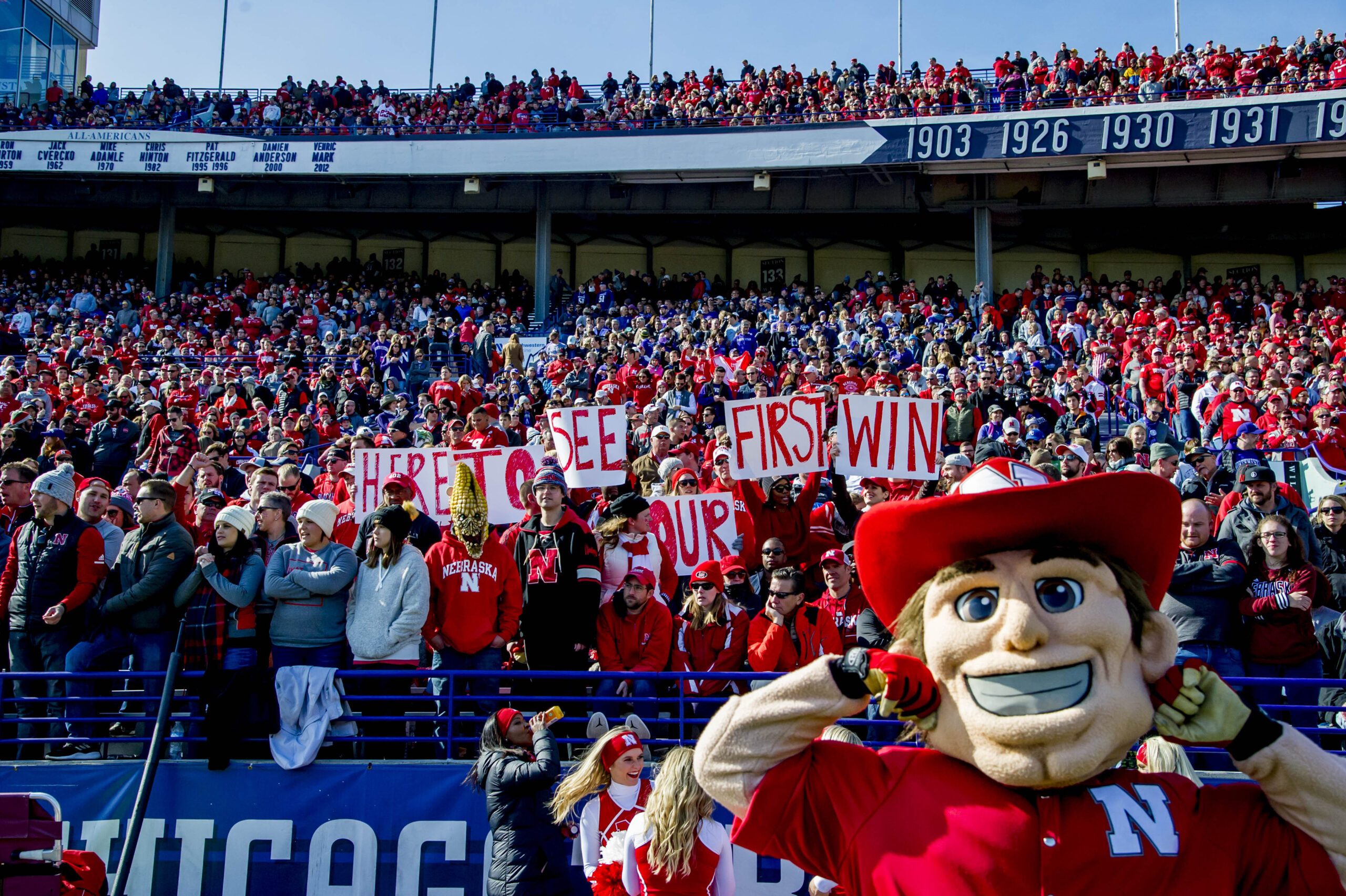 Top Nebraska football quarterback target Dylan Raiola committed to the Georgia Bulldogs on Monday afternoon. Now, Nebraska football will look to find a quarterback for 2024. All is not lost following the Raiola commitment. The Huskers do have options at the position, although some may take more work to land than others.
With that in mind, we take a look at the Nebraska football quarterback big board for 2024.
Kamari McClellan
One of the more interesting targets is 2024 quarterback Kamari McClellan. McClellan is a three-star quarterback. He is the 42nd overall quarterback in the 2024 class, and the 36th overall player in his class from the state of Alabama per the 247Sports Rankings. He has a numerical rating of 87.
McClellan measures at six-foot-one, 175 pounds.
McClellan had 79 completions for 1,158 yards and 16 touchdowns for Clay-Chalkville high school in Pinson Ala. He has a quick release, and the football gets to the wide receiver in a hurry. He likes to stay in the pocket when he passes and goes through his progressions quickly. McClellan does a good job of identifying the target he wants to throw to and getting the football to his destination quickly.
He is slated to visit Nebraska on June 2. The program has not extended him an offer yet.
Dante Reno
Dante Reno is another name to watch for at the quarterback position. Reno is a member of the class of 2024. He is   currently a South Carolina commitment, having done so on July 2, 2022. He played at Cheshire Academy in Connecticut, and is from Fiskdale, Massachusetts. Reno measures in at six-foot-one, 195 pounds.
The Nebraska football connection here would be offensive coordinator Marcus Satterfield. Reno expressed sadness that the Satterfield was leaving for Nebraska in November.
As a sophomore in 2021, he threw for 2,507 yards and 27 touchdowns go along with a 66% completion percentage.
Reno is a pocket-passer. He has good touch on the football, and is able to use that touch to fit the ball in tight windows. He wouldn't necessarily be a RPO type of quarterback. Nevertheless, his accuracy and his ability to get the football down the field make him an intriguing target.
With that being said, he is still committed to South Carolina.  Could Nebraska football make a move here? It would be wise for the program to at least kick the tires on him.
Daniel Kaelin
The last target is one that Nebraska football may have missed out on in Daniel Kaelin. Kaelin officially committed to Missouri on March 13. He is a Bellevue native, and currently plays at Bellevue West. He is the fourth overall player in the state of Nebraska per the 247 Sports Rankings.
Kaelin  may have been a Nebraska lock had the huskers not pursued Raiola heavily. However, we really can't fault Nebraska for at least wanting to see Raiola's recruitment to the end. In the meantime, Kaelin had 3,361, yards and 39 total touchdowns last year. The signal-caller finished his high school career as the state's leader in passing yards. He also averaged 290 passing yards per game. He has legitimate starting potential, and would fit Nebraska football nicely.
Accuracy and a strong arm are two of his biggest qualities that he could bring to the table. Nebraska football could benefit from both of those, and he is a player that would be able to start for Nebraska football in short order.
Yes, Nebraska football did not land Dylan Raiola. However, there are still quarterback targets that are solid and should be worth checking out. It will be interesting to see what direction Nebraska football will go in. One thing is certain: they need to find a quarterback.