Nebraska Cornhuskers news: Cam Taylor-Britt pick six, recruiting updates, and more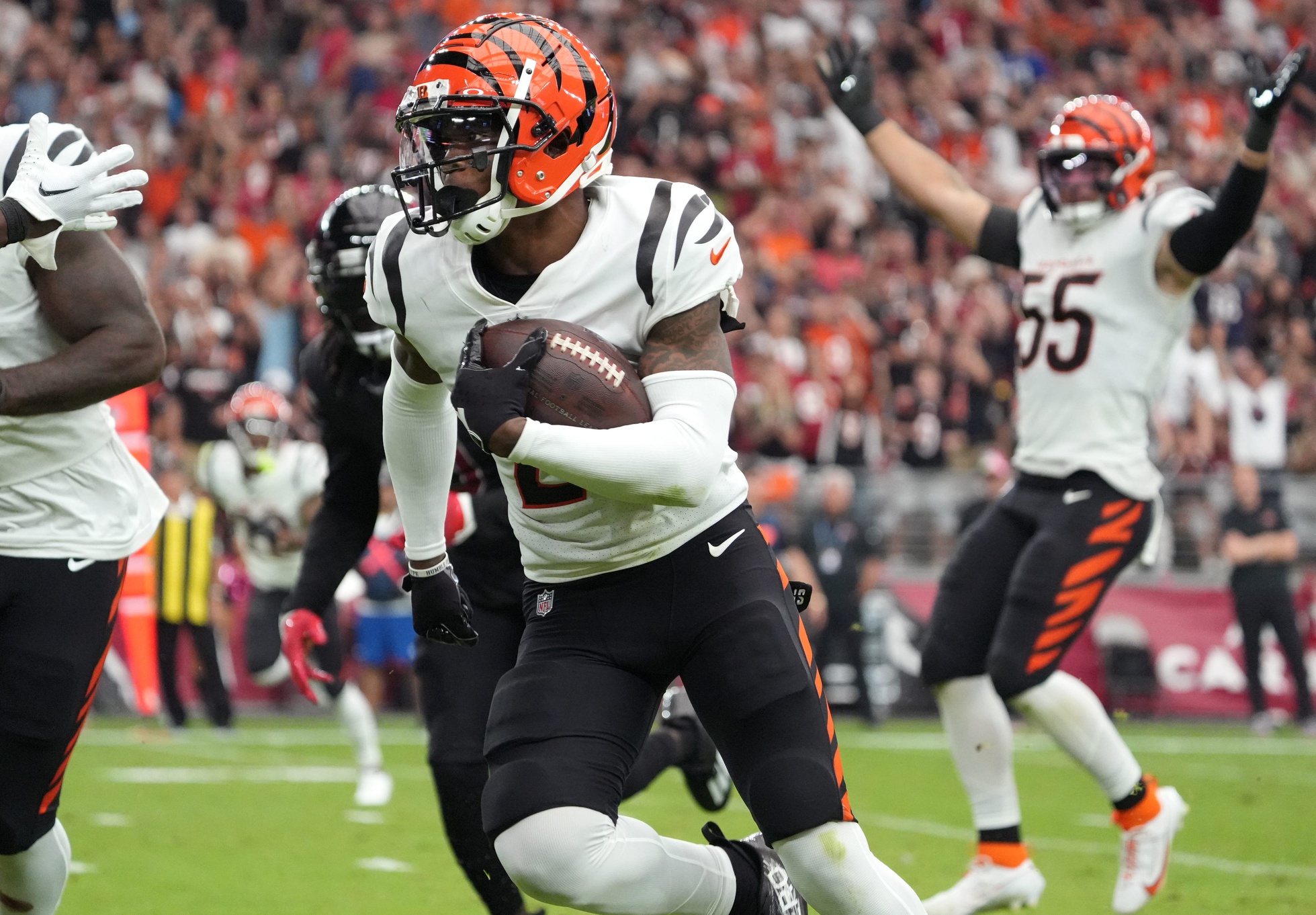 Former Nebraska football standout Cam Taylor-Britt notched a pick-six on Sunday for the Bengals, plus more Cornhuskers news.
Friday was a good night for Nebraska football and the good vibes continued on Sunday for one former Nebraska Cornhuskers standout as Cam Taylor-Britt helped the Bengals get a road win thanks to an interception returned for a touchdown against the Arizona Cardinals.
Taylor-Britt was one of my favorite players during the Frost era and I'm not shocked at all that he's found success in the league. The former Nebraska football player has 17 tackles this season, as well as three passes defended. He's also forced a fumble in addition to his interception. Here's the highlight.
Cam Taylor-Britt PICK 6 #GBR🧃 pic.twitter.com/9k7BY9UwsB

— 247Huskers (@247Huskers) October 8, 2023
Nebraska football recruiting updates
Nebraska football defeated Illinois on Friday and two days later, Caleb Pyfrom, a three-star tackle from Omaha, announced his decommitment.
After talking with my family we have decided to open back up my recruitment

— Caleb Pyfrom (@PyfromCaleb) October 9, 2023
I'm not sure if there is any connection to Nebraska football or not. When he committed to Illinois, there was talk that the Huskers weren't that interested or saw him as a guard instead of a tackle.
Pyfrom has a number of Big Ten offers and Nebraska still needs offensive tackle help. We are still waiting for Grant Brix to make a decision and it makes you wonder if the Huskers have changed their evaluation of Pyfrom.
The Huskers have also extended a new offer to a 2024 defensive back Gregory Smith III. Smith is a three-star prospect out of Riverview, Florida. He's ranked No. 741 overall according to the 247 Sports composite rankings.
Smith III visited Florida this past weekend. He was also offered recently by Virginia Tech, Iowa State, and Florida State, and is one of the fastest risers in the 2024 class right now. He also told Bryan Munson of Husker Online that he will take an official visit to see Nebraska football as well.
Nebraska Cornhuskers volleyball gets another sweep, stays unbeaten
On Saturday, the second-ranked Nebraska volleyball team earned its ninth sweep of the season over Michigan by the scores of 29-27, 25-17, and 25-14. Veteran Lindsey Krause had a big night in Ann Arbor for the Big Red getting credited with 15 kills. She also pitched in with two aces and five digs. Harper Murray, the fantastic freshman, returned to her hometown and also squared off against her sister who is part of the Wolverines. Harper was stellar with 13 kills, 11 digs, three blocks, and two aces. Bergen Reilly added 40 assists.
The Nebraska Cornhuskers didn't sweep Michigan State on Friday night but still brought home a 3-1 victory (24-23, 16-25, 25-15, 25-11) against a team that was 3-1 going into the match in the Big Ten. Murray had 12 kills to lead Nebraska along with two aces. Krause also had nine kills and two aces. Reilly finished with 29 assists. Merritt Beason pitched in with nine kills and three blocks.
Nebraska will face Michigan State again on Friday night in Lincoln at 6 PM CST. The Huskers are 15-0 on the season and 6-0 in the Big Ten. Nine of their fifteen wins have come by sweep.
For More Nebraska content, follow us on Twitter, like our Facebook Page, and Subscribe to the Husker Big Red YouTube Channel. You can also find our podcast on Apple or Spotify.