Nebraska Cornhuskers news: Carter Nelson talks Notre Dame visit, odds for Northwestern, more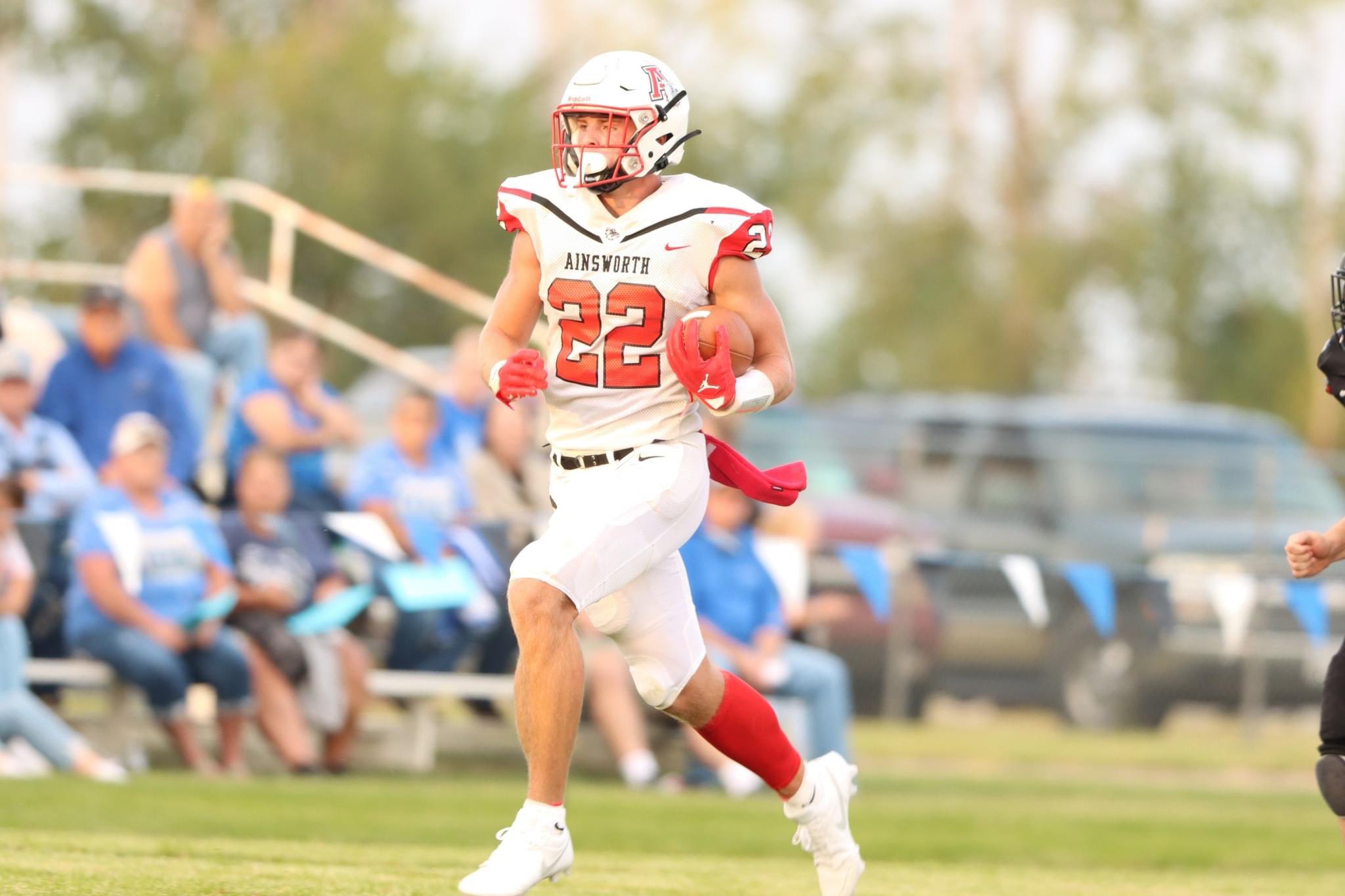 Nebraska football commitment Carter Nelson talks about his visit to Notre Dame, plus more Cornhuskers news.
If you follow Nebraska football recruiting at all, I'm sure you've heard the news that Huskers commitment Carter Nelson took a visit to South Bend for the Notre Dame-USC game over the weekend.
It's obviously not ideal, however, it might not be that concerning. Jake Nelson, Carter Nelson's dad talked about the visit to Notre Dame and said this to Husker Online:
"We just got back from our trip," said Nelson's father. "We have never seen a rivalry game like that at Notre Dame before. It was a good opportunity for all of us."
Carter said on Saturday that he needed to take another look at Notre Dame to make sure he made the right decision. At this point, Nelson is still committed to Nebraska football.
Nebraska Cornhuskers head coach Matt Rhule spent six hours at his school and watching him play last Friday so if the Huskers miss out, it won't be for a lack of trying.
Another weekend sweep for Nebraska Cornhuskers volleyball
The Nebraska Cornhuskers are one win away from an undefeated matchup with Wisconsin. On Saturday, the Huskers improved to 17-0 on the season and 8-0 in the Big Ten with a 3-0 sweep of 13th-ranked Penn State.
Nebraska won the first two sets 25-22 before taking the third 25-19. Merritt Beason and Lindsay Krause both had 13 kills in the win for the Cornhuskers. Harper Murray also added 11. Andi Jackson was huge around the net with five blocks. Fellow freshman Bergen Reilly added 33 assists while Lexi Rodriguez did her thing with 18 digs.
The Nebraska Cornhuskers also beat Michigan State 3-1 on Friday night led by Beason and Jackson. Beason had 13 kills, eight digs, and three blocks. Jackson had her best night as a hitter this season with 13 kills while hitting .524 and also notching eight blocks which gave her a total of 13 over the weekend.
Nebraska volleyball will travel to Northwestern on Friday, before the No. 1 vs. No. 2 match against Wisconsin on Saturday night at 7 PM CST. That will be broadcast on the Big Ten Network.
Cam Taylor-Britt does it again
Last but not least, former Nebraska football player Cam Taylor-Britt continues to excel at cornerback for the Bengals, notching an interception for the second straight week. The pick clinched the win against Seattle. Last week, Taylor-Britt had a pick-six against Arizona.
Diving INT for Cam Taylor-Britt on his birthday! #GBR pic.twitter.com/EoLTR3r0MA

— 247Huskers (@247Huskers) October 15, 2023
Early odds for Northwestern
Nebraska football will look to improve to 4-3 this weekend against Northwestern. Initially, the Huskers are a 12.5-point favorite against the Wildcats. The over/under is 44 and the money line is +400 for Northwestern, while its -535 for Nebraska. Kickoff is set for 2:30 PM CST on Saturday. The game will be on the Big Ten Network.
For More Nebraska content, follow us on Twitter, like our Facebook Page, and Subscribe to the Husker Big Red YouTube Channel. You can also find our podcast on Apple or Spotify.