Nebraska Football adds fullback, another new QB offer, and more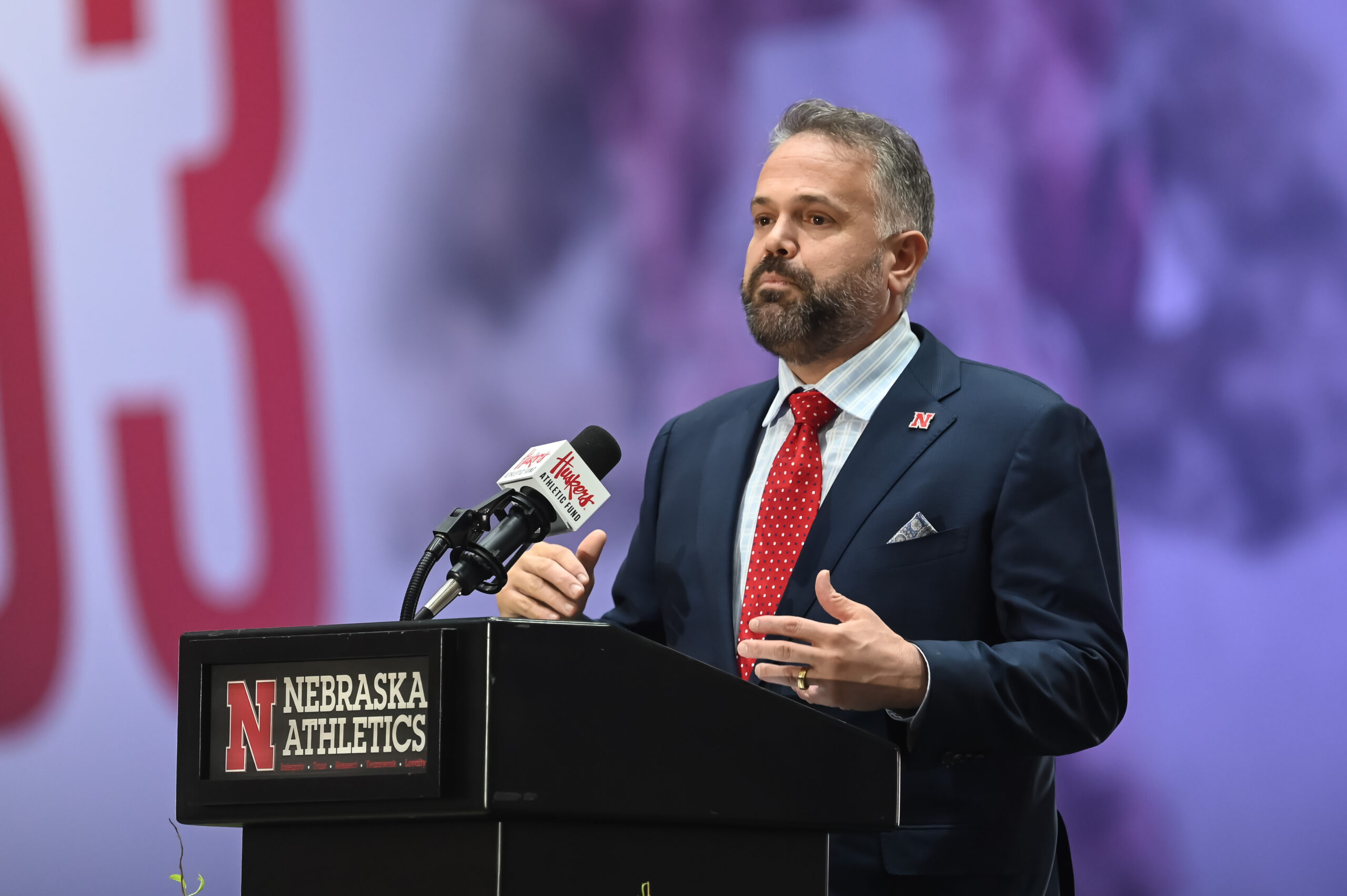 Looking back at the past few days, Nebraska football missed out on an in-state recruit, a new 2025 QB offer, and a fullback.
Nebraska football head coach Matt Rhule has proven he has an affinity for the fullback position and on Saturday, the Huskers landed an actual fullback for the 2023 roster.
Former Notre Dame walk-on tight end, Barret Liebentritt, who is from Omaha, entered the transfer portal after last season and has committed to Nebraska football, where he will play fullback.
Coming home! GBR?⚪️@CoachMattRhule @Coach_Satt @CoachEJbarthel @HuskersCJC pic.twitter.com/fvbY9eWJ4s

— Barret Liebentritt (@Barret_Lieb) May 13, 2023
For the Huskers, this is a really solid pickup, and not just because he's going to focus on playing fullback. Liebentritt is 6-foot, 235 pounds, and played in every game last season for the Irish on special teams.
The former walk-on didn't play in any games in 2021 but was on the kickoff team for the Irish and should be a contributor on special teams for the Huskers on top of playing fullback. I'm still a little skeptical about how much the Huskers will use a fullback.
However, there are definitely times when you need a lead blocker. Liebentritt has experience blocking as a tight end and this transition should be easy, which is why I love this move for Nebraska football, which got another quality walk-on. 
Nebraska misses on an in-state recruit in 2024
The recruitment of Teddy Rezac is probably one Nebraska football wishes it could do over as the top-10 in-state recruit in 2024 committed to Notre Dame on Friday.
Nebraska had Rezac on campus earlier this spring but didn't extend an offer until this week. That was after Rezac started trending with crystal ball projections to the Irish following a recent visit.
Rezac is 6-foot-4, 200 pounds, and is expected to play linebacker for the Irish. He's ranked as the No. 8 player in the state of Nebraska in 2024 according to the 247 Sports composite rankings, while also ranking No. 950 overall.
I'm not sure exactly why Nebraska didn't offer earlier but then decided to after Notre Dame became the favorite. It was a misstep but it is what it is. The Huskers have plenty of other targets, it's just a bummer to miss on an in-state kid because he wasn't enough of a priority.
Huskers offer another 2025 QB
While many Nebraska football fans are focused on the quarterback position in 2024, another name to know for the 2025 class is Luke Nickel.
Nebraska extended an offer Friday to the 6-foot-2, 205-pound passer out of Georgia. He's ranked 24th among quarterbacks via the 247 Sports composite rankings in 2025, as well as being ranked 314th overall.
Nickel is out of Milton, Georgia, and has been blowing up with offers recently. Penn State is a team to watch but nine teams have offered the four-star QB since the start of May. He's taken a couple of trips to Florida State but things feel pretty wide open.
The Huskers are likely trying to get him on campus for a visit this summer. Doing that and getting a quarterback on campus once again in the fall will give us an idea of who's really a possibility.
There's a lot to like about Nickel though. He throws a great ball, has some dual-threat ability, and has big-time potential.
For More Nebraska content, follow us on Twitter, like our Facebook Page, and Subscribe to the Husker Big Red YouTube Channel. You can also find our podcast on Apple or Spotify.