What would a Dylan Raiola visit mean for Nebraska Football?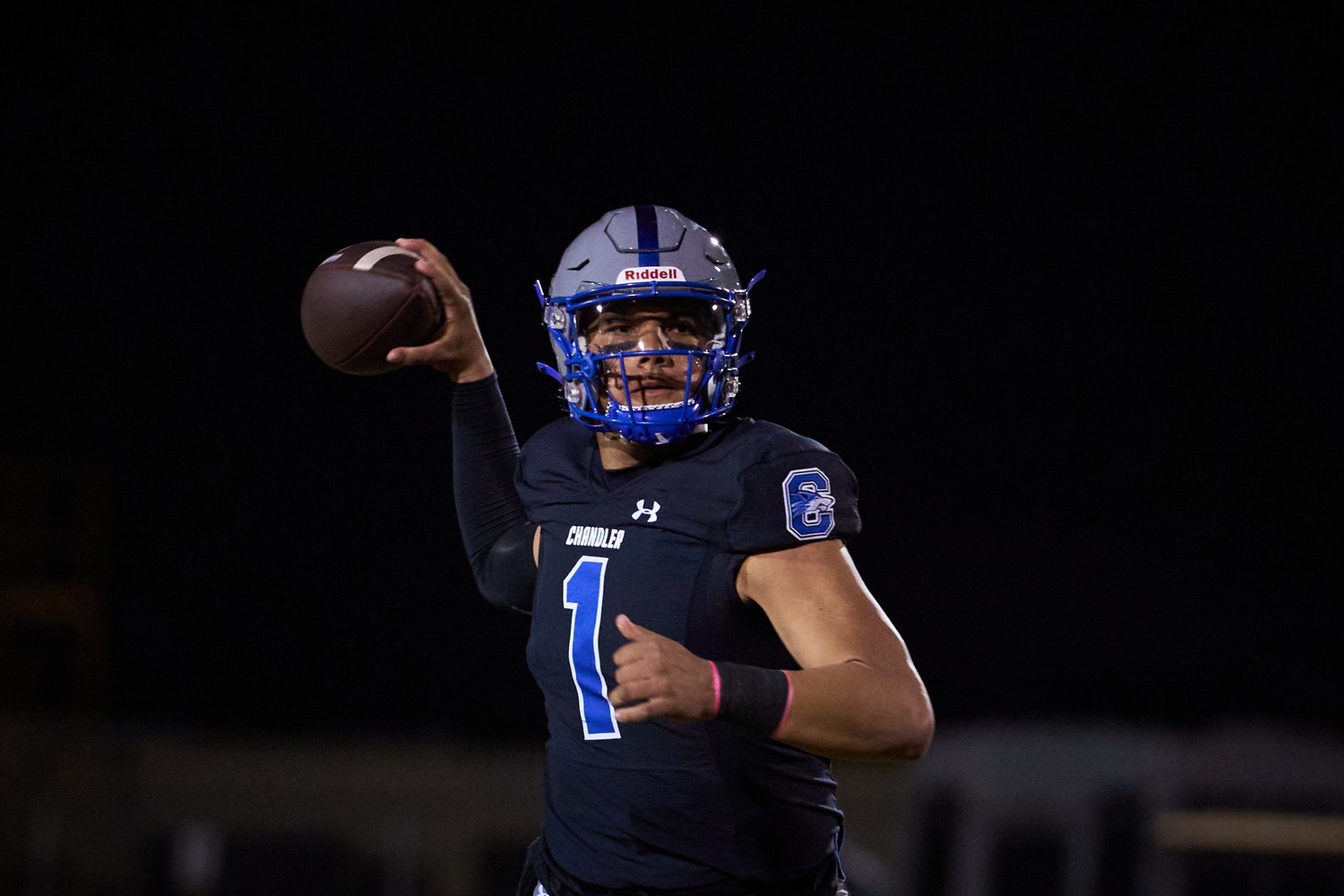 There has been talk of Dylan Raiola taking another visit to Nebraska football next month and here's what that would mean for the Huskers.
It's hard to deny that Nebraska football has been losing ground in the recruitment of Dylan Raiola who has been trending to Georgia over the past month or so.
Raiola has an official visit scheduled for June 2nd (the same weekend as Carter Nelson) and could even make another trip to Athens before then. A family member recently tweeted the Bulldog emoji and it wouldn't shock anyone if that's what happened.
However, there has also been talk of Raiola taking a visit to Nebraska football. We don't know when but the Huskers are making June 23rd their big visit weekend and that would make sense.
Nothing has been confirmed, but Sean Callahan of Husker Online wrote that things "are trending that way." Take from that what you will.
Until the visit is announced, I think it's smart to be skeptical. However, what if Dylan Raiola does visit Nebraska football on the weekend of June 23rd?
Is Nebraska out of it with Dylan Raiola?
All of the experts have projected Dylan Raiola to Georgia. At least most of them have and it makes sense. Oregon is looking at two other quarterbacks and USC also has option options.
It feels like Georgia and Nebraska are the two most likely landing spots, with USC also in the top three. But it feels like this thing is winding down. That's why I would be a little surprised if Raiola visited Nebraska in late June.
If he takes another visit to Georgia this month, then in early June, and still doesn't commit, that would be a great sign for the Huskers.
Maybe he wants to see the campus one more time before making a final decision. Maybe it's just a nod to his dad's legacy and a show of respect. Or maybe he is still legitimately interested.
I think it's safe to say his interest level would be different if Matt Rhule was in year three and fresh off a winning season. Right now, any commitment is taking a gamble on Nebraska and the No. 1 quarterback in any recruiting class rarely takes that sort of gamble.
But maybe Rhule and the Huskers could get Raiola to delay his decision until the fall. Anything is possible in recruiting and regardless, another visit from Raiola would be a positive.
it would give Nebraska a puncher's chance.
The Huskers are also hosting three-star quarterback Kamari McClellan on June 2nd. He doesn't have an offer but is very familiar with Marcus Satterfield. If Nebraska football extends an offer, it could be a sign of where they think they stand with Raiola.
Overall, the chances of Nebraska landing him are slim. But if he is considering a visit (and if takes one) that will mean the Huskers are still alive and that's something.
For More Nebraska content, follow us on Twitter, like our Facebook Page, and Subscribe to the Husker Big Red YouTube Channel. You can also find our podcast on Apple or Spotify. 
Nebraska Football zeroing in on local 2025 LB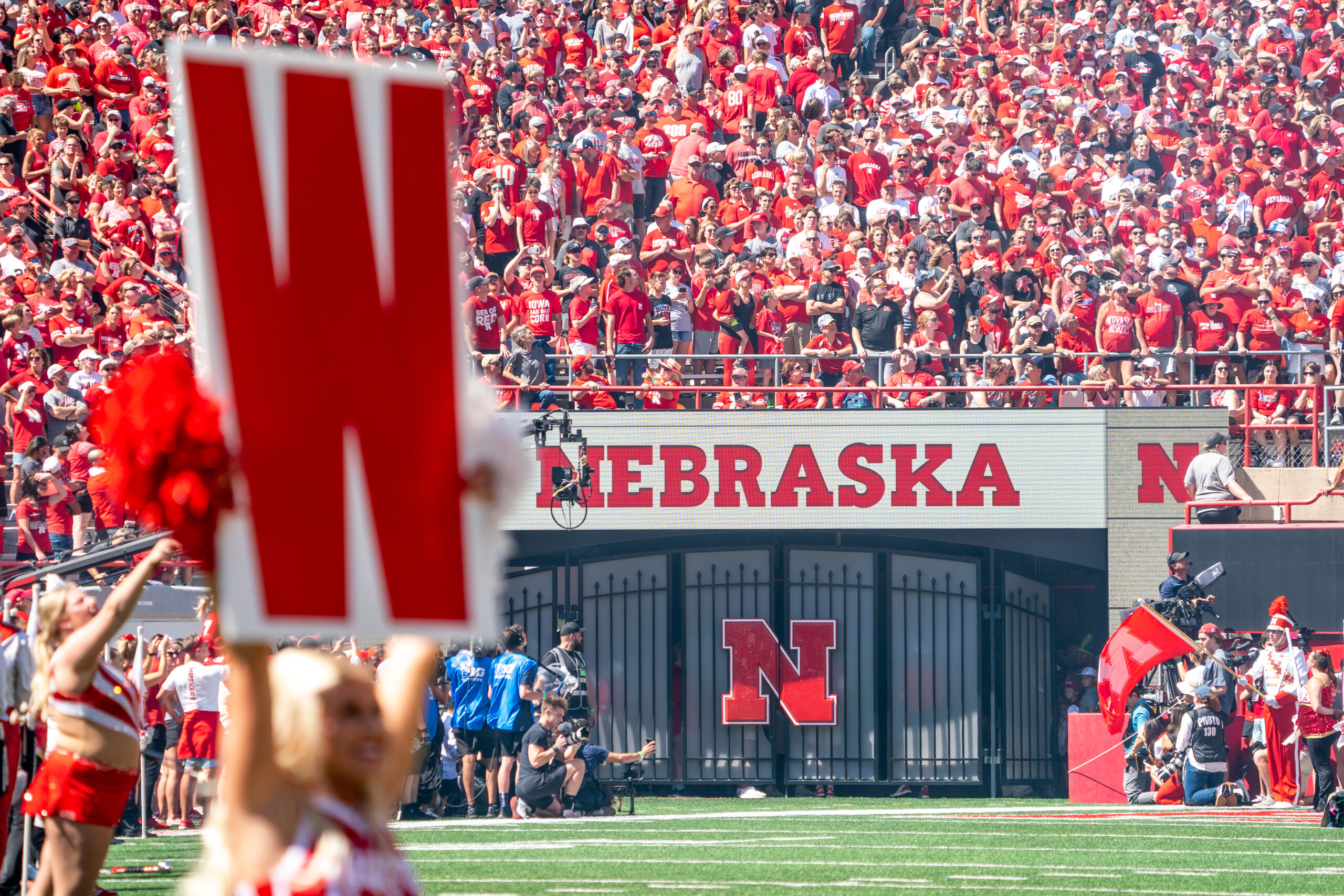 Nebraska football is beginning to make inroads into the 2025 recruiting class, and they will have visitors on campus next weekend. Hosting some local talent. 2025 outside linebacker Zayvion Campbell will be in Lincoln next weekend.
This is notable for a couple of reasons. For one, Ryan Gottula is the head coach at Lincoln Southeast. His son Gunnar is part of the 2023 Nebraska football recruiting class. The family connection could help Nebraska football land Campbell.
Secondly, Nebraska is continuing to recruit in-state. This is something that we have seen in the 2023 and 2024 recruiting classes it appears that in-state recruiting will be a focal point. This is something the coaching staff has zeroed in on as one of their main goals during their time at Nebraska. They are sticking to that goal.
Nebraska June 10th 🎈☠️ #GBR @CoachMattRhule @Coach_Knighton @Rob_Dvoracek @coachedfoley @HuskerCoachTW @CoachPotenzaNU @Omeezi_ @s_kwilli32 @VincentGuinta pic.twitter.com/Q6fDIgAz1m

— Zayvion Campbell (@Zay_Campbell2) June 2, 2023
What could he bring to Nebraska football?
Campbell is a very intriguing player. He measures in at around six-foot-three, 200 pounds. He has good pursuit ability, and is able to wrap up and make tackles with ease. Campbell would be able to fit the Nebraska football defense by providing a solid presence inside. Campbell uses a variety of moves in order to get to the quarterback as well.
He would give Nebraska a player that could be used in multiple ways in a 3-3-5 defense. It would be fun to see defensive coordinator Tony White work with him. He has the ability to rush as well as fill gaps on the inside. That type of versatility is what Nebraska football should be looking for defensively with the scheme they have.
At the very least, Campbell is coming to campus to check things out.  It's important that Nebraska continues to look at multiple candidates at the linebacker position. At the very least,  they need to make an effort to continue the recruiting pipeline in-state. The 2023 and 2024 classes were filled with Nebraska-born players. This is a trend that needs to continue.
For More Nebraska content, follow us on Twitter, like our Facebook Page, and Subscribe to the Husker Big Red YouTube Channel. You can also find our podcast on Apple or Spotify. 
Nebraska Football: QB visit canceled and a Carter Nelson update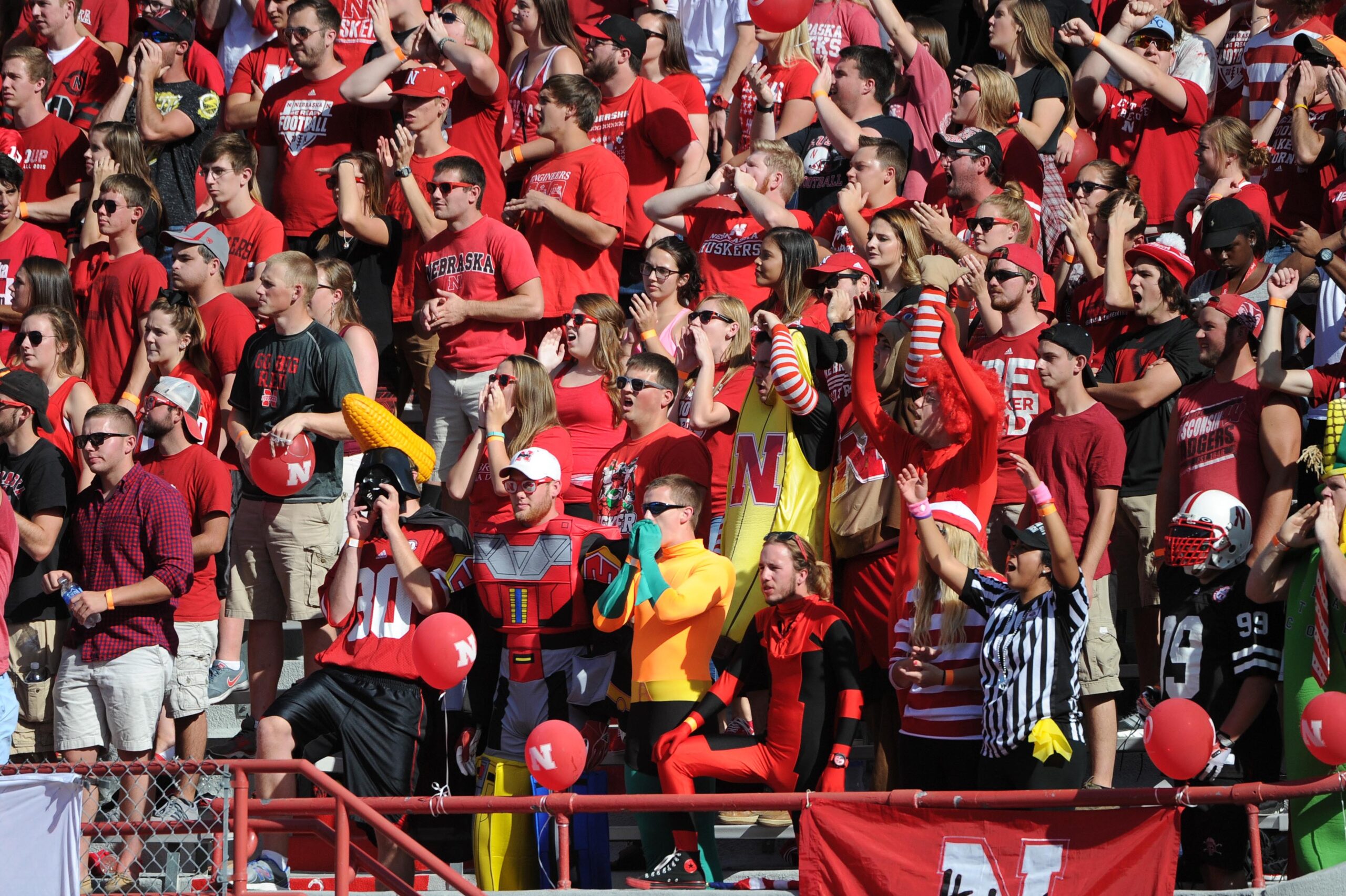 Nebraska football is set for its first official visit weekend of June and Kamari McClellan has canceled, plus the latest on Carter Nelson.
One of the big questions lingering about Nebraska football recruiting this weekend was whether or not three-star quarterback Kamari McClellan would make it for his official visit.
It was still on the schedule for this weekend according to the recruiting sites and in a recent interview, McClellan indicated he was still coming. However, with the recent commitment of Daniel Kaelin, it was only going to happen if Nebraska football suddenly decided to take two quarterbacks in 2024.
Anything is possible but the visit has now been canceled according to Sean Callahan of Husker Online. I think McClellan will wind up at Clemson or another team scrambling for a QB. Nebraska football was in that position and the kid is talented, but Kaelin, who is heading to the Elite 11, is a much better get.
Daniel Kaelin will visit Nebraska football again
Speaking of Kaelin, it wasn't lip service when he said he wants to be around when any recruit comes to visit. The quarterback will take his official visit the same weekend as Carter Nelson.
But he's now on the list for an unofficial visit this weekend. There are a couple of wideouts expected to visit. Jacory Barney is one and the Huskers lead for the three-star wideout via the On3 prediction machine. He's ranked 459th overall out of Miami, Florida.
Williams Nettles is also visiting but he could be a cornerback or receiver. Caleb Pyfrom is a three-star in-state tackle also visiting and Kaelin being on campus could help push him toward a commitment, which seems to be where things are trending according to recent crystal balls.
It's just clear that Kaelin is serious about doing what he can for this class, no matter how many times he needs to come to campus.
Another Carter Nelson visit
Add Penn State to the list of teams to worry about in the Carter Nelson sweepstakes. He's going to visit the Nittany Lions on June 16th, which will be his fourth scheduled official visit.
Nelson is going to visit Georgia this weekend, followed by Notre Dame next weekend. The Huskers just got a Futurecast projection from Greg Smith of Rivals to land Carter, the top-ranked recruit in the state in 2024 and things seem to be trending in the right direction.
My thought is that Nelson is likely going to take these visits and make a decision sometime this summer, maybe in July or August. That's just a guess. I don't see this recruitment bleeding into the season and Nebraska football has put more effort in than any other program.
That doesn't mean anything on its own. But Carter just took a visit to Nebraska along with Kaelin and that connection seems to be helping. Nelson hasn't talked about his recruitment a ton, so it's hard to get a read, but the tea leaves are pointing in Nebraska's direction.
We'll see if that's still true after the next three weekends.
For More Nebraska content, follow us on Twitter, like our Facebook Page, and Subscribe to the Husker Big Red YouTube Channel. You can also find our podcast on Apple or Spotify.
Nebraska Football trending in right direction with Florida CB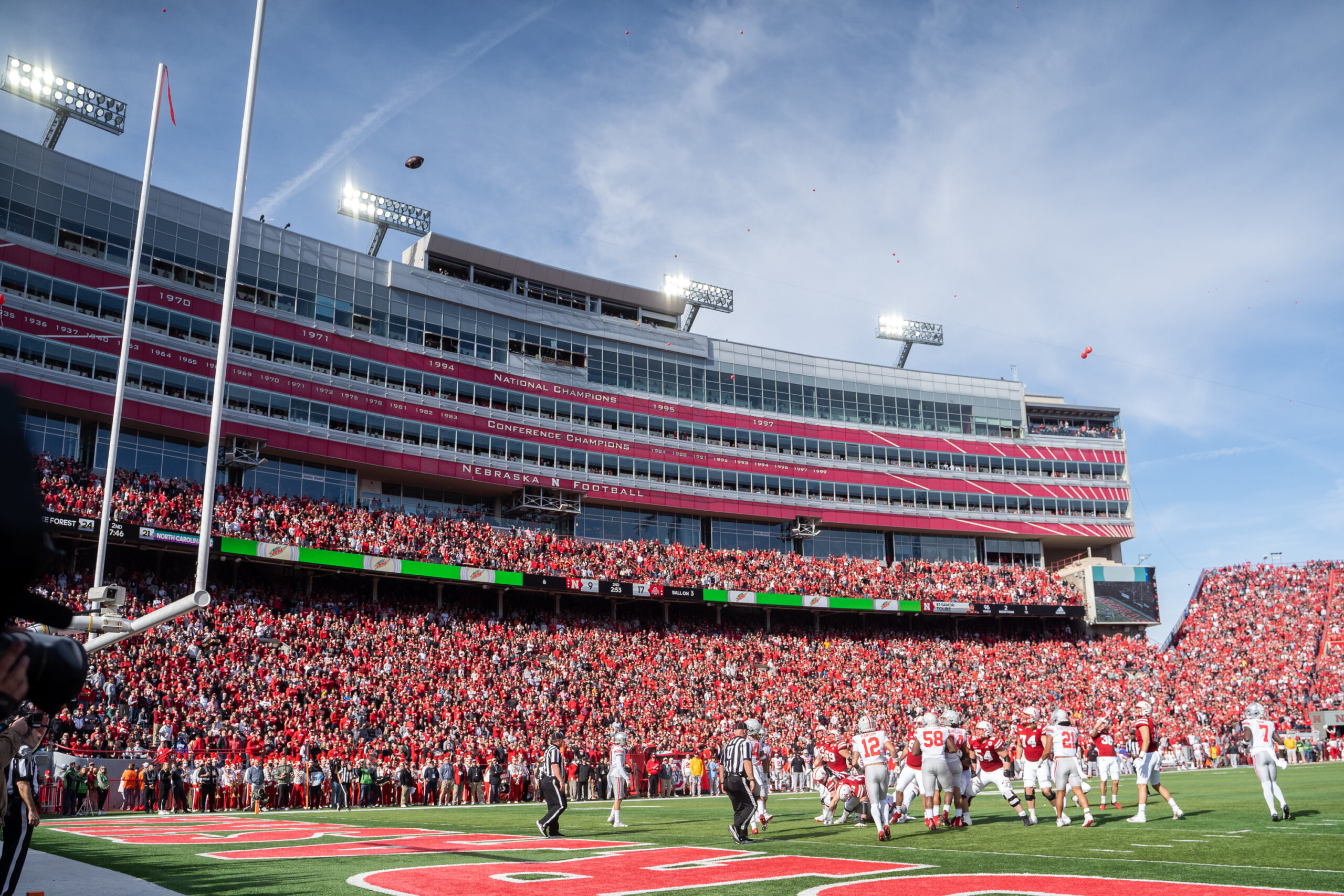 Nebraska football is having a newsworthy recruiting month to start up June. The program is already trending with four-star corner Mario Buford. Now, it appears that another corner may be in their sights as well.
Amare Sanders is the name to keep an eye on. He is a four-star corner He is ranked numerically at 87.50 according to the On3 recruiting rankings. He plays at Gulliver Prep high school, and is from Miami, Fla.
Sanders is a three-star recruit and measures in at 6-foot-2, 167 pounds. Right now, Nebraska is in the lead for his recruitment according to the On3 Recruiting Prediction Machine. He is also visiting Nebraska this weekend, in what is turning out to be a big weekend for visitors.
Sanders has tremendous athleticism for a corner. He is able to make the proper reads on passing plays, and that allows him to close on wide receivers quickly and break up potential completions. He does a good job of turning his hips, and reading the play in its entirety. This is certainly important to his game and the way he plays. He also is a decent size for a corner, as he measures in at 6-foot-2 167 pounds.
Nebraska football making Florida a priority
It's clear that Nebraska football wants to establish a stake in Florida. They are trending with wide receiver Jacory Barney Jr, and already have a commitment from Willis McGahee IV. Both of those players hail from Miami Palmetto. Sanders goes to Gulliver Prep, which is another highly-touted school in the state of Florida.
Currently, the 2024 Nebraska football recruiting class ranks 31st overall nationally with seven commitments. They have focused on both sides of the football, and are landing talented prospects both in and out of the state of Nebraska.
It will be interesting to see if Sanders ends up coming to Nebraska. The fact that he is visiting this weekend and is trending towards the Huskers is certainly a positive sign. The program done work in Florida before, but it seems like this time around their efforts will stick. Recruiting in Florida is a key component for success. Nebraska football is trying to establish that.