Carter Nelson's official visits don't bode well for Nebraska Football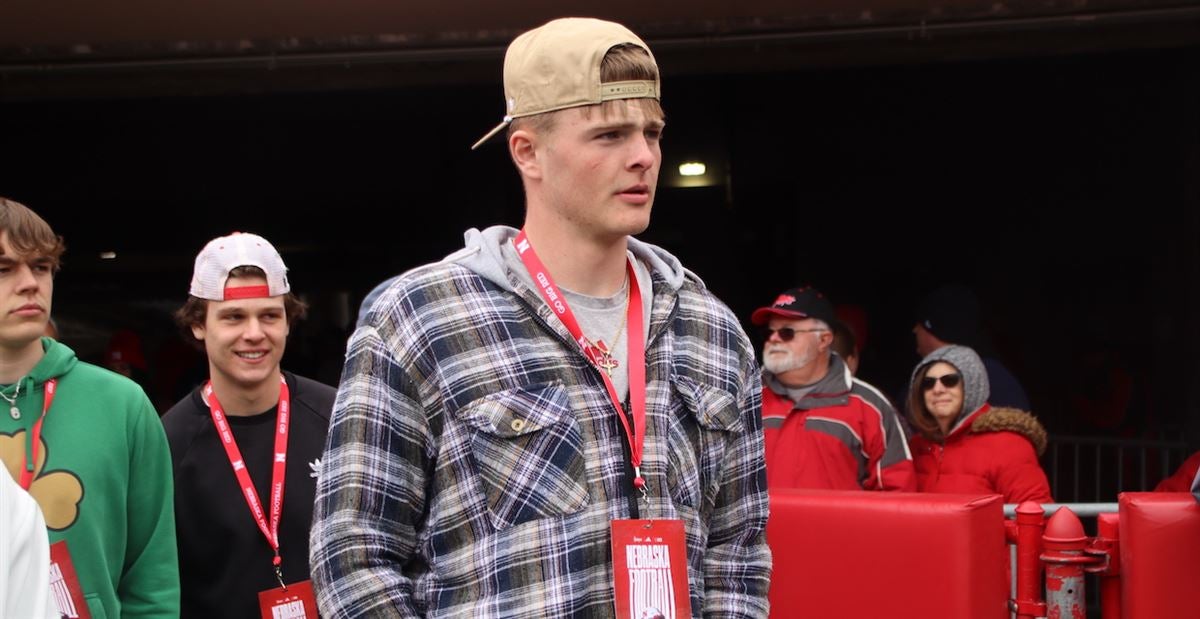 Top 2024 recruiting target for Nebraska football, Carter Nelson, is taking official visits to Notre Dame and Georgia.
Things have been trending in the wrong direction for Nebraska football when it comes to five-star quarterback Dylan Raiola and now there is probably a legitimate reason to worry about Carter Nelson.
Nelson is the top-ranked recruit in the state of Nebraska and is a 6-foot-4, 205-pound tight end. Out of Ainsworth, Nelson is ranked 145th overall in the 2024 class via the 247 Sports composite rankings. He's also the No. 9 tight end and the No. 1 player in the Cornhusker state.
Nebraska football has done all it can in the recruitment of Nelson so far. You certainly can't say that Matt Rhule and the staff aren't trying. Nelson has taken a bunch of visits, including one during the spring game.
Rhule and other coaches have also made numerous trips to Ainsworth too. Nelson was one of the first recruits Rhule visited. The head coach and OC Marcus Satterfield have even taken in basketball games.
However, Nelson is a national recruit. He toured a bunch of SEC programs this spring and according to Steve Wiltfong of 247 Sports, he's scheduled two official visits.
What do the official visits for Carter Nelson mean
Nelson is going to visit the Georgia Bulldogs on June 2nd, followed by a trip on June 9th to Notre Dame. Those are two teams I have been worried about with Nelson. It seems like he has an affinity for the Fighting Irish and what tight end could say no to Georgia?
Wiltfong did say that Nebraska could be in the mix for an official visit. Penn State could be too.
I don't know that the lack of an official visit from Nelson is a huge deal. He's from the state and has been on campus plenty since Rhule took over. It does allow more time with the recruit, but some in-state kids don't wind up taking an official visit to an in-state school. Sometimes the unofficial is enough.
However, the rule has changed that used to limit players to only five official visits. Now there are no limits.
To be honest, Notre Dame and Georgia are probably the last schools I wanted Nelson to visit, but it doesn't mean that Nebraska football is automatically out.
However, it also gives you the feeling this recruitment could go the same way as Dylan Raiola's.
For More Nebraska content, follow us on Twitter, like our Facebook Page, and Subscribe to the Husker Big Red YouTube Channel. You can also find our podcast on Apple or Spotify.