Nebraska Football: OL Gibson Pyle commits to Huskers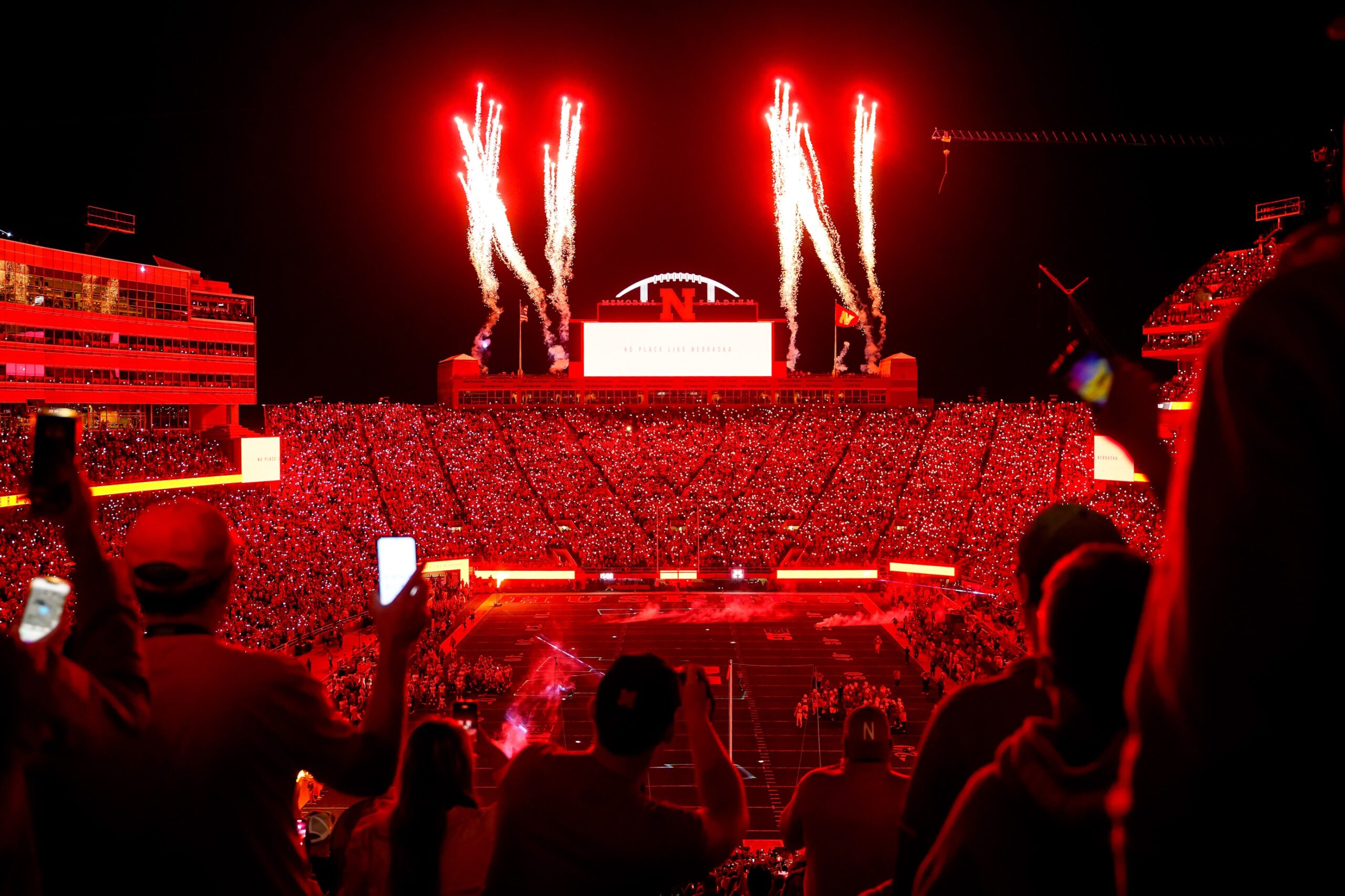 Nebraska football picked up a commitment from 2024 offensive lineman Gibson Pyle on Saturday. He made the announcement on Twitter.
Pyle is the 52nd overall interior offensive lineman in the 2024 class, and the 113th overall player in his classroom the state of Texas per the 247Sports composite rankings. He holds a numerical rating of 88 per 247Sports  rankings.
He had a strong offer sheet that included 24 offers in total. Colorado, North Carolina, Ole Miss, and USC  all extended offers his way. On the Nebraska front, he was recruited by Donovan Raiola.
I'm HOME!#commited #GBR ? ? ☠️ #Huskers #24OURS @CoachMattRhule @DonovanRaiola @HuskersCJC @Omeezi_ @KLEINCAINFB @COACHJCLANCY #txhsfb #CO2024 pic.twitter.com/XaPt8Q89YI

— Gibson Pyle (@PyleGibson) April 1, 2023
What can he bring to Nebraska Football?
Pyle measures in at six-foot-four, 285 pounds. He is a very strong blocker, and his run-blocking skills are notable in particular. He is not afraid to initiate contact in his blocks, and finishes plays with his strength. He is the perfect type of player to develop, and this coaching staff will be able to put him in a position to do so.
Pyle is the second commitment in the 2024 class, joining Roger Gradney. The class itself right now ranks 61st overall. That will undoubtedly change with more commitments.
This is certainly a big commitment, as Nebraska football looks to continue adding depth on the line.  Offensive line has been a weak spot for the program in recent years, and this coaching staff appears to be on a mission to change that. With their track record of building offensive lines, this is an achievable goal.
It will be fascinating to see who else Nebraska football lands in the 2024 class. As of right now, they have two solid commitments. Building the offensive line is going to be important in future classes. Pyle is certainly a great start to that.