Nebraska Football: 3 thoughts on commitment of Willis McGahee IV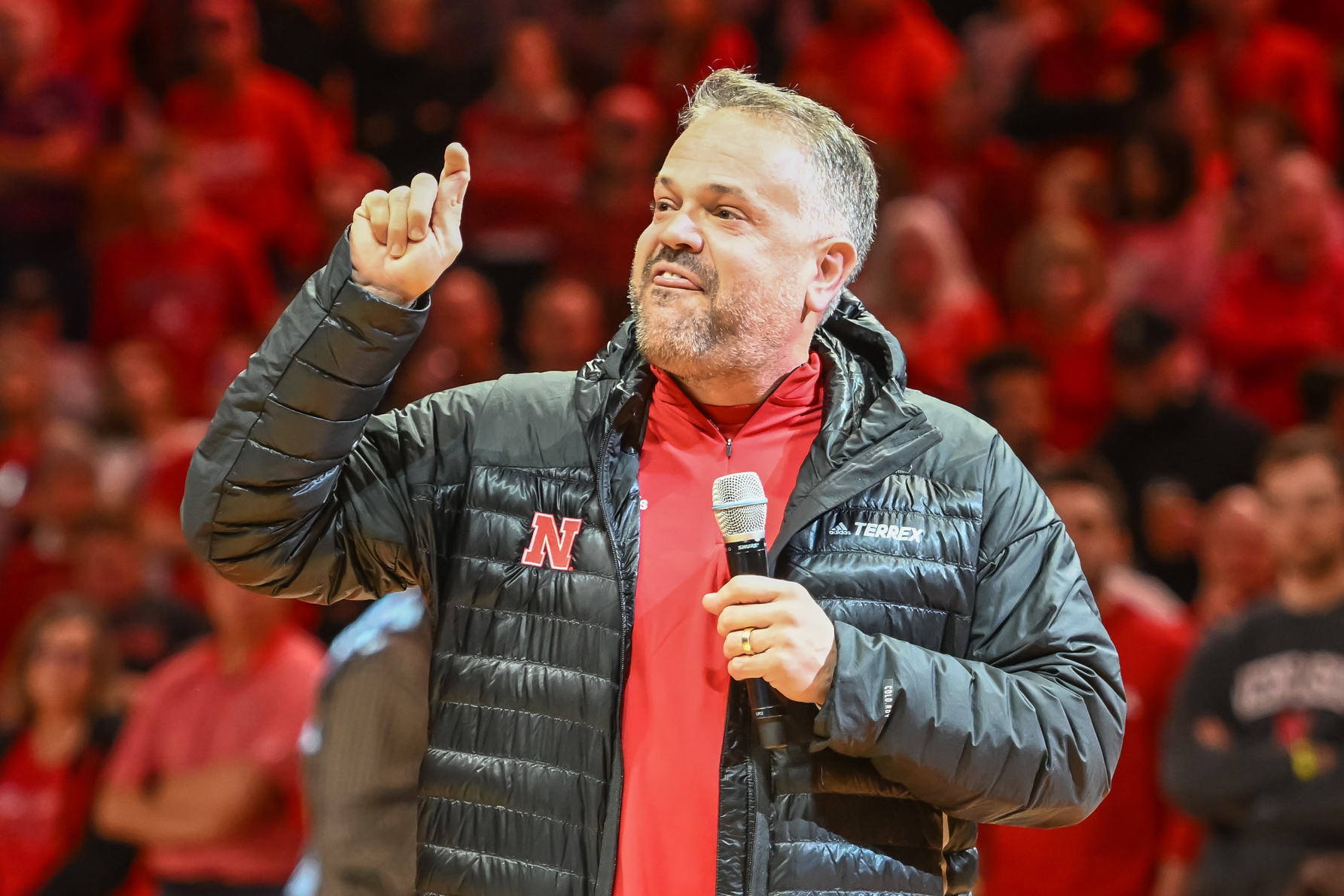 Nebraska football landed the commitment of Willis McGahee IV and here are three thoughts on what it means for the Huskers.
The question of whether Nebraska football would get any commitments during this weekend was answered early on Saturday by Willis McGahee IV, who announced his commitment to the Huskers on Saturday.
McGahee is the son of former Miami Hurricane Willis McGahee, who was an NFL standout for the Buffalo Bills and Baltimore Ravens after getting selected in the first round by Buffalo.
The 6-foot-1, 225-pound EDGE was making his second visit to Nebraska football this weekend. He took a trip earlier this spring and now, he's a Cornhusker. Here are three thoughts on what it means for Nebraska football.
?BREAKING? 2024 LB Willis McGahee IV has committed to Nebraska?

Read: https://t.co/VOZQApoahm pic.twitter.com/yVJuAHzybR

— On3 Recruits (@On3Recruits) April 22, 2023
What is Nebraska getting in Willis McGahee IV
Bloodlines matter for a reason and it's always interesting to land a player with NFL ties. McGahee is a defender though and he's an impressive athlete.
The three-star prospect is ranked 460th overall in the 2024 class according to the 247 Sports composite rankings. He's listed at 6-foot-1, 225 pounds, and his scouting report says he's built more like a linebacker. That's a great fit for the Huskers in the 3-3-5 system.
During his junior season, McGahee really broke out with 13 sacks total and more than two-dozen pressures according to his 247 Sports profile.
McGahee isn't the highest-ranked commitment for the Huskers in 2024 according to the composite rankings, but 247 Sports has McGahee ranked 232nd in its own rankings and that seems more accurate. This kid has a ton of upside and I think he's better than his three-star ranking indicates.
The momentum continues
It's not Dylan Raiola or anything, but this is the second commitment of the week for Nebraska football and the third of the past two weeks. Ashton Murphy committed and so did Caden VerMaas on Thursday.
Nebraska also has some other key targets set to be on campus this weekend led by No. 1 ranked tackle in the 2024 class Brandon Baker. Jacob Smith is also expected to be back on campus this weekend and just had the Huskers in his top six along with Michigan, Notre Dame, and others.
Things have been trending the wrong way with Raiola. There is no question about that. But Carter Nelson is also visiting this weekend, along with a number of other blue-chippers, and adding McGahee to the class was a really good way to start an important weekend.
A nice recruiting win for Rhule, Nebraska football
McGahee has a total of 19 scholarship offers. Auburn was another big contender. Tennessee offered and so did Louisville, Pittsburgh, Michigan, Syracuse, Indiana, and others.
VerMaas is a 2025 commitment but Iowa State was the only team that offered. That's not the case with McGahee. It's notable that Miami, Florida, and Florida State have decided to offer McGahee, who is from Miami. But we'll see if those programs regret that down the road.
In my opinion, McGahee is a power-5 starter. He's also a guy that has a shot to develop into an NFL player down the road. The biggest issue might be the size. Even his profile says it hasn't been verified. However, he's a dynamic athlete and a gifted pass rusher, which is good enough for me.
Nebraska football has four commitments in 2024 and is ranked 38th overall in the 247 Sports team rankings. Rodger Gradney is the only four-star pledge as of right now.
For More Nebraska content, follow us on Twitter, like our Facebook Page, and Subscribe to the Husker Big Red YouTube Channel. You can also find our podcast on Apple or Spotify.