Storylines and 5 players to watch in Nebraska football spring game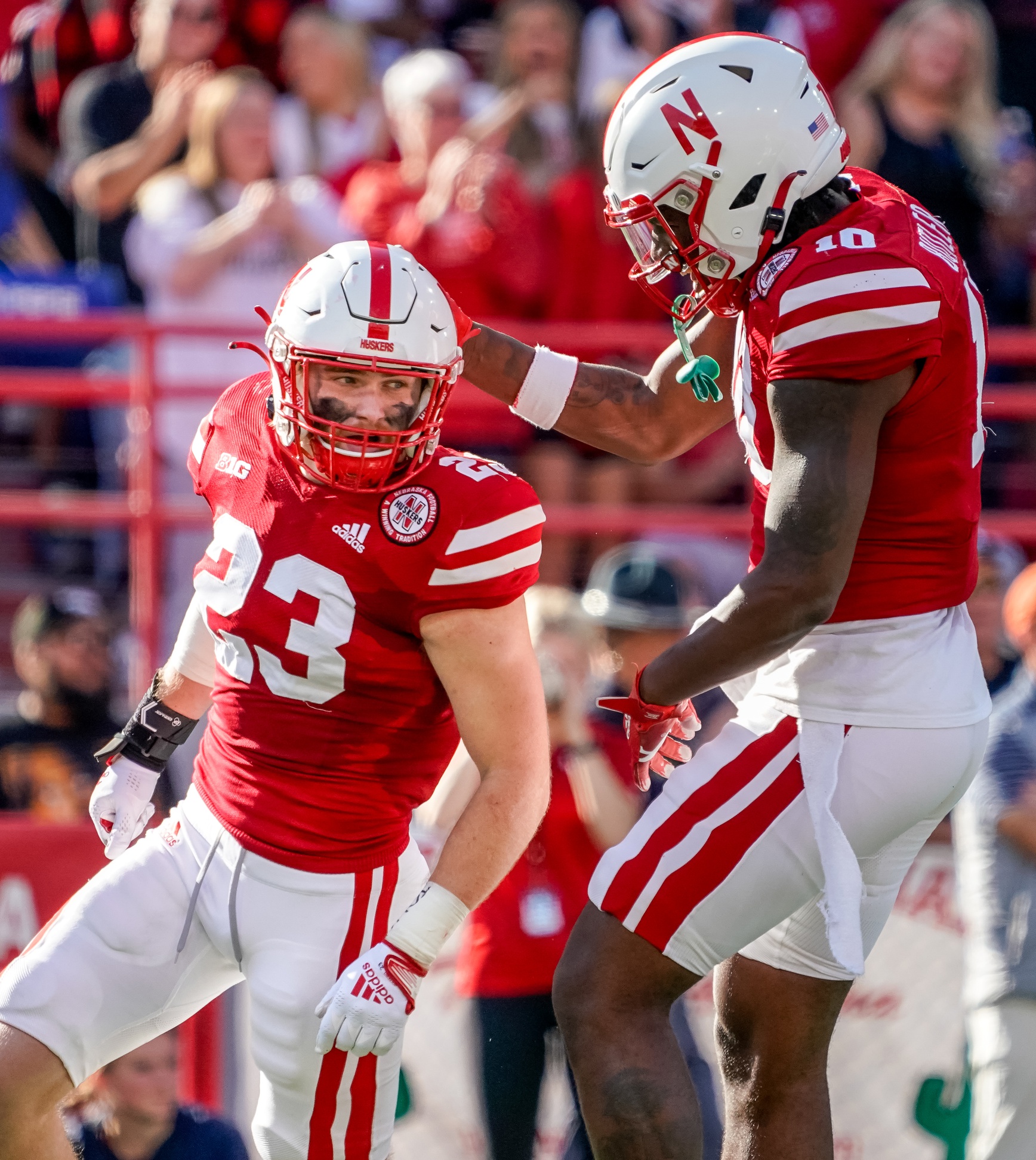 Nebraska football fans will get to watch their team play on Saturday and here are some storylines to follow, as well as five Huskers to watch.
It's a great day to be a Nebraska football fan. The Huskers will be taking the field for the first time under Matt Rhule. Nebraska legend Frank Solich will also finally be getting his due.
It was a shame when Frank was run out of town. He won a conference championship with Nebraska football, won the Fiesta Bowl, and finished No. 2 that same season, while also guiding the Huskers to a BCS national title game.
While the transition to a pro-style system, or away from the triple option seemed like a good move. I truly believe if Solich remained at Nebraska, he would have won, just like he did, a lot, at Ohio.
It's a lesson Nebraska didn't learn as it also fired Bo Pelini after a nine-win season. It has only had one winning season since then. I'm confident Matt Rhule will change that and I can't wait for 1 PM CST.
Nebraska spring game storylines
All eyes are going to be on the quarterback. That's true of every scrimmage but especially for the Huskers since they don't know who the starter is going to be. It's a big opportunity for Jeff Sims, but also for Henrich Haarberg to announce that he's not going away.
Haarberg has taken a big step forward this spring by all accounts, yet I'm interested to see what he'll do when the bright lights are on. His development is very promising for the QB room going forward and that's something every Nebraska football fan will be watching.
I'm also interested to see what the defense looks like under Tony White. How much do we actually see the 3-3-5? What do the nickel and dime packages look like? Are we going to see 4-2-5 in pass-rush situations?
Rhule said the Huskers weren't going to be vanilla in terms of their offensive play-calling and I hope they aren't on defense either. I'm not saying they have to show everything, but I want to see players executing things they will run during a real game.
Lastly, I'll be watching the trenches closely on both sides of the ball. Rhule has praised the offensive line, particularly Bryce Benhart. How will Ben Scott look? etc. I've been worried about the defensive line but the development of Nash Hutmacher has been promising. Stephon Wynn sounds like he has had a good spring too.
However, if the Huskers are going to turn things around in the win column next season, the play in the trenches has to be better.
5 Players to watch in the Nebraska Football spring game
Jeff Sims: There's a good chance he will be the starting quarterback next fall and Saturday could go a long way toward getting the advantage of Casey Thompson. We've heard good things about Sims but this will be our first chance to see him at Memorial Stadium and I'm hoping the reality meets the hype.
Thomas Fidone: I'm excited to see what Arik Gilbert can do, but I'm much more intrigued by Thomas Fidone. I believe him when he says he can be a first or second-round pick. I'm hopeful he looks like one this season. That would be huge for the Huskers and he's got the ability. Truth be told, outside of the quarterback position, Fidone might be the biggest X-factor for Nebraska football in 2023. If he can finally deliver on his potential, it will be a dramatic change for the offense.
MJ Sherman/Chief Borders: Ok. I cheated on this one but I'm very interested to see how Tony White employs the former SEC defenders. Borders is an EDGE but I also expect him to play some more traditional outside linebacker. I think the same goes for Sherman. My question about this defense all along is where will the sacks come from? Sherman and Borders should be able to contribute. Jimari Butler is another name to watch along with Blaise Gunnerson, but I'm keeping an eye on how White uses those pieces to pressure the quarterback.
Bryce Benhart: Matt Rhule is pounding the table for this dude. He once again said this week he thinks that the former four-star recruit is an NFL player. Benhart has started a lot of games at Nebraska and he's got the frame to play in the league. His footwork needs to improve and I'm glad they got rid of those knee braces. I'm not sure it will make a difference but the bend against pass rushers needed to be better. So, I'll be watching Benhart closely on Saturday and if he has been reinvigorated by the new staff, that will be a huge win for Nebraska football moving forward.
Malcolm Hartzog: It was tough to narrow this list to five. Hartzog was my selection on defense because I'm fascinated to see how White will use him. He's been talked about as a cornerback and safety. He's one of the best cover guys on the roster, but also the best ballhawk. The dude just has a nose for the ball and think a slot corner-type role that would let him play both would be ideal. My only concern there is that Hartzog is probably Nebraska's second-best cornerback. That's something else to watch on Saturday because if someone else can play on the boundary across from Quinton Newsome, Hartzog could roam free and that could be a really good thing.
For More Nebraska content, follow us on Twitter, like our Facebook Page, and Subscribe to the Husker Big Red YouTube Channel. You can also find our podcast on Apple or Spotify.