5 predictions for Nebraska Football spring game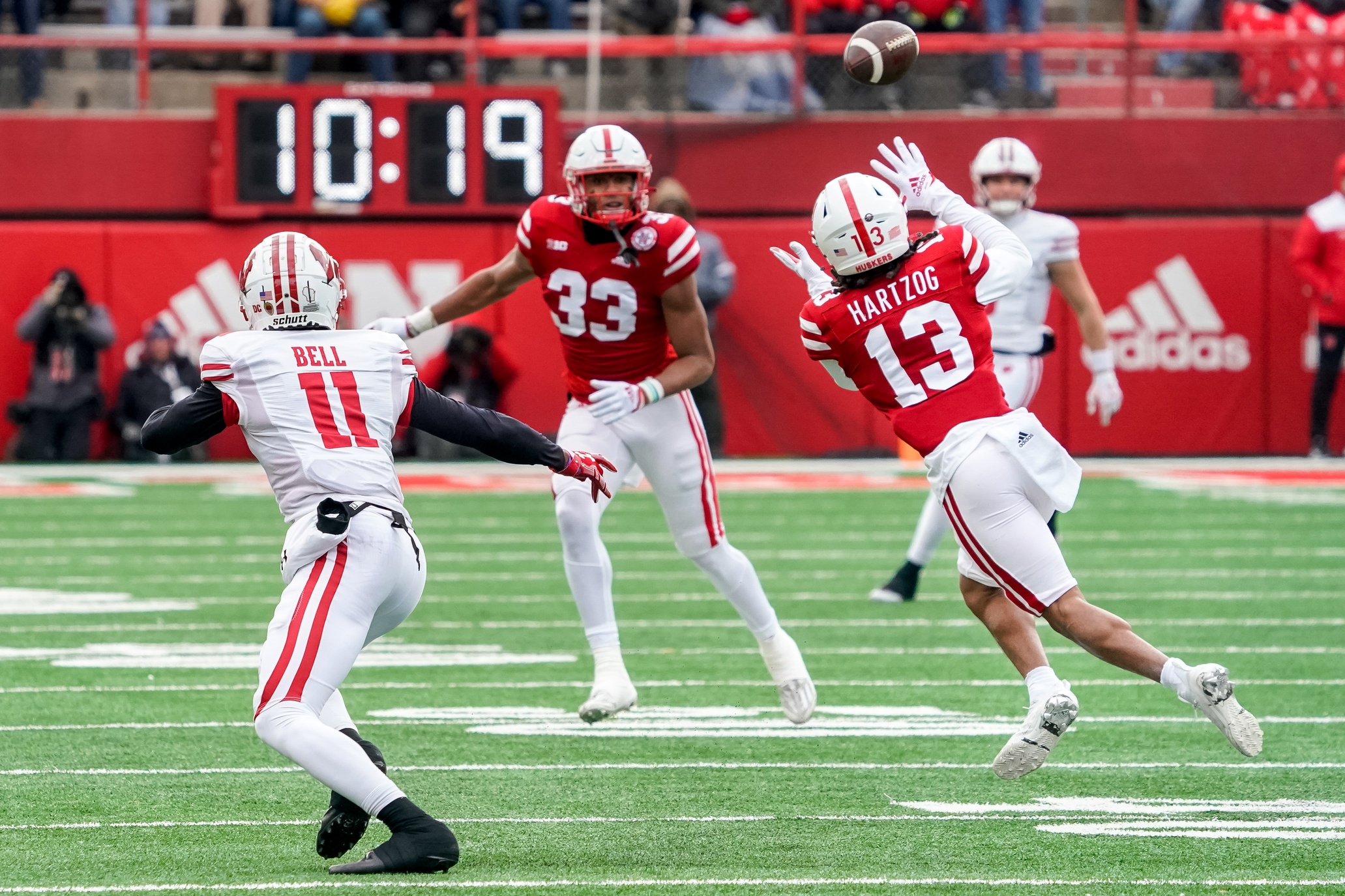 The Nebraska football spring game will be held Saturday and here are five predictions as we'll see the Huskers for the first time under Matt Rhule.
As a Nebraska football fan, it's hard to express the excitement surrounding the program under new head coach Matt Rhule.
While Saturday's spring won't answer all of our questions, it will give Nebraska football fans the first real look at what the Huskers will look like under Rhule. We've got some glimpses and lots of rumblings this spring, but on Saturday, we'll watch the Huskers with our own two eyes.
Of course, this version of Nebraska isn't the final one. I know we'll see some departures and I'm hopeful for an addition or two as well on the offensive line, defensive line, or even a pass rusher (hello, Bear Alexander).
There are also guys that are injured right now, haven't enrolled, or aren't full participants for whatever reason. I still can't wait for what we're going to see and here's a stab at five predictions for the Nebraska football spring game.
Henrich Haarberg will show out
Few players on this roster have improved their stock more this spring than Heinrich Haarberg. At the beginning of the spring, he was asked about playing another position and now, he's viewed as a potential quarterback of the future.
The athleticism has always been there and Rhule's staff is finding a way to tap into that. Rhule said that the quarterbacks will be live and that means we'll probably see some quarterback runs. I want to see what Haarberg can do with the full offense at his disposal.
I'm not sure exactly how the quarterbacks will be split up and I don't mean this to say that Jeff Sims won't impress, but I think one takeaway from the spring game — just like spring practices — is that Henrich Haarberg has truly made a leap this spring.
The QB race won't be decided
Many Nebraska football fans will be excited to get their first look at Sims and you can count me among them. I'm expecting a solid performance and it sounds like Sims has done everything expected of him this spring.
It's probably fair to say that he's the slight favorite to be the starting quarterback. However, Rhule has been complimentary of Casey Thompson, who is still limited and won't play.
Sims has the running ability, is a tremendous athlete, and has a big-time arm. Accuracy has been an issue. I think Sims will play well, but I don't think we'll see the quarterback competition as decided by Saturday night.
We'll see if that means Thompson sticking around for the fall, but I don't believe he will be with Nebraska football in the fall unless he feels he has a legitimate chance to win the starting job.
Nebraska will run the damn ball
This isn't that bold of a prediction. Matt Rhule knows Nebraska fans want to see the Huskers pound the rock and I think that's exactly what we'll see.
Gabe Ervin has generated a lot of buzz this spring and I'm interested to see how he'll look with the live bullets flying. The same goes for Anthony Grant. You wonder if Ervin could surpass him. Haarberg has taken advantage of the new staff and a new opportunity. Ervin has also.
I'm also curious to see what Rahmir Johnson's role will be. He doesn't need to be the featured back or anything but I want to see how he will be utilized. I'm also excited about Emmett Johnson and Ajay Allen, who was just cleared to fully practice.
We probably won't see a ton of carries for Allen. Yet, he's one of the most exciting young players on the roster and I'm excited to see what will happen with him next season.
The passing game will exceed expectations
I feel like the expectations are kind of low for the offense. The defense has felt like it's been ahead most of the spring and that's not surprising.
The Huskers have been installing a new system, with a bunch of new players and that can take more time for offenses usually than on defense. Yet, guys have been making plays. It might not be perfect on Saturday but I think we'll see guys like Billy Kemp, Thomas Fidone, Marcus Washington, and Zavier Betts will make plays.
We all want to see what the tight ends are going to do. But I think we'll see some explosive plays from the wide receivers too.
Nebraska football defense will win the day
I don't know exactly how the game is going to be scored. But when it's all said and done, I think that we'll view the defense as having the better day.
As I've said, the offense is going to have its moments. One question that needs to be answered is about the pass rush and I'm very curious to see how Chief Borders and MJ Sherman look at linebackers.
Beyond some of the additions, Jimari Butler seems to have had a really nice spring along with others such as Nash Hutmacher. The Huskers are also loaded in the secondary. I think Malcolm Hartzog will get his hands on the football on Saturday and I think by the end of the game, we'll be excited about Tony White's defense.
For More Nebraska content, follow us on Twitter, like our Facebook Page, and Subscribe to the Husker Big Red YouTube Channel. You can also find our podcast on Apple or Spotify.