Nebraska Football makes contact with elite DL transfer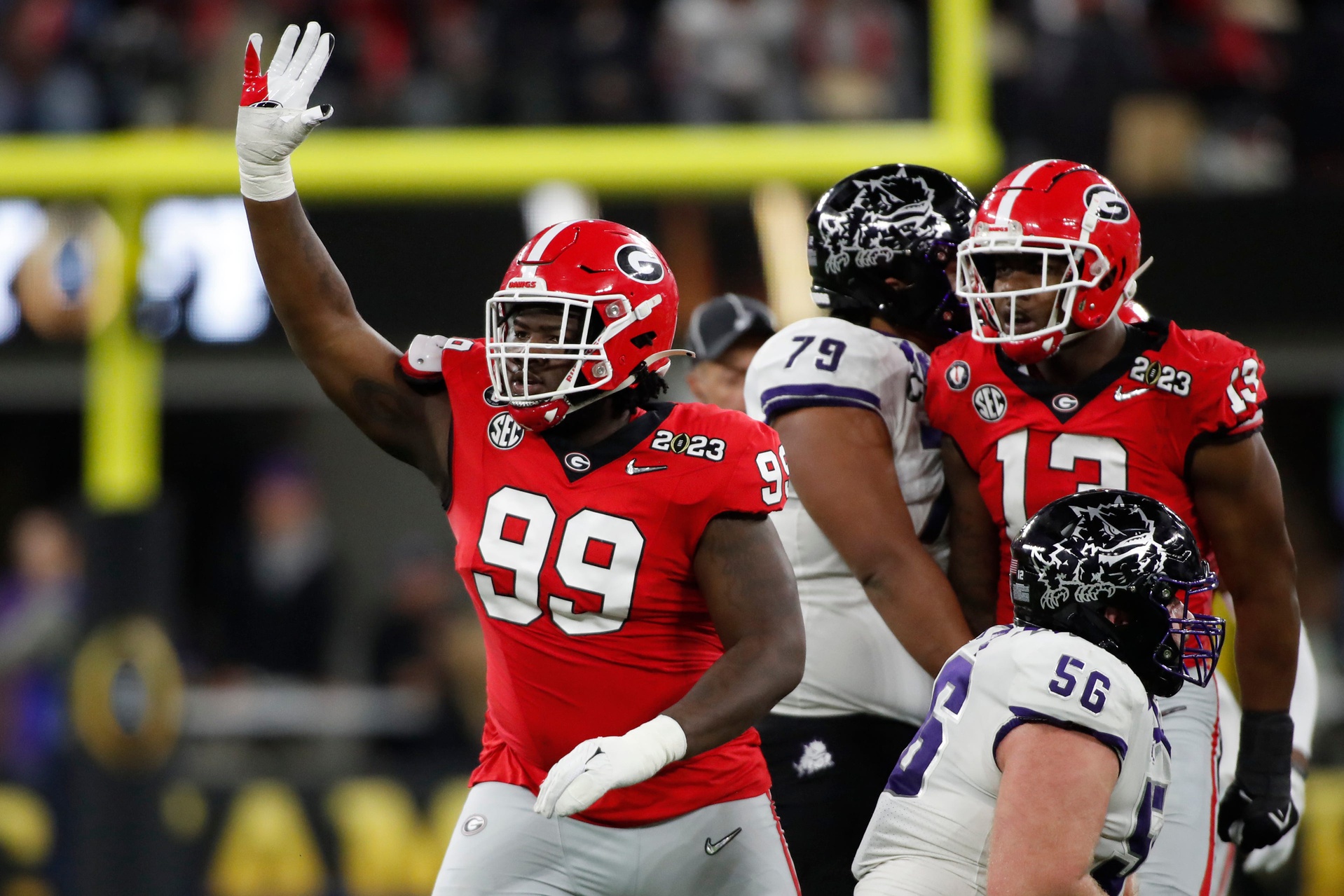 Nebraska football hasn't been super active since the transfer portal window opened but the Huskers have reached out to Bear Alexander.
The Nebraska football spring game is tomorrow and that will give Huskers fans the first true look at what this team looks like under Matt Rhule.
Nebraska is going to play an actual game, with four quarters of running clock. It will be a great way to evaluate the current roster. Yet, as we have also said this week when it comes to the trenches, you can never have enough — on either side of the ball.
That's true of course of Nebraska football. The Huskers needed to improve in the trenches and under Rhule, it seems like things are headed in the right direction. We'll see how things look on Saturday but as the Huskers transition to Tony White's defense (3-3-5) more big bodies up front would be helpful.
I mentioned Tywone Malone, a former Ole Miss player, as a guy the Huskers should target. Well, another name to keep an eye on is Bear Alexander, since Nebraska football has actually reached out to him.
Nebraska is in touch with Georgia transfer Bear Alexander
After the Huskers landed a slew of Georgia transfers this fall, Nebraska football fans definitely took notice when Bear Alexander, a former top 50 recruit in the 2022 class, entered the transfer portal.
Alexander ranked 50th overall in the 2022 class according to the 247 Sports composite rankings and actually saw solid playing time for Georgia last year, even notching two sacks in the national title game.
Former Georgia DL Bear Alexander tells me he has heard from these schools since entering the Transfer Portal ?

Alexander is the top available player in the portal rankings

Where Should He Go?https://t.co/GopGqud58F pic.twitter.com/bsXR6GoW6k

— Hayes Fawcett (@Hayesfawcett3) April 20, 2023
At 6-foot-3, 305 pounds, the dude has elite ability. Alexander played in 12 of 15 games last season for the Bulldogs and in addition nine tackles and two sacks, he had 13 hurries. That's a big number for an interior-type player and Nebraska football could absolutely use a pass rusher like that.
The problem is that just about every other college football team can too. Alexander has a bunch of schools interested in him and he's visiting USC this weekend.
A commitment to Nebraska football is probably a long shot. Yet, you never know in the transfer portal and if it worked out, it would be a massive upgrade for the defensive line.
For More Nebraska content, follow us on Twitter, like our Facebook Page, and Subscribe to the Husker Big Red YouTube Channel. You can also find our podcast on Apple or Spotify.