3 thoughts on commitment of Ashton Murphy to Nebraska Football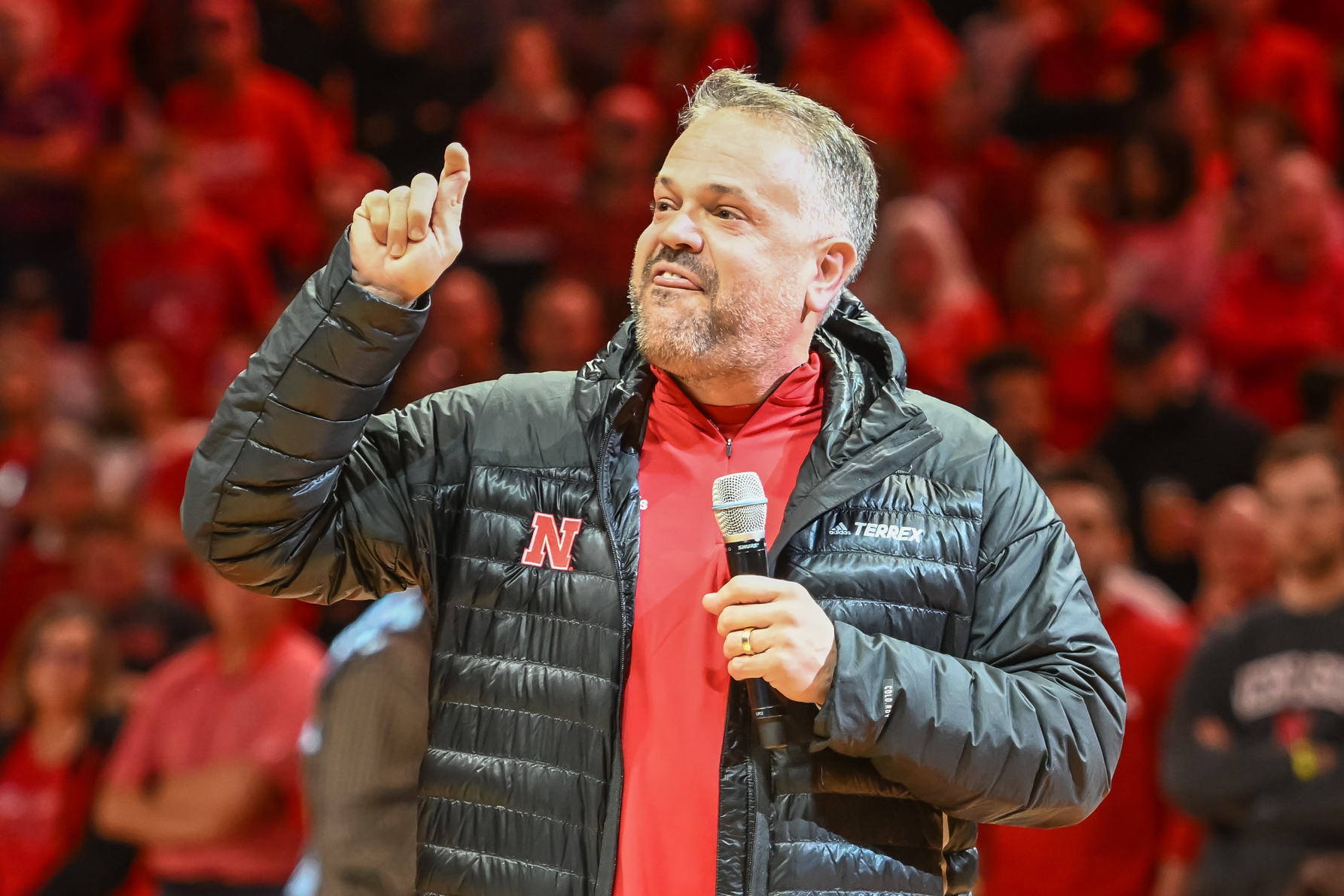 Nebraska football needed some positive recruiting momentum and got some with a commitment from Ashton Murphy on Monday.
Perception is reality when it comes to recruiting and after a week or so of less-than-ideal news, Nebraska football got things going in the right direction again with a big commitment on Monday night.
Three-star lineman Ashton Murphy, who could play either side of the ball down the road for the Huskers, took an unofficial visit and afterward, he decided to pull the trigger on a commitment.
Had another amazing visit at UNL today. I really like how the Coaches & Staff make me feel at home. Rightfully so because it is home! Comitted!!?☠️

#GBR #24Ours #Huskers@CoachMattRhule @Coach_Knighton @Omeezi_ @HuskerFBNation @ElkhornSouthFB @HuskerCoachTW @ESStormFootball pic.twitter.com/IRQrLHyAvo

— Ashton Murphy (@AshtonMurphy24) April 12, 2023
Murphy is the third pledge in the 2024 recruiting class for Nebraska football. He's ranked fifth in the state in the 2024 class according to the 247 Sports composite rankings and here are three thoughts on what it means for the Huskers.
A nice recruiting win
After watching a number of key targets commit to other programs over the last week, Matt Rhule and company got back on the horse Monday night with an important in-state commitment.
The Huskers have seen a couple of in-state recruits trending with crystal ball projections to programs out of state. That caused some concern about other key targets in the 2024 class, Murphy among them.
Iowa State, Colorado, and others were making a push for the 6-foot-5, 240-pounder from Elkhorn South. He only had three power-5 offers but is 616th overall and 49th among offensive tackles.
Most importantly, the commitment added some much-needed momentum for Nebraska football.
The position is still a question mark
Murphy is listed by 247 Sports as an offensive tackle. However, Nebraska football has been recruiting him on the other side of the ball. He told Husker 247 on Monday after his commitment that he spent most of the practice observing Terrance Knighton and the defensive lineman.
"They see me as a D-lineman right now," Murphy told Husker 247. "The first time they told me, it was a little bit of both and they wanted to see how I develop more — that's what it was. If I went there and developed into an offensive lineman, they'd move me to offense. I don't really have a preference. I really love both sides of the ball."
Murphy also sang the praises of Knighton who was key in winning this recruitment.
"We had some really good conversations about football and how he got to be at Nebraska. He's done it (in the NFL) and knows what he's talking about. It really shows how much he loves the game."
We know that Murphy is a strong kid. He's 6-foot-5 and is aiming to throw the shot put 60 feet this year. He already hit 55 feet as a sophomore. I love big dudes that are athletic. I wouldn't be shocked if offensive tackle was his best spot down the road, but tall, strong guys can make great five techniques too.
Who's next?
It seems to me that there are three candidates to commit in the coming weeks. I still think the Huskers are in a strong position with three-star tight end Ian Flynt. He was back on campus in March and has visited Lincoln twice during this calendar year.
Flynt is from Texas but has ties to Nebraska and I would have thought the Huskers would try to close on his recent visit. We'll see where things go, but Flynt is a name I've been watching in terms of commitments.
Another name to know is Mario Buford. His older brother is on the team and after taking a visit last month, he's received multiple crystal ball projections to wind up with the Huskers. He's a four-star prospect and one of the top defensive targets on the board.
Lastly, Caleb Benning could be another in-state recruit to watch. Nebraska football is trailing with Dae'Vonn Hall and Isaiah McMorris. Daniel Kaelin has committed to Missouri and Carter Nelson, the top recruit in the state, has been touring SEC schools, so it's hard to know if Nebraska can land him or turn around the others.
Yet, the Huskers should have a solid shot with Caleb Benning. He's a Nebraska football legacy and has visited five times including on March 25th. He has also visited Iowa State and Minnesota this spring. Kansas State also jumped in the mix with an offer and Iowa has offered too.
Benning is 6-foot, 185 pounds, and is ranked 734th overall in the 2024 class via the 247 Sports composite rankings. The Omaha Westside product is also the seventh-best player in the state of Nebraska.
A commitment from him would be huge and it will be interesting to see if the Huskers can add to the 2024 class in the coming weeks, especially with another big visit weekend planned for the spring game.
For More Nebraska content, follow us on Twitter, like our Facebook Page, and Subscribe to the Husker Big Red YouTube Channel. You can also find out podcast on Apple or Spotify.