Nebraska Football: Zavier Betts impressing coaches with work ethic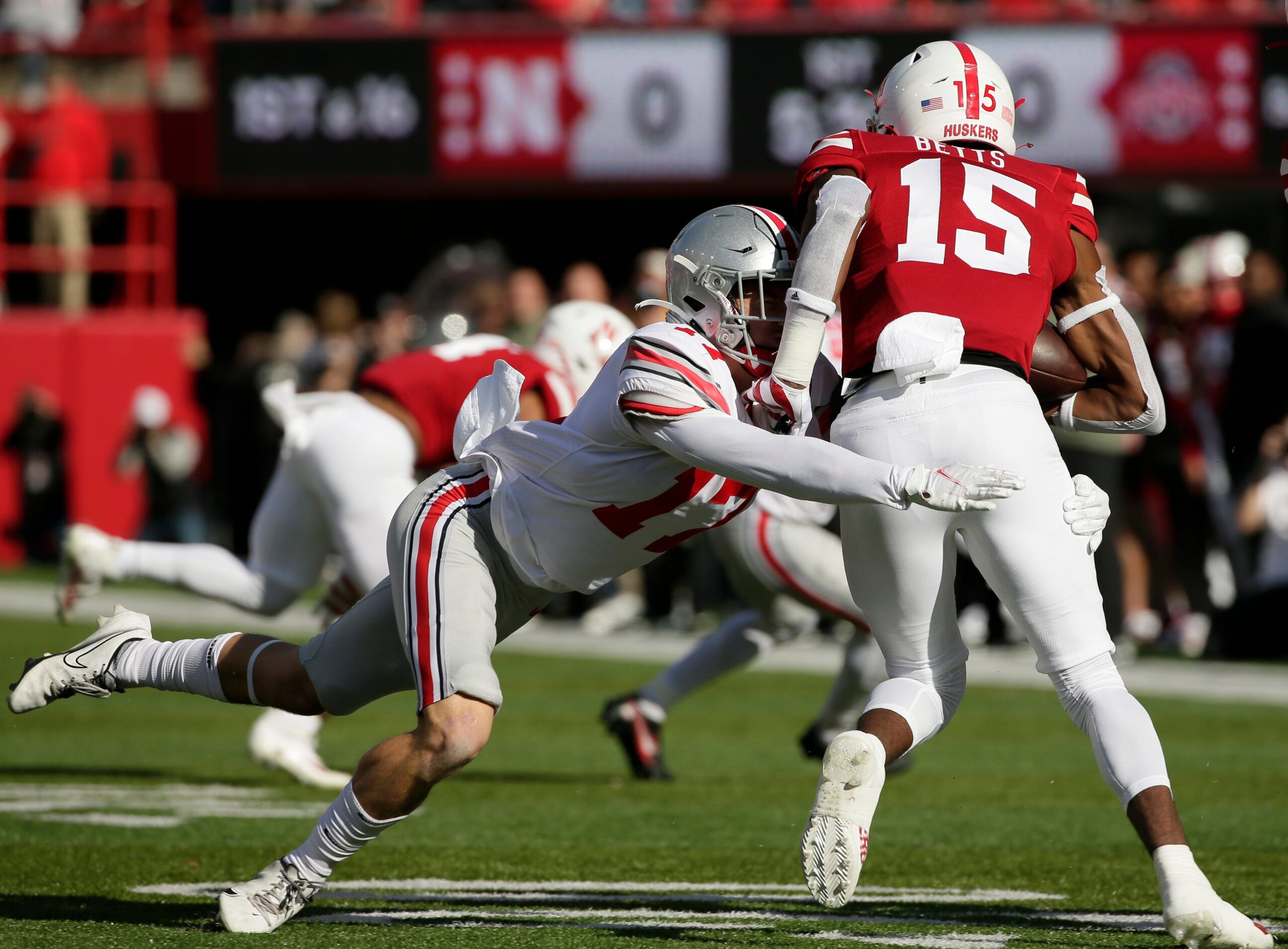 Nebraska football has a full wide receiver room, and one of those wide receivers includes Zavier Betts.
Betts was a star freshman for Nebraska in 2020, and really seemed like he was going to be a key part of the wide receiver room. He caught 12 passes for 131 yards his freshman year, and 20 passes for 286 yards and a touchdown in his sophomore season in 2021.
From there, he had off-the-field troubles. He entered the transfer portal on January 3, but got things sorted out and rejoined the team on January 18. He was known for his explosiveness and speed during his time at Nebraska, and one of the things to look for next season will be to see if he still has both qualities.
Betts making strides for Nebraska Football
As of right now, wide receivers coach Garret McGuire is impressed with the receiver's progress, as transcribed by Michael Bruntz of Husker247.
— McGuire said Zavier Betts is "competing his tail off. Very proud of the progress he's made on and off the field." 
This is certainly good to hear, given that Betts has a ton of potential. He looked to be on his road to potential stardom for Nebraska football when he first got here.
There was a quick video clip of him on Tuesday, as he was doing some cone drills. It appears he still has the quick feet that made him such a valued player and recruit during his time here. Although this offense is reportedly going to be a bit more physical, speed will undoubtedly still be a key part of this offense. Many offenses under Matt Rhule have been fast.
Victor Jones and Zavier Betts hitting the drill as Garret McGuire wants. pic.twitter.com/XVdNq9AqhB

— Brian Christopherson (@Husker247BC) April 11, 2023
Of course, we'll have to wait and see how things play out when the season begins. Nevertheless, it's clear Betts is making a strong impression in the spring. This is where all the work starts, and it appears that the wide receiver is putting the effort and to become a valuable part of the program.