Eemeli Yalaho would be an ideal fit for Nebraska Basketball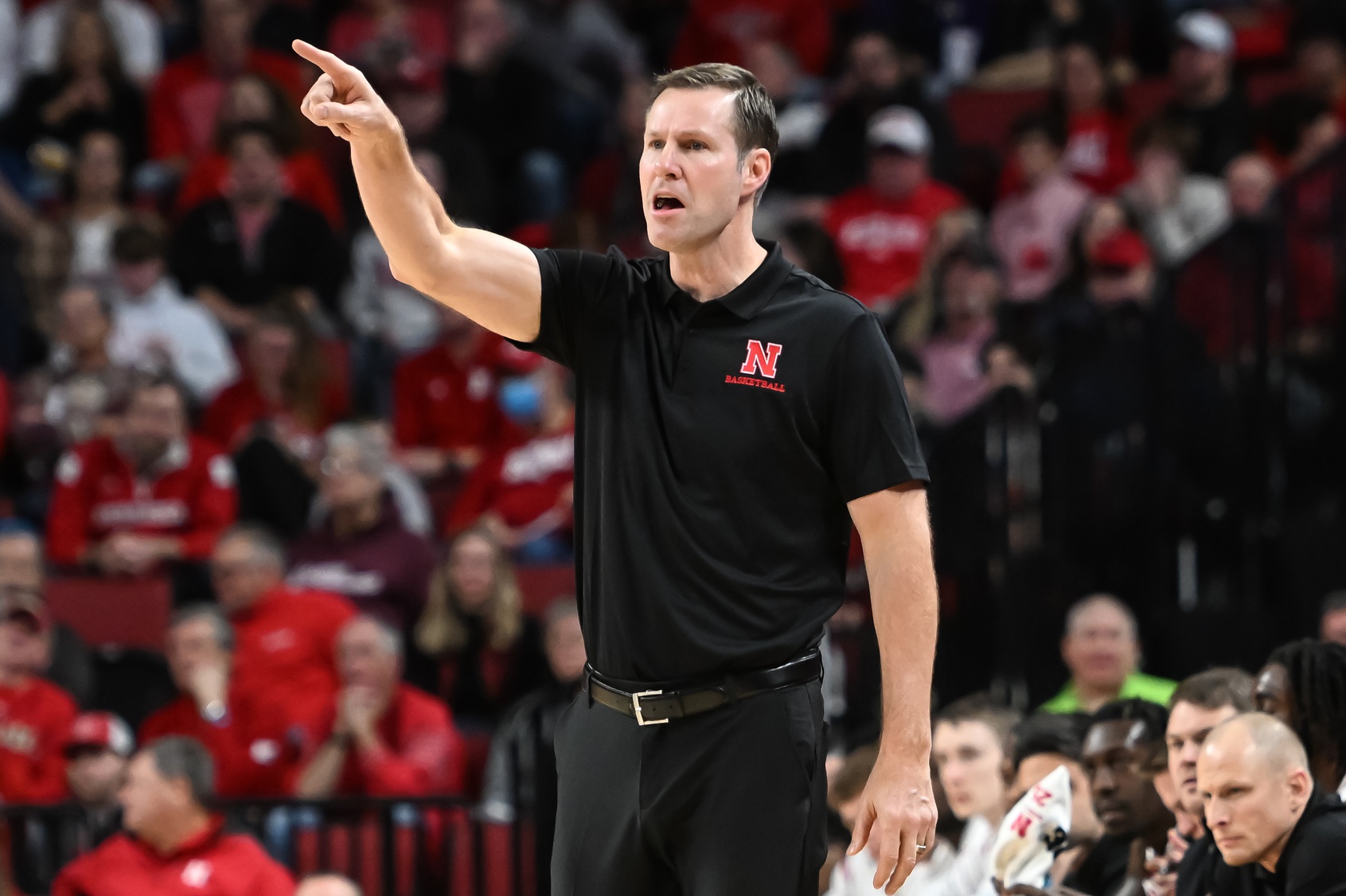 Eemeli Yalaho is part of the 2023 class and if Nebraska basketball was able to land his commitment it would be a great addition long term.
You have to give Nebraska basketball head coach Fred Hoiberg a lot of credit for how he re-tooled the Huskers roster so far this offseason.
We are still awaiting to hear from Keisei Tominaga, but after he wasn't invited to the NBA Draft combine or the G-League camp, it's not likely that he will get selected. He's probably not even viewed by scouts as a top-100 prospect.
Tominaga can dramatically improve his stock with another season, and even if he stayed with the pro option, I'm sure he would be signed by a G-League team or even an NBA team looking to sign someone to a two-way contract.
Yet, hopefully, the path for next season is Nebraska basketball. And on that note, the Huskers could be adding another piece for next season, via the 2023 class as they are hosting Eemeli Yalaho for an official visit this weekend.
As #Nebrasketball looks to fill out next season's roster, it hosted another official visitor on Friday in 2023 Finnish forward Eemeli Yalaho @eemeliyalahohttps://t.co/OYsE8rPpAb

— Robin Washut (@RobinWashut) May 13, 2023
The 6-foot-8 forward is from Finland and played on the Finland national team at the FIBA B Division Tournament last summer, making a good impression on scouts.
Yalaho averaged 8.4 points and 4.1 rebounds, as well as more than two assists in the series, and then joined the Western Reserve program, spending the last season playing in Ohio.
The three-star prospect in the 2023 class according to the On3.com rankings but is unranked in the 247 Sports composite rankings. However, he's gotten offers from Providence, Georgetown, and Texas Tech. He's also visiting the Red Raiders next.
Yalaho would be a great piece for Nebraska basketball
The Huskers have two scholarships available even if there probably isn't a ton of room for minutes next season. Yalaho could have a shot to play some at the 3/4 spot. But his long-term development is probably the best thing.
Yalaho looks like a guy that could eventually start for Nebraska. Hoiberg is likely selling his NBA history as well.  Yalaho did shoot 37 percent from deep in the first division in Finland in 2021-22 and would be a great fit for the system Nebraska uses.
Nebraska likes to run a lot of ball screens and it would be great to have another pick-and-pop option. He's also a guy that could play the 3/4 sort of like Juwan Gary. The Huskers could use more depth at that position next season and Yalaho would add even more depth to the frontcourt, as well as another shooter.
Essentially, he would take the spot vacated by Wilhelm Breidenbach and if the Huskers were able to get his commitment, I'd be all for it.
For More Nebraska content, follow us on Twitter, like our Facebook Page, and Subscribe to the Husker Big Red YouTube Channel. You can also find our podcast on Apple or Spotify. 
Nebraska Basketball has positive update on Juwan Gary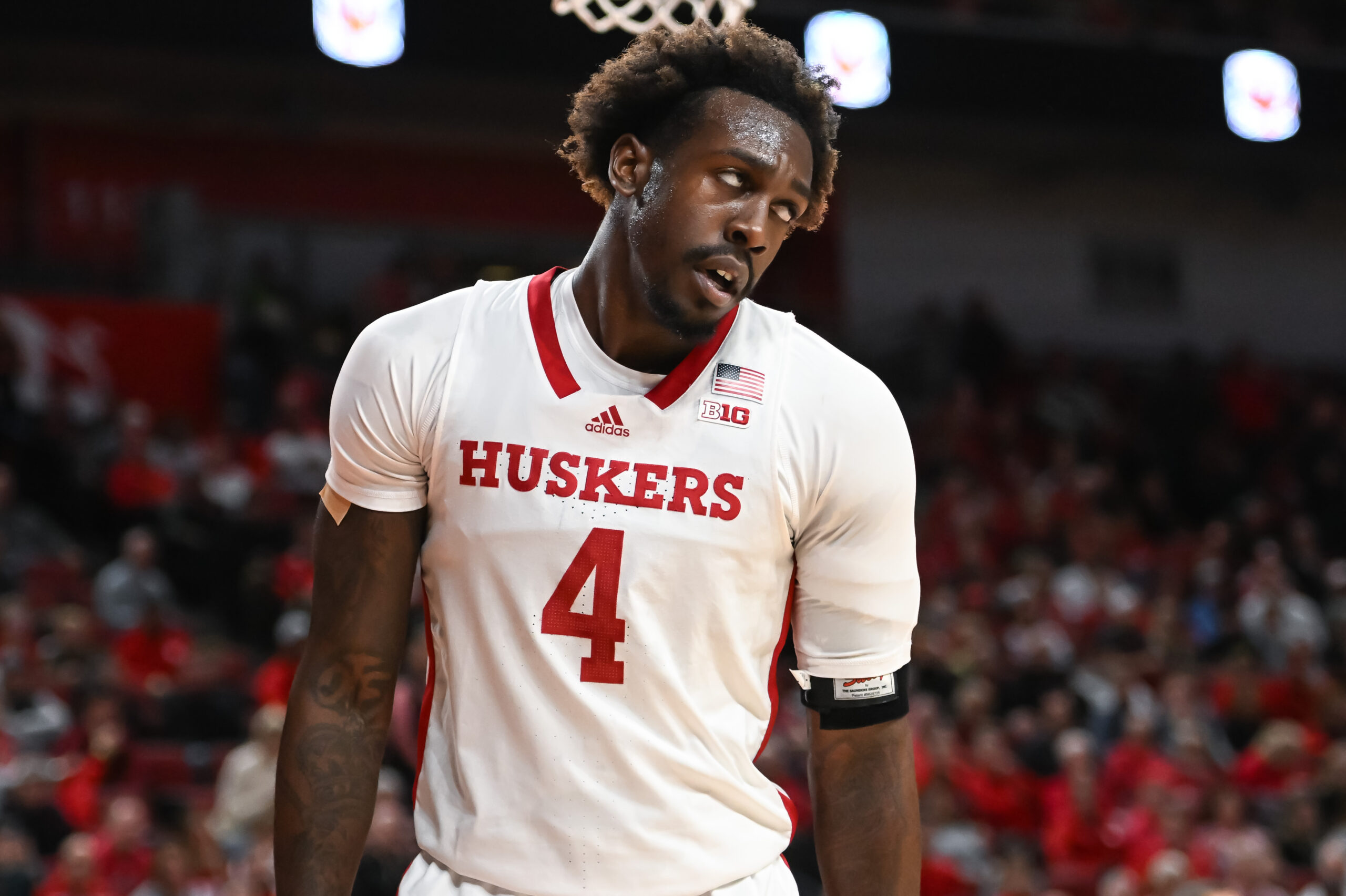 Nebraska basketball coach Fred Hoiberg met with the media on Friday. He issued injury updates to several members of the basketball team, including power forward Juwan Gary.
Gary averaged 9.5 points and 6.5 rebounds for Nebraska basketball last season. He started the first 17 games of the season. He was ruled out for the year and mid-January. Gary underwent shoulder surgery shortly thereafter, and now appears to be at full strength, according to Hoiberg.
This is certainly big news, as he was playing at positive level  before his injury. His athleticism was on full display, and he offered solid play defensively. Perhaps the biggest thing that Nebraska basketball missed following his injury was his rebounding ability. He had 11 rebounds at Kansas State in December which was a season-high for him. He had at least six rebounds in the final five games he appeared in.
It also sounds like he is working on other aspects of his game, as noted in a report by Brian Christopherson of Husker247. 
He's going to be on the court on Monday, in fact. "Not full. He will not be cleared for contact for probably at least another month, but he's doing pretty much everything," Hoiberg said.

While recovering from his shoulder surgery, he worked a lot on one-handed shooting and addressing his balance in his jumper that Hoiberg thinks will make him more consistent as a shooter.
Gary working to be well-rounded for Nebraska Basketball
Working on the midrange game is definitely important for Gary. Nebraska basketball already has a perimeter shooter in Keisei Tominaga. Having a refined mid-range type of player will be important for the balance of the program. With the attention that Tominaga is going to require defensively, having a player like Gary with a refined jumper and mid-range game will be difficult for the opposition to stop. Adding that on top of his athleticism will undoubtedly make him more of a complete player.
In any event, it sounds like Nebraska basketball is one step closer to having a full-strength roster. Not only will they be full strength, but they will be veteran-laden. The experience will certainly help, especially as the huskers will try to navigate the Big 10 schedule in the second part of the year.
in what is a must-win season, another piece of the puzzle is one step closer to returning.
3 thoughts on Keisei Tominaga's return to Nebraska Basketball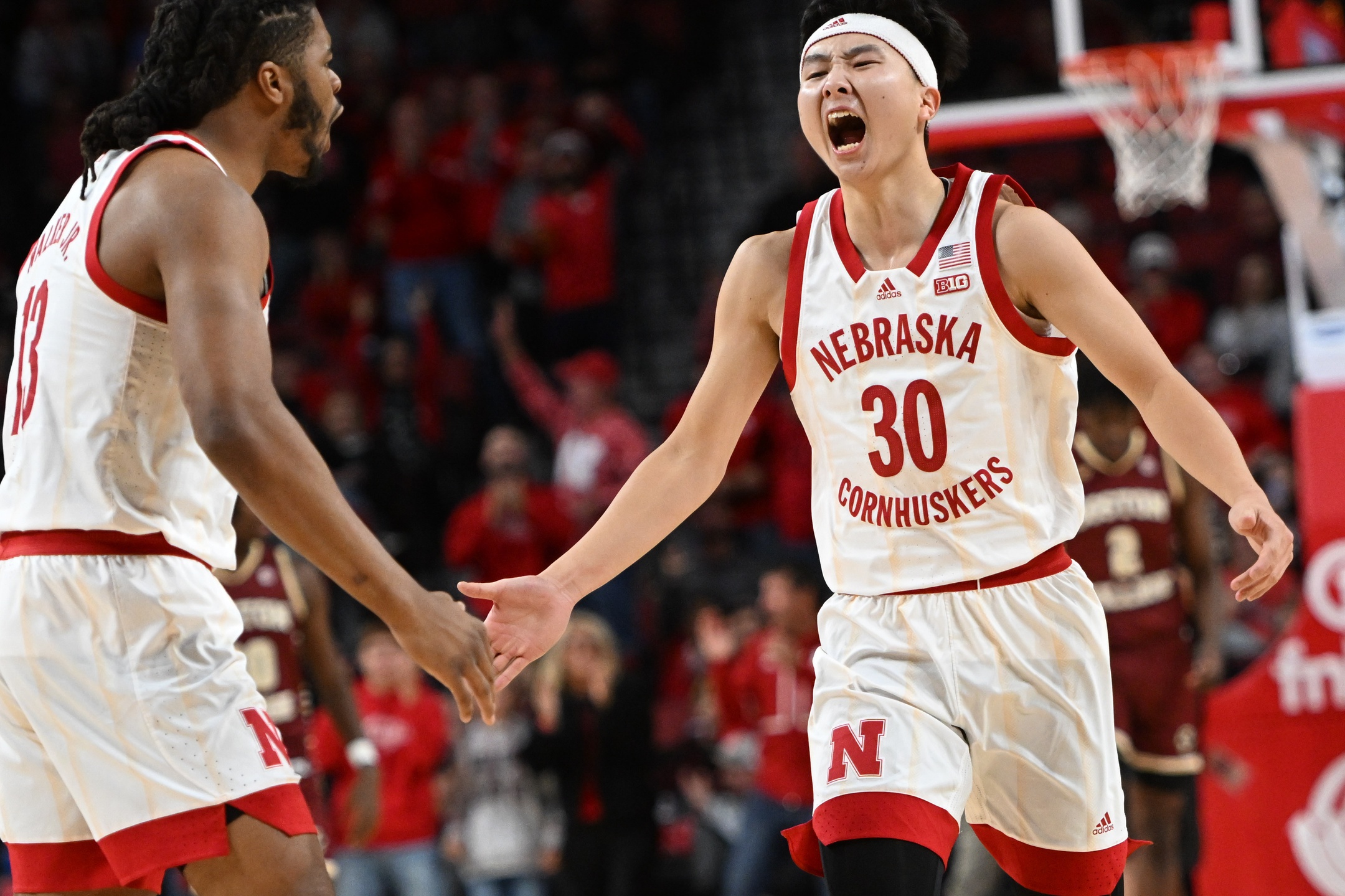 The return of Keisei Tominaga to Nebraska basketball for the 2023-24 season is massive and here are three thoughts on what it means for the Huskers.
I've said it before and I'll say it again: Keisei Tominaga declaring for the NBA draft was a great move. Every player with NBA aspirations should do it. But his return to Nebraska basketball which was announced on Wednesday night is enormous for Fred Hoiberg and the Huskers.
It's hard to put into words how devastating a loss it would have been for Nebraska basketball, and frankly, for the fans.
— 富永 啓生/ keisei tominaga (@KeiseiTominaga) June 1, 2023
The way that Keisei captured the imagination of Nebraska fans down the stretch — it was special and it hasn't happened in a long time.
There were questions about him returning home to Japan to play, where I'm sure he could get a sizeable contract. Tominaga will play for Japan in the fall too, so he's becoming a national figure.
However, he said in an interview with the Indiana Pacers media that his dream was to play in the NBA. Nebraska basketball is the best place for him to realize that dream and so for Tominaga and the Huskers, it was a win-win.
Here are three thoughts on what it means for the 2023-24 Nebraska basketball season.
Keisei Tominaga fever
This season is going to be insanely fun. Tominaga has a chance to become a Nebraska basketball legend. After becoming a starter last season, he averaged 17.4 points per game and 2.7 3-point makes. Tominaga was one of the best offensive players in the Big Ten down the stretch.
Can he replicate that for an entire season? I don't see why not. He averaged over 13 points per game last season for the Huskers and shot 40 percent from beyond the arc. That will be hard to maintain because I expect his volume to go up.
However, he showed last season, he's more than just a shooter. Keisei made more 2-pointers last season than 3-pointers. He needs to keep adding to his offensive arsenal but that's what this offseason will be about.
Fred Hoiberg has talked about how he's transformed his body and he looked fit in his workout with Indiana. I also can't wait to see what he's going to do next season, as I expect him to be even better.
I just know we are in store for what should be one of the most enjoyable seasons in Nebraska basketball history, thanks to Keisei Tominaga who electrified the Vault last season and should do that even more in 2023-24.
Nebraska baskeball is an offseason winner
The Huskers already have one of the top transfer portal classes and when you calculate the return of Keisei Tominaga, Nebraska baskeball has to be one of the offseason winners in college basketball.
Obviously, Nebraska isn't a team you think about in terms of college basketball much. But Fred Hoiberg is building something. It took longer than expected but last year was just the start.
Adding Rienk Mast, Brice Williams, Josiah Allick, and Ahron Ulis was huge for Nebraska. Ulis was Iowa's starting point guard and filled an important need. He's also got more offensive potential and if Fred can help him reach it, his addition will be viewed even more favorably.
Ulis is a solid point guard though. He can run the offense and his playmaking will be improved at Nebraska. Mast and Allick can help fill the void down low left by Derrick Walker. Both are exceptional in the post. Mast is a stellar 3-point shooter too and is deadly in the ball-screen game.
Imagine Mast running a two-man game (ball screens) with Tominaga. Fred is going to T that up a bunch this year and that's another area where Keisei will be counted on to do more — playmaking. He averaged 0.7 assists last season and that number needs to be at least double.
Williams is one of the most underrated additions in the entire transfer portal and with all those pieces, Hoiberg can put out some really interesting lineups.
Most importantly, Fred did a great job of filling the needs with really solid players — three averaged double figures previously in their college career — and getting Keisei back is the cherry on top.
It's postseason or bust for Nebraska basketball
This team has enough talent to make the NCAA tournament. I don't think that's a super bold statement. Tominaga has All-Big Ten potential and even with two open scholarships, I love this roster.
Jamaques Lawrence is ready to take a leap too as a sophomore and as long as Juwan Gary can find his old form once he returns from injury, this should be a really solid rotation.
Sure, Nebraska could use more depth on the wing. Yet, even Ramel Lloyd could prove to be an answer to that question. He could also add more depth to the backcourt, depending on how Hoiberg wants to use him.
The starting lineup should feature Ulis, Tominaga, and Mast. Beyond that, it just depends. Allick could start, and so could Williams, Lawrence, and Gary. CJ. Wilcher is another solid depth piece. Blaise Keita too. He adds some rim protection. I also like what Sam Hoiberg can bring and wouldn't be shocked if he was put on a scholarship.
Frankly, if the Huskers haven't added anyone else, Hoiberg deserves a scholarship. He proved last year that he wasn't playing just because of his last name.
Last season, Nebraska was probably a win away from the NIT and that was after a horrific start in the Big Ten and a slew of injuries. If the team can stay healthy, a winning season and the NIT is a minimum expectation.
Reaching the NCAA tournament is realistic (so is 20 wins) and all I know is that I'm as excited about this season as I've been about a Nebraska basketball team in a very long time.
For More Nebraska content, follow us on Twitter, like our Facebook Page, and Subscribe to the Husker Big Red YouTube Channel. You can also find our podcast on Apple or Spotify. 
Nebraska Basketball: Keisei Tominaga returns as offseason rolls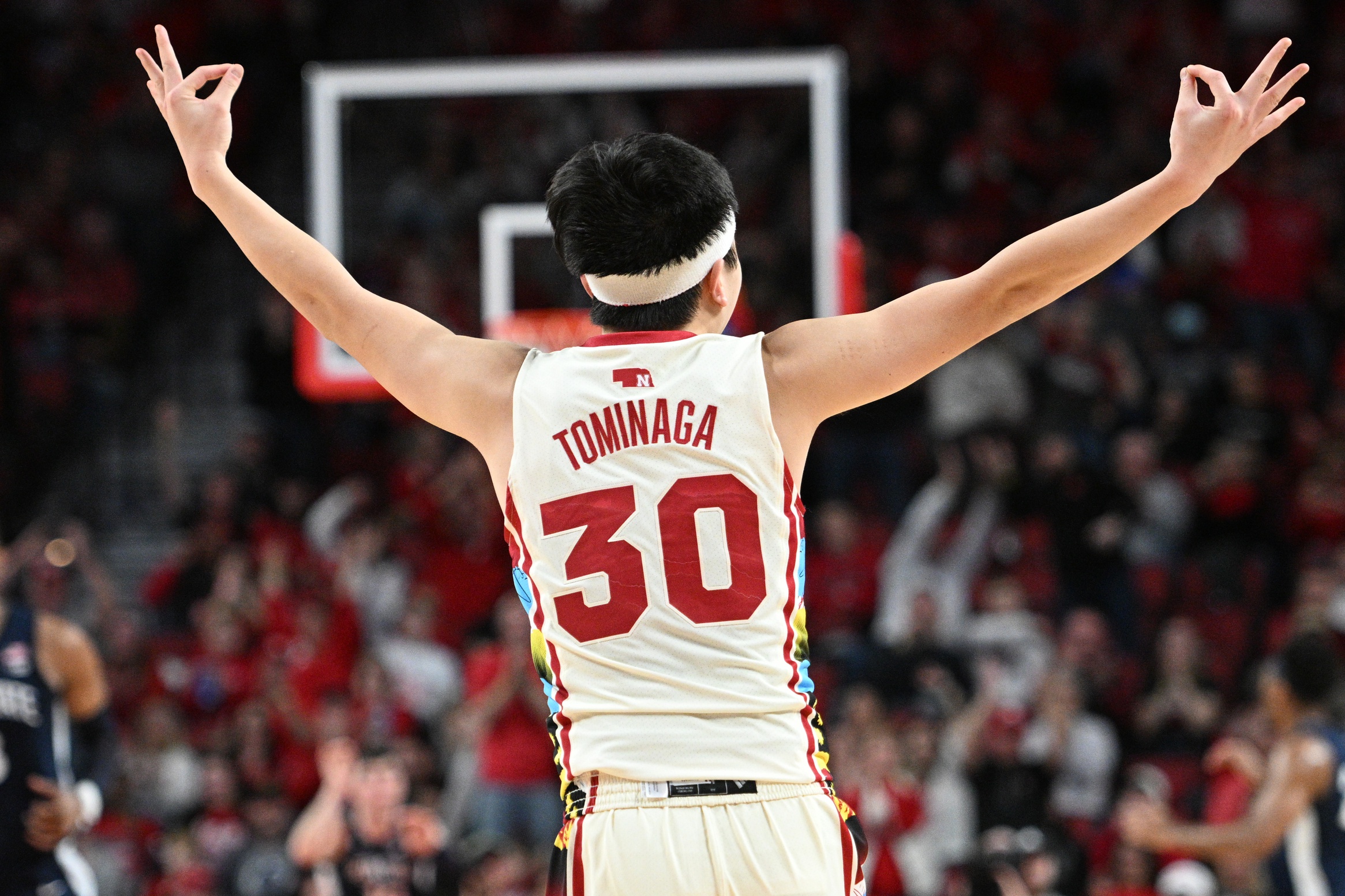 Massive news came out on the Nebraska basketball front Wednesday, as Nebraska basketball star Keisei Tominaga announced he would be returning the program for his senior season.
Tominaga was an electric shooter for the Nebraska basketball program last year. He played in 30 games, and started all 14 of them at guard. He really was a key cog in the Nebraska basketball offense. The guard averaged 13.1 points per contest, and shot 50% from the field. He was able to make his mark from three-point range, shooting 40% from beyond the arc.
He emerged more so later in the season, as he was able to get a ton of playing time late in the year. The month of February was particularly kind to him, as he had six 20-point games. He was able to find his shooting stroke, and he shot with confidence. It's also worth noting that he was able to really do it efficiently, as he had over a 50% field goal percentage in nine of Nebraska's final 10 regular-season games.
— 富永 啓生/ keisei tominaga (@KeiseiTominaga) June 1, 2023
What does this mean for Nebraska Basketball?
This is good news for Nebraska on multiple levels. Tominaga did a good job of getting high-percentage looks, and getting his own shot. He did very well coming off screens, and creating looks for himself. His ability to attract defensive attention often opened up lanes and good looks for his teammates. Tominaga was often automatic from behind the arc, and he gave Nebraska basketball perimeter weapon that they had been missing for years.
This news is just another big win in what has been a tremendous off-season for Nebraska. The Huskers were able to get several players from the transfer portal with Josiah Allick and Brice Williams being two of the bigger names out of the transfer portal class. The transfers all have the ability to create their own offense. Now with Tominaga back, that should be able to help the rest the program play to their strengths.
It's been a very successful off-season for Nebraska basketball. Now, Fred Hoiberg has to put all the pieces together, and a season in which wins are going to be required.