3 thoughts on Josiah Allick's commitment to Nebraska Basketball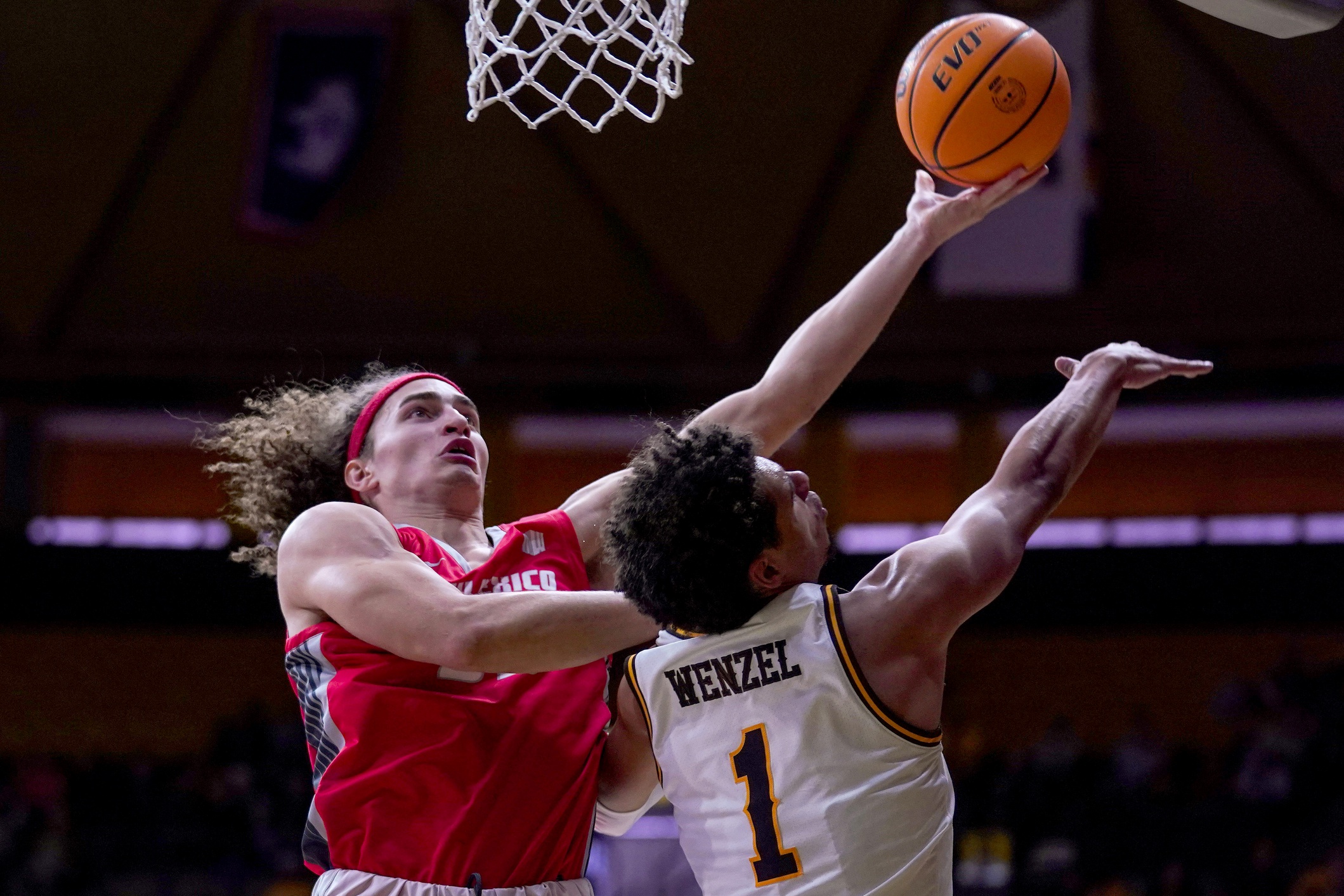 Nebraska basketball landed the commitment of transfer Josiah Allick on Tuesday and here are three thoughts for the Huskers.
For the second time in as many days, Nebraska basketball has landed a potential starter in the transfer portal as the Huskers picked up the commitment of Josiah Allick.
The Lincoln native was one of a number of former in-state prospects to be offered by Fred Hoiberg and the Huskers during this transfer portal window, but he's the only one returning home.
It's a big get for Nebraska basketball though. The Huskers needed more depth, especially in the frontcourt and Allick is a guy that will fit really well in the Big Ten. Here are three thoughts on his addition to Nebraska basketball for the 2023-24 season.
Allick is elite around the basket
One great thing about Derrick Walker was his ability to score in the post. Rienk Mast will help replace some of that production but Allick gives Nebraska basketball another really good option.
Allick has made better than 60 percent of his 2-point field goals in three of his four college seasons and last season, with New Mexico, he was lights out at 64.6. percent on his way to averaging 8.4 points and 7.3 rebounds.
The 6-foot-8 forward doesn't shoot 3s very often and is just OK at the free-throw line shooting 66 percent. Yet, his ability to score inside is the biggest reason for his addition to this roster. It gives Hoiberg another guy he can play through on the low block and another potential option for the starting lineup.
Fred Hoiberg, Nebraska basketball have more options
I've wanted Allick since he entered the transfer portal and am stoked Nebraska basketball was able to land him. You need low-post scoring and rebounding in the Big Ten. Allick will provide it. He will also make it so the Huskers don't need to rely as much on Wilhelm Briedenbach next season.
Blaise Keita will still have a bigger role and hopefully, he can establish himself as a rim protector for the Huskers because that's still a concern, as it was last season.
But in terms of lineup combinations, this addition takes some pressure off of Juwan Gary. If Gary isn't 100 percent to start the season, Nebraska doesn't need to rush him back. Brice Williams could start at the three, with Mast at the five and Allick at the four.
The starting backcourt is likely going to be Ahron Ulis, a point guard transfer Nebraska added from Iowa this week, and Keisei Tominaga assuming he returns. If not, Jamarques Lawrence would likely take the spot.
Either way, the rotation is looking much deeper. There is still a need for a wing who can shoot, but for the most part, this is a pretty solid roster and at the very least, I don't see much dropoff from last season.
What's still needed
There is a lot of talent still left in the transfer portal and frankly, the 2023 recruiting class has a bunch of players have been released out of their letters of intent this spring.
Brady Dunlap was one of those. The four-star wing had Nebraska in his top four, but he committed to St. John's on Tuesday, taking another player off the board for the Huskers.
Ramel Lloyd, the No. 111 overall prospect in the 2022 class, didn't play at all last season for Nebraska, but he'll have a role this year and the 6-foot-6 guard shouldn't be forgotten. Eli Rice will also join the team as part of the 2023 class, following a prep year at IMG Academy.
Those guys could help on the wing, especially Lloyd. Another proven player in the portal would be nice, especially someone who could be a defensive stopper at the 2/3. Yet, those players aren't easy to find. More names are still popping into the transfer portal, but whether it's a 2023 recruit or a transfer, Nebraska could use a combo wing with the ability to space the floor.
For More Nebraska content, follow us on Twitter, like our Facebook Page, and Subscribe to the Husker Big Red YouTube Channel. You can also find our podcast on Apple or Spotify.