3 thoughts on Ahron Ulis commitment to Nebraska Basketball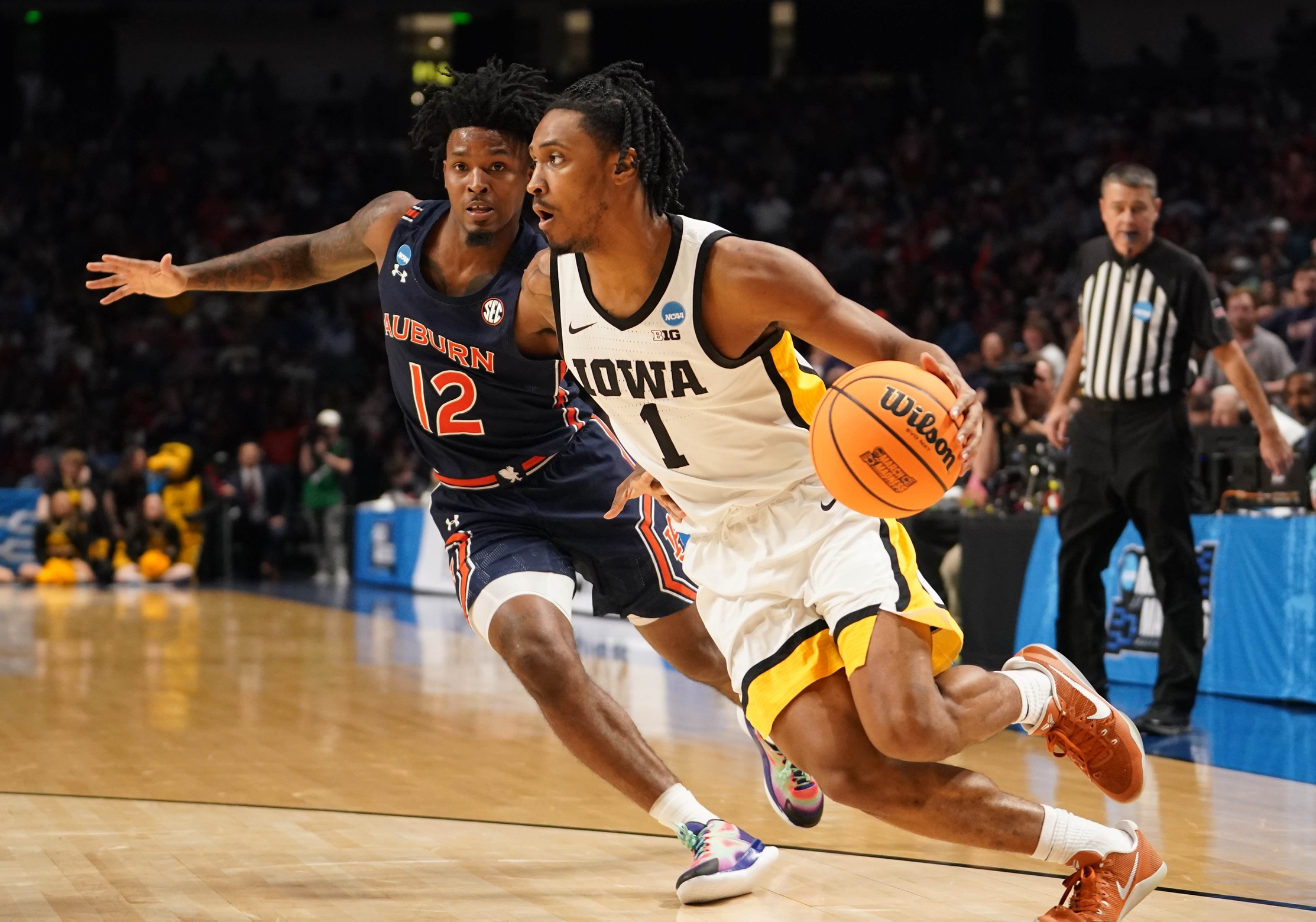 Nebraska basketball finally landed a point guard in the transfer portal as the Huskers got former Iowa transfer Ahron Ulis and here are three thoughts.
It wasn't the point guard that Nebraska basketball wanted, but the Huskers needed a lead guard and they got one on Monday with the commitment of former Iowa point guard Ahron Ulis.
Ulis entered the transfer portal after starting 27 games last season for the Hawkeyes. He averaged 22 minutes and scored 6.1 points per game, as well as dishing out 2.1 assists. Ulis isn't a dynamic scorer or an elite defender. He's a good ball-handler though, he knows how to run the point and he excels at taking care of the ball.
NEWS: Iowa transfer Ahron Ulis has committed to Nebraska, he tells @On3sports.

Story: https://t.co/EverLhZ3TV pic.twitter.com/X0IchwiI2o

— Joe Tipton (@TiptonEdits) May 1, 2023
He's a career 31-percent 3-point shooter, but has also shot 78 percent from the line for his career and last season averaged just 1.1 turnovers per game — meaning his assist-to-turnover-ratio was basically 2-to-1.
Javian McCollum and Latrell Wrightsell were both higher priorities. That's easy to see based on the order of their visits but Fred Hoiberg could have done a lot worse and here are three thoughts on the commitment of Ahron Ulis to Nebraska basketball.
Huskers needed a point guard and got one
This was the biggest need left on the board and while Nebraska had to reach a little farther down its board that it probably wanted too, but the Huskers, as I said, could have done worse.
Ulis is likely looking for a situation where he can become more a scorer. He does shoot the ball decent and his free throw percentage makes you believe he could shoot a higher percentage from deep. He's not an elite playmaker, but Fred also runs really good stuff, so maybe that need is lessened a bit.
The best thing for me is that Nebraska basketball won't be forced into using Jamarques Lawrence as a point guard, which isn't his natural position. If Ulis can just do what he did for Iowa, in a larger role but with similar efficiency, this will be a solid addition.
Nebraska basketball still has big needs
The Huskers have two spots to fill and they really need to add a bigger guard. Hunter Sallis would have been perfect. He can play the 2/3 and would have been a defensive stopper on the wing.
Brice Williams is a solid defender. So is Juwan Gary, but Nebraska still lacks depth on the wing. If you project Ulis to start at point guard and if Keisei Tominaga is back, Keisei would have to start alongside Ulis.
That probably means that Williams is the three and Gary is the four with Rienk Mast at the five. That's not a bad lineup with Lawrence off the bench, but the Huskers could run into defensive issues if they are playing Tominaga, Ulis, and Lawrence. Lawrence is a solid defender, yet he's 6-foot-3, so bigger wings could cause problems, although there are some different alternatives.
Nebraska could really use a 6-foot-5 wing who can shoot 3-pointers. Those guys don't grow on trees but that's what is needed next.
Both sides betting on development
One reason why Nebraska basketball landed Ulis, outside of the fact that the Huskers really needed a point guard, was the development aspect. Here's what Ulis' dad said about his decision to 247 Sports:
"You got to always look at the leader," said James Ulis. "Then when I came to visit him and kind of the offense he runs, how there's plenty of lane space, right? He's got a huge track record … with point guards and not only just them having a high usage rate and putting them in position to be successful. I think you look at the results, they end up shooting better under him. And he talked about he could help Ahron's shooting and drive that, so that was a big thing.
"A more simpler thing that's obvious is they needed a point guard."
Part of this move is the idea that Fred can get more out of Ulis than Iowa did. He does shoot the ball well at the line which usually translates. Hoiberg has helped the development of Sam Griesel and also Tominaga.
There's no reason to believe he won't be able to get more out of Ulius. That has to be part of the projection for the Huskers. If that winds up happening, this will be a home run. But even if Nebraska gets the Ulis that Iowa did, it will still fill a big need for the Huskers in 2023-24.
For More Nebraska content, follow us on Twitter, like our Facebook Page, and Subscribe to the Husker Big Red YouTube Channel. You can also find our podcast on Apple or Spotify.