Keisei Tominaga declaring for NBA draft is great for Nebraska Basketball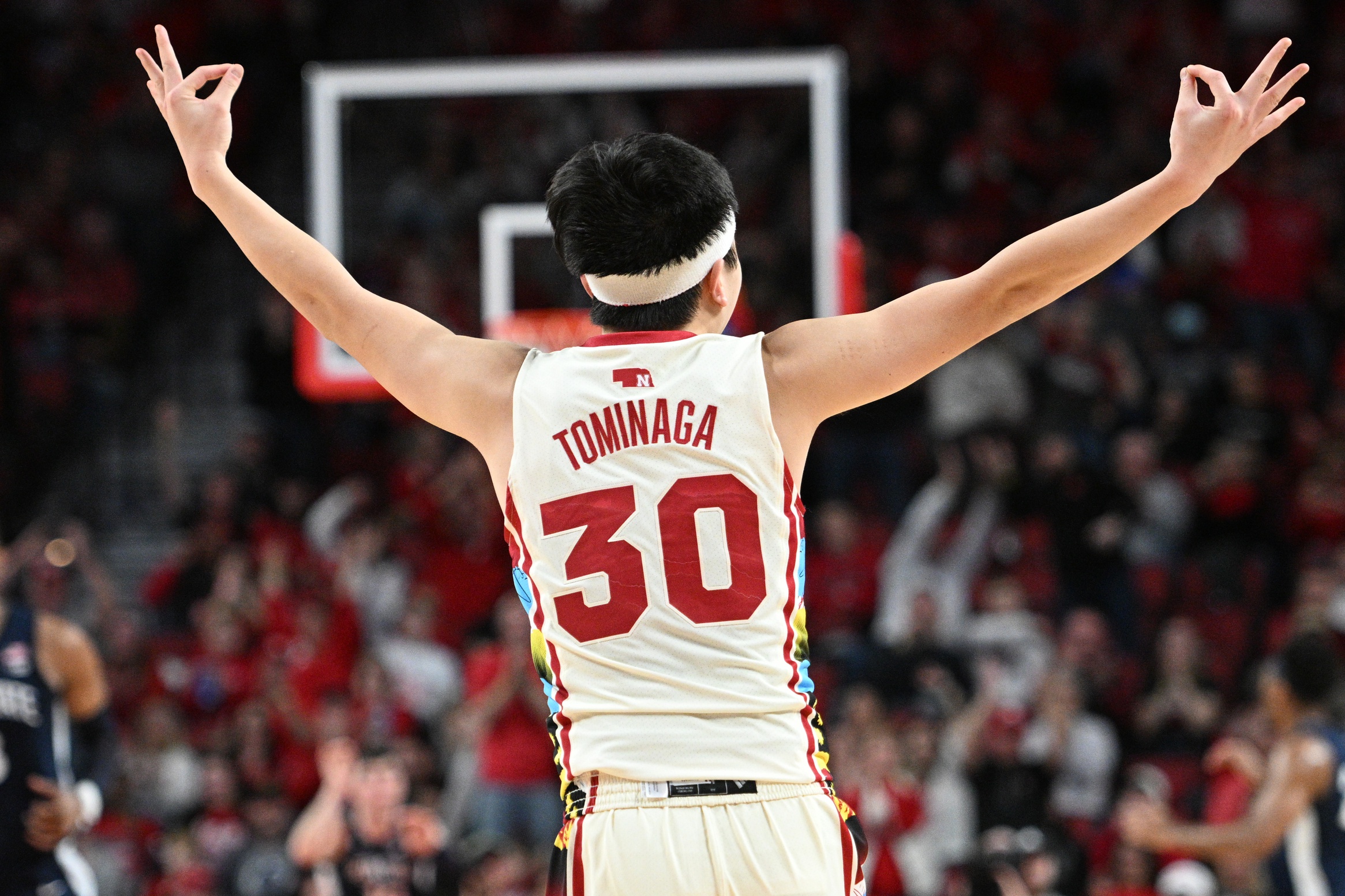 The decision by Keisei Tominaga to declare for the NBA draft is spectacular news for Nebraska basketball.
Nebraska basketball fans have been obsessing over the transfer portal. At least I have, but the most important roster domino fell on Monday night as Keisei Tominaga declared for the NBA draft.
That might seem like a bad thing for Nebraska basketball. But it's not. It's actually the best news that the Huskers could have hoped for. Essentially, it's the strongest indication yet that Tominaga will be back.
After an incredible end to last season, #Nebrasketball guard Keisei Tominaga will test the NBA Draft waters while maintaining his NCAA eligibility.

Full story: https://t.co/ExQVGR8dXu

— Robin Washut (@RobinWashut) April 25, 2023
Yes, Tominaga declared for the NBA draft, but he's maintaining his eligibility. So unless it's looking like he will be a first-round pick, I'm certain he'll go through the testing and workouts, then return to the Huskers.
As he should. With the way the rules work now, every player with realistic NBA aspirations should declare for the draft. Players get to go through the scouting process and get valuable feedback.
A smart move by Keisei Tominaga
It's really smart on the part of Tominaga. It also shows that he wants to play in the NBA instead of returning home to play in Japan which has been the biggest concern of Nebraska basketball fans this offseason.
Nebraska has reportedly been working hard to find as many NIL opportunities as possible for Tominaga, that are allowed because it has to be through passive income.
With his popularity at home, there was some concern that a big-money deal to play pro ball in Japan could entice him to leave Nebraska. I've said from the start that if he declares for the draft, it will ultimately mean that Tominaga will be a Husker in 2023-24 and that's still my belief.
In terms of next season, that's huge for Nebraska basketball. The 6-foot-2 guard averaged 13.1 points per game last season and connected on 40 percent of his 3-point attempts as a high-volume shooter. He also shot 62 percent on 2-point attempts.
However, Tominaga needs to get better as a playmaker and defender. His elite shooting gives him a real shot to play in the NBA, but another season showcasing himself at Nebraska under Fred Hoiberg is the best path forward.
So don't worry about the NBA draft announcement. Nothing is a guarantee, however, this a really good sign that Keisei is coming back and that's going to make the 2023-24 Nebraska basketball season really fun.
For More Nebraska content, follow us on Twitter, like our Facebook Page, and Subscribe to the Husker Big Red YouTube Channel. You can also find our podcast on Apple or Spotify.