Nebraska Basketball: Wilhelm Breidenbach enters transfer portal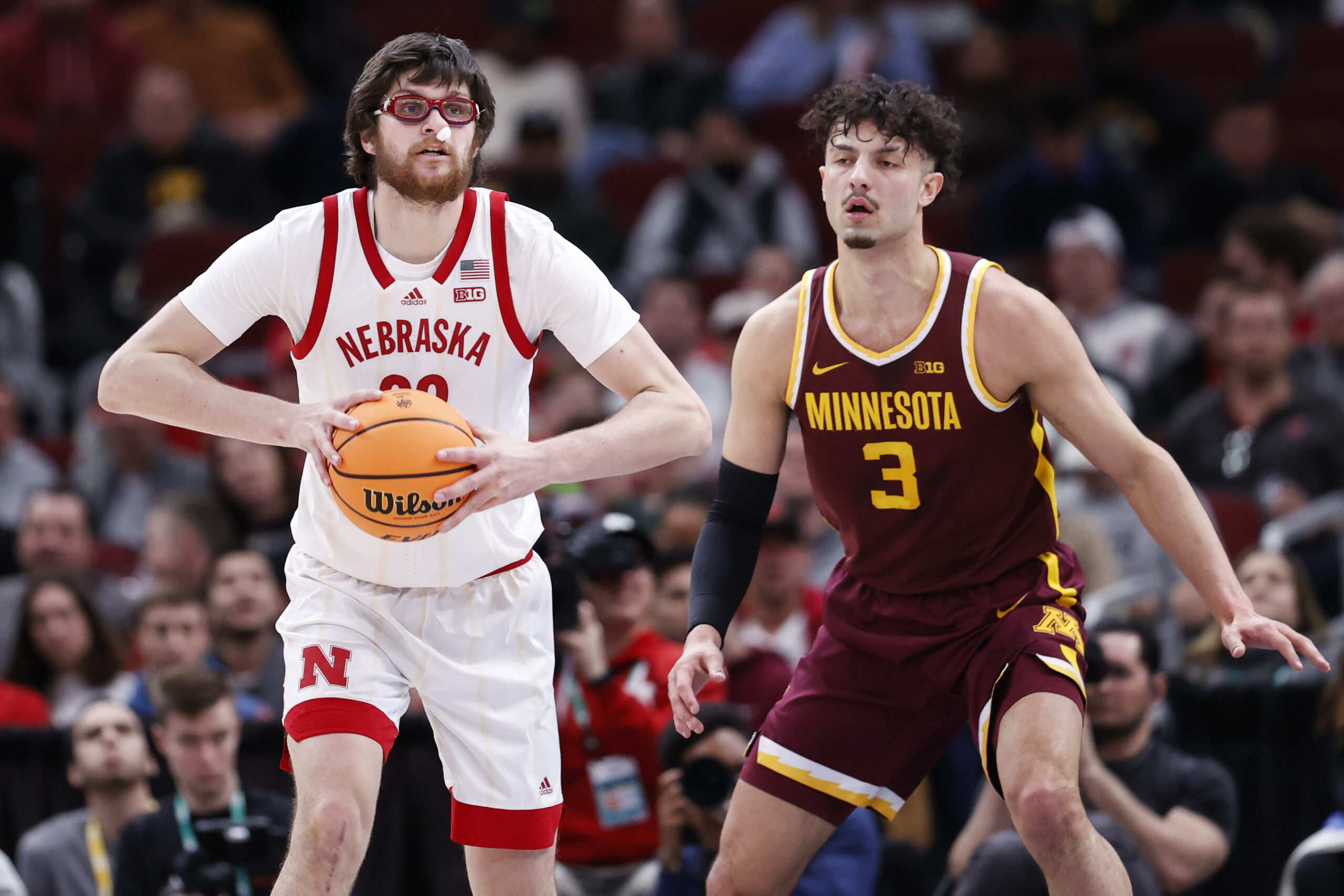 Nebraska basketball lost another player to the transfer portal on Thursday. Wilhelm Breidenbach entered the transfer portal, as an offseason of movement for Nebraska basketball continues. This was confirmed by multiple media reports.
Bridenbach was a highly-touted recruit coming into the program. He ranked as the 16th overall center in the 2021 class, and the 8th overall player in his class from the state of California per the 247Sports Composite Rankings. He announced his commitment on October 1, 2020.
Unfortunately, Breidenbach was never able to find a solid role with the Nebraska basketball program. Injuries brought him down throughout the course of his career. That certainly didn't help things. He suffered a leg injury against Michigan on December 7, 2021, and that required season-ending surgery.
2022 was a little bit better for him, as he was able to put together some consistent scoring games. He was able to score 17 points against Kansas State on December 17, and 10 points against Michigan State on January 3. Breidenbach was able to get into a bit of a group last season, but was never able to put it all together in consistent stretches.
Up-and-down tenure for Nebraska Basketball
At times, it seemed as though he didn't really know where he fit in on the floor. Measuring in at six-foot-10, 231 pounds he had the length to play inside the paint. Often times, he would try to be a shooter. This worked for him at the high school level, but it seemed like he struggled to shoot at the collegiate level. It probably would have been better for him if he established himself as a full-time post player.
Hopefully, he can find the situation that works for him. If he can continue to refine his game, he can be the player Nebraska thought he was when they recruited him.
As of right now, this just means more movement for the program. Reink Mast and Josiah Allick should be able to provide front-court help for the program.  Right now, Nebraska basketball has two scholarship spots open. It will be interesting to see what they do with those spots, as they had into a crucial 2023-24 season.
For More Nebraska content, follow us on Twitter, like our Facebook Page, and Subscribe to the Husker Big Red YouTube Channel. You can also find our podcast on Apple or Spotify.