Nebraska Football: Huskers trending for priority QB recruit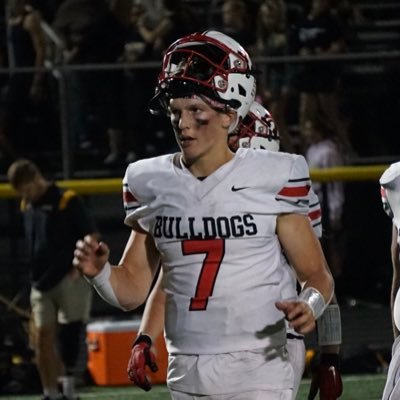 Nebraska football received a prediction in their favor on Friday. On3's Bryan Munson put in a prediction for 2025 quarterback Alex Manske.
Manske has been a target for the Huskers for quite some time. He has taken several visits to Nebraska. His last visit was an unofficial one on October 21. He has taken for other visits this calendar year, including another one during the season. He did so on September 16.
Currently, Nebraska has an 85.4% prediction percentage per the On3 prediction machine.
Junior Season Tape
1,787 pass yds
701 rush yds
29 td (3 int)
2,488 yds totalhttps://t.co/kmMKqaHa6k pic.twitter.com/iuflfOQy4o

— Alex Manske (@AlexManske4) October 30, 2023
Manske is having a nice season for AIgonia High School. The pro-style quarterback currently has 1,787 passing yards, 701 rushing yards, and 29 touchdowns on the season. He is an extremely accurate quarterback, who has the ability to get the ball down the field.
Manske is also very good at making throws on the run. He has good pocket awareness, and can sense pressure coming from different directions. This could be an important quality, as the offensive line continues to develop over the next couple seasons.
Nebraska football is preparing for the future
It's also important to note that Manske is a 2025 quarterback. This does not, in my opinion, mean that Daniel Kaelin is going elsewhere. It's important to have multiple quarterbacks in the room, particularly in terms of development. Nebraska football did not develop the quarterback room well at times under the previous staff. That needs to change.
This would be a nice for Nebraska, as this is a player they have been pursuing for quite a while. It would also give them depth in the quarterback room. Allowing Manske to develop under Kaelin is the smart way to build the quarterback room.  Time will tell if he commits to the program. However, Nebraska football appears to be in good shape.