5 predictions for Nebraska football vs. Michigan State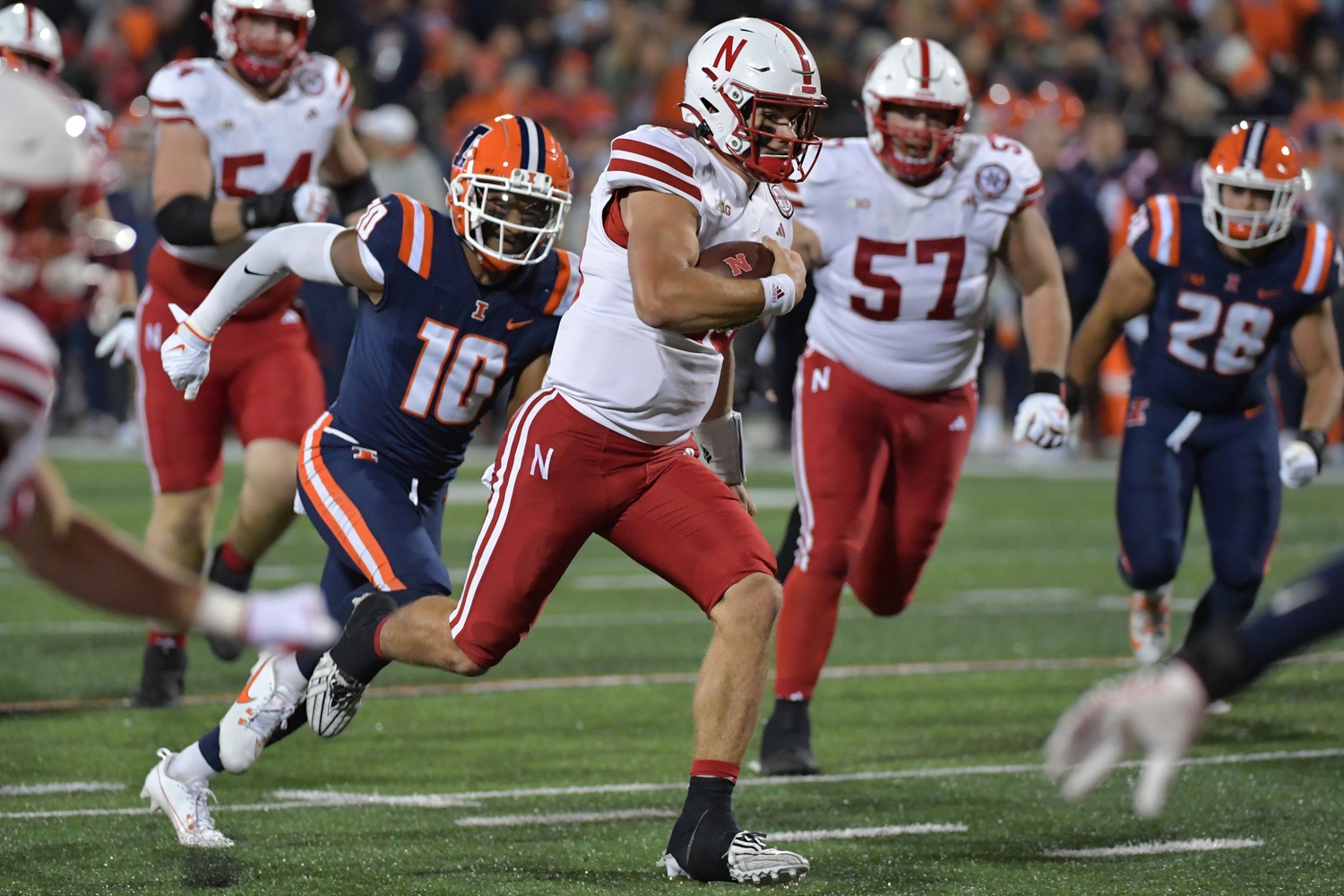 Nebraska football is aiming for bowl eligibility on Saturday and here are five predictions for the Huskers vs. Michigan State.
With each win, each game gets bigger for Nebraska football and for the first time since the second season under Scott Frost, the Huskers can become bowl-eligible with a win.
The fact that Nebraska has four shots to get the sixth win is impressive and shows how quickly Matt Rhule has started to right the ship. Nebraska is tied for first in the Big Ten West with Minnesota, Wisconsin, and Iowa.
Win on Saturday and the Huskers are looking at being tied with two of three games at home. However, the Huskers need to handle their business against the 2-6 Spartans first. Speaking of bowl games, if Michigan State wants to get to one, this is a must-win.
Remember, the Spartans also had Iowa on the ropes before the Hawkeyes rallied at home to win. If the Huskers don't play well and continue to turn the ball over, this could easily be a loss.
Here are five predictions for Nebraska football vs. Michigan State.
Fewer fumbles
I'm going to say that Nebraska football won't fumble. I'm sure there will be a fumble or two by the Huskers — they do have 24 this season in eight games — but I'm going to say they only lose one on Saturday.
For the most part, Heinrich Haarberg has done a good job of taking care of the ball as a passer. Last week was a disaster and he can't get the ball taken away twice, which happened last week.
I don't see it happening again. Fumbles do happen and if a helmet hits the ball, something there isn't that much you can do. However, the ball security will be better this week — that's my prediction (hope) at least.
Another solid game for Emmett Johnson
The redshirt freshman has had two really solid games in a row, rushing for 76 yards on 13 attempts last week, as well as 12 carries for 73 yards in the win over Northwestern.
Johnson's 28-yard touchdown run against Purdue was the dagger last week. That's two weeks in a row that he's had a run of at least 20 yards. Haarberg is going to be a focal point running the ball — but I feel like Johnson might actually get more carries (15-20) and I'm saying he hits the 70-yard mark rushing for the third straight week, even though the Spartans allow just 3.6 yards per carry.
Blackshirts get multiple takeaways
Nebraska has struggled taking care of the ball but so has Michigan State. The Spartans and Huskers are actually tied for 125th in the FBS with 2.6 turnovers per game.
The Huskers are averaging 1.3 takeaways per game but they have taken the ball away eight times over the past three weeks, which is 2.6 per game.
Michigan State has a pair of freshman quarterbacks that could be playing on Saturday either Sam Leavitt or Katin Houser. They have 110 pass attempts total in their careers as well as three touchdowns and four interceptions.
If Nebrasksa can shut down the Michigan State running game, which I believe they will, my bet is that Nebraska gets at least two takeaways at Spartan Stadium on Saturday.
Nebraska football wins the running battle
The Huskers need to win the turnover battle or at least be even on Saturday. They also need to win the rushing-yardage battle. It's been a key component of their success this season and Nebraska has out-rushed seven of eight opponents so far this season with Michigan being the only exception.
If you run for more yards, you are going to win the game most of the time. With the way Nebraska plays defense, that makes it even more of a reality.
I don't see Michigan State rushing for 100 yards, as good as Nate Carter can be. The Huskers will hem him in, while Nebraska will rush for at least 150 yards once again — they average 190 yards per game and are tied for the Big Ten lead with 4.7 yards per carry.
Special teams redemption
The last time Nebraska played at Michigan State, the Huskers lost because of a punt return late in the fourth quarter that forced overtime.
That one play summed up the Frost era more than any other. It was a total failure. This is the first trip back to East Lansing and my prediction is that Tristan Alvano makes three field goals helping the Huskers get their sixth win of the 2023 season.
Prediction: Nebraska 16, Michigan State 10 
For More Nebraska content, follow us on Twitter, like our Facebook Page, and Subscribe to the Husker Big Red YouTube Channel. You can also find our podcast on Apple or Spotify.