3 things we learned in Nebraska basketball win over Lindenwood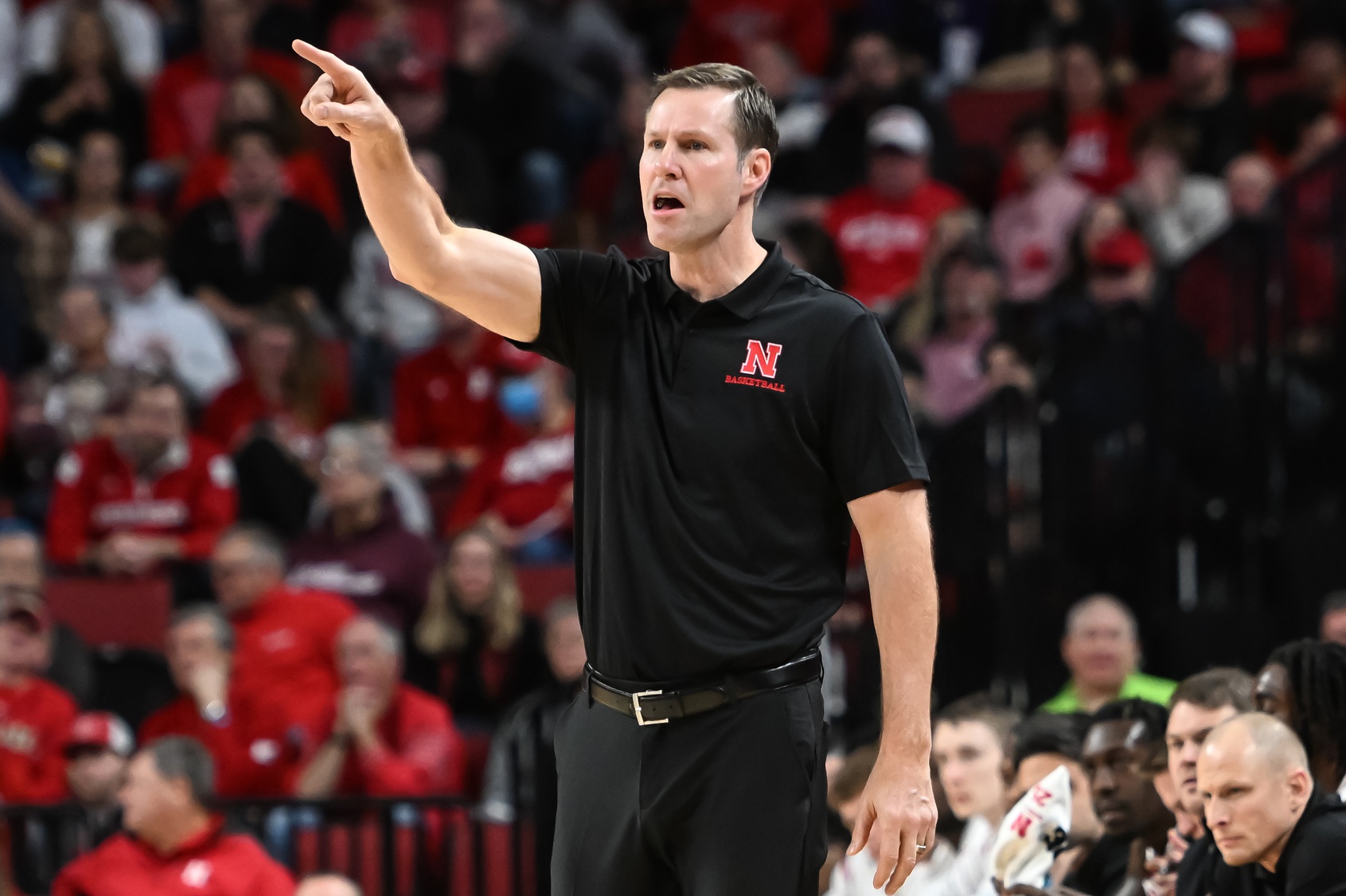 Nebraska basketball got its first win of the season on Monday night and here are three things we learned.
What could be Fred Hoiberg's best Nebraska basketball team opened its season on Monday night against Lindenwood and won with ease by a score of 84-52.
Nebraska shot 48 percent from the field while limiting the Lions to 32 percent. Lindenwood is projected to be one of the worst teams in D-1 college basketball, so let's not overreact.
But the Huskers have five guys in double figures including three transfers — Brice Williams (13), Rienk Mast (13), and Josiah Allick (11). Sam Hoiberg was the top scorer with 15 points off the bench and here are three things we learned from the Nebraska basketball win.
The Huskers dominated the 2-point battle
Fred Hoiberg's teams have always been known for their shooting, but if you want to win in the Big Ten, you have to be able to win at the rim, which is what Nebraska basketball did on Monday.
In fact, the biggest reason for victory was their dominance in 2-point shooting percentage. Nebraska limited the Lions to 32 percent on twos while the Huskers made 61.5 percent (16-of-26). They were also 19-of-29 at the line while Lindenwood was just 5-of-9. That's a 14-point advantage.
Nebraska only won the rebounding battle by a few, which was sort of disappointing with the big lineup. However, they dominated on twos, which will be a key stat to monitor going forward. You wondered about the low-post scoring minus Derrick Walker, but if anything, the Huskers might have more depth than a year ago.
Sam Hoiberg and Wilcher have earned their keep
Sam Hoiberg was certainly a story after scoring 15 points off the bench. Yet, he also grabbed five rebounds, dished out two assists, blocked a shot, and made two 3-pointers for good measure.
The sophomore walk-on immediately makes you forget any thoughts of nepotism because he attacks every minute on the floor like it could be his last. He's not the best athlete, but he's a solid defender and always seems to be in the right spot, which is probably why he grabs so many rebounds.
However, Hoiberg is still his father's son — meaning he can shoot. He buried two shots from beyond the arc and he's going to get regular minutes all season long, just like C.J. Wilcher who started in place of Keisei Tominaga and scored 11 points.
Wilcher is one of the most overlooked players on the roster, but he provides some valuable depth on the wing and he's going to prove what a luxury it is (to have him on the roster) as the season goes along.
Huskers can shoot too
When you dominate inside, you tend to get open looks on the perimeter which worked out well as the Huskers shot 11-of-30 from beyond the arc. When you figure that Keisei Tominaga didn't play due to injury or Juwan Gary that number looks even better.
This team is going to be dangerous from beyond the arc and four different players — Hoiberg, Wilcher, Brice Williams, and Jamarques Lawrence all hit two 3-pointers each against Lindenwood.
When Tominaga returns, this offense could be really exciting. There are so many possibilities for this team and there's no doubt in my mind that the NCAA tournament is one of them.
For More Nebraska content, follow us on Twitter, like our Facebook Page, and Subscribe to the Husker Big Red YouTube Channel. You can also find our podcast on Apple or Spotify.