Nebraska basketball vs. Lindenwood: How to watch, preview and prediction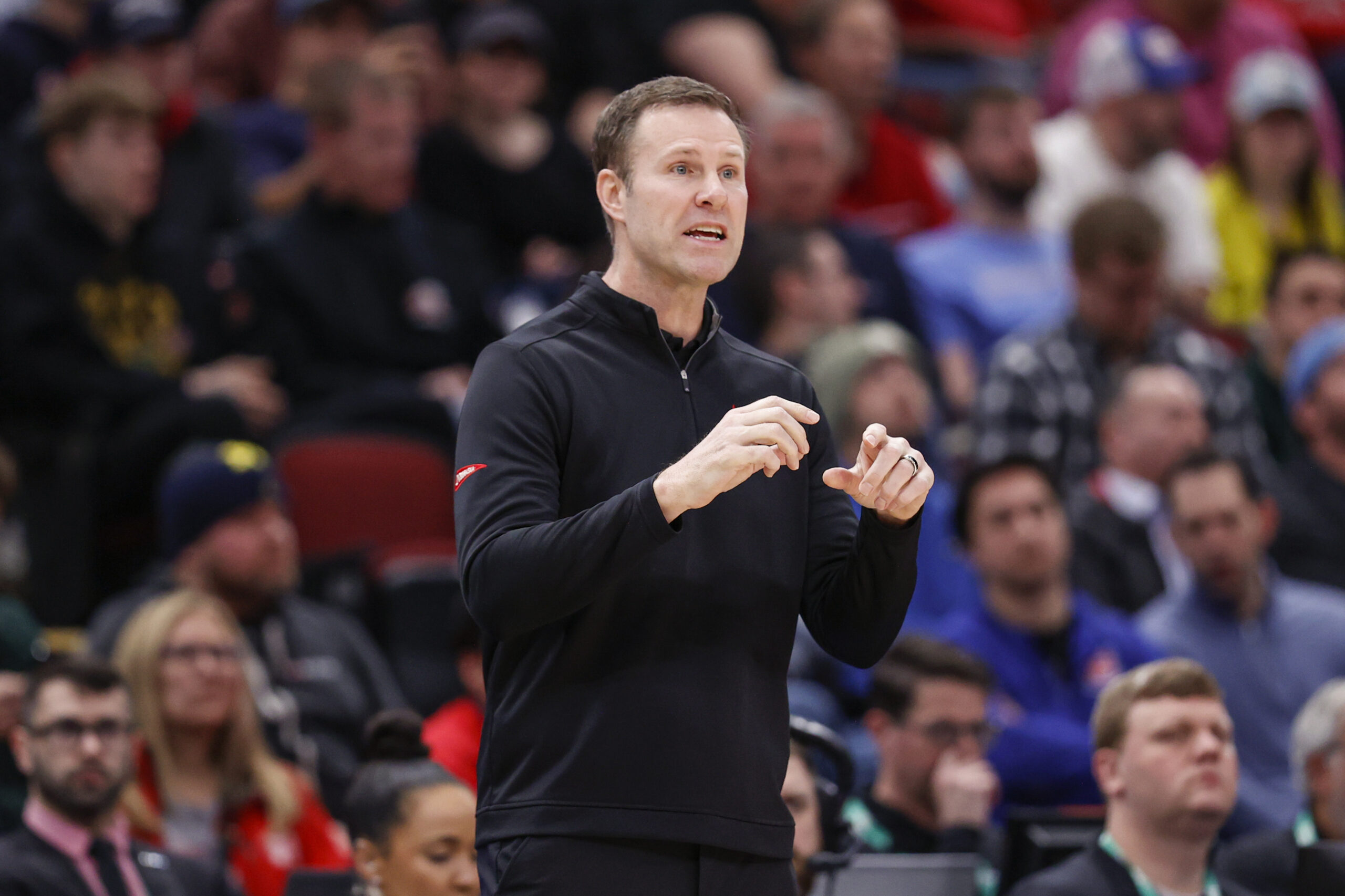 Nebraska basketball opens its season on Monday night against Lindenwood. Here's how to watch, a preview, and a prediction.
It might still seem like the middle of football season, but the Nebraska basketball team opens play tonight with its first actual game against Lindenwood.
The Lions are ranked by Kenpom as one of the worst teams in Divison-1 college baskeball out of the Ohio Valley Conference. Lindenwood is projected as the No. 352 team this year in college hoops, while Kenpom has Nebraska basketball as the No. 58 team.
In terms of how to watch, there's only one way: BTN Plus. It's a bummer but five of the Huskers' first seven games will be shown on there. You can also listen to the game for free at Huskers.com.
Now, let's break down Nebraska baskeball vs. Lindenwood (7 PM CST).
Nebraska vs. Lindenwood Preview
Unfortunately, we aren't likely to see Keisei Tominaga tonight after he sprained an ankle in an exhibition game earlier this season. It doesn't sound serious but this doesn't feel like a time to push your injured superstar to play and Fred Hoiberg is being cautious.
Rienk Mast is expected to start at F/C for the Huskers. Robin Washut of Husker Online also projects Brice Williams (PF), C.J. Wilcher (wing), Sam Hoiberg (guard), and Jamarques Lawrence at the point.
Josiah Allick, Mast, and Matar Diop were all listed as questionable according to Fred Hoiberg. Blaise Keita should be back tonight. Eli Rice should also get some run as a freshman.
Lindenwood returns Keenon Cole from last season's team and he averaged over 12 a game. Outside of that, Lindenwood is rolling with three transfers and another returner from last season David Ware.
Nebraska baskeball is listed as a 22-point favorite. The lineup questions are legitimate but the defense should be much improved either way. Lindenwood wants to jack up 3-pointers so as long as the Huskers don't give up a ton of triples, they should win going away because of their dominance in the paint.
Prediction: Nebraska 79, Lindenwood 54. 
For More Nebraska content, follow us on Twitter, like our Facebook Page, and Subscribe to the Husker Big Red YouTube Channel. You can also find our podcast on Apple or Spotify.