Walter Rouse flips from Nebraska Football to Oklahoma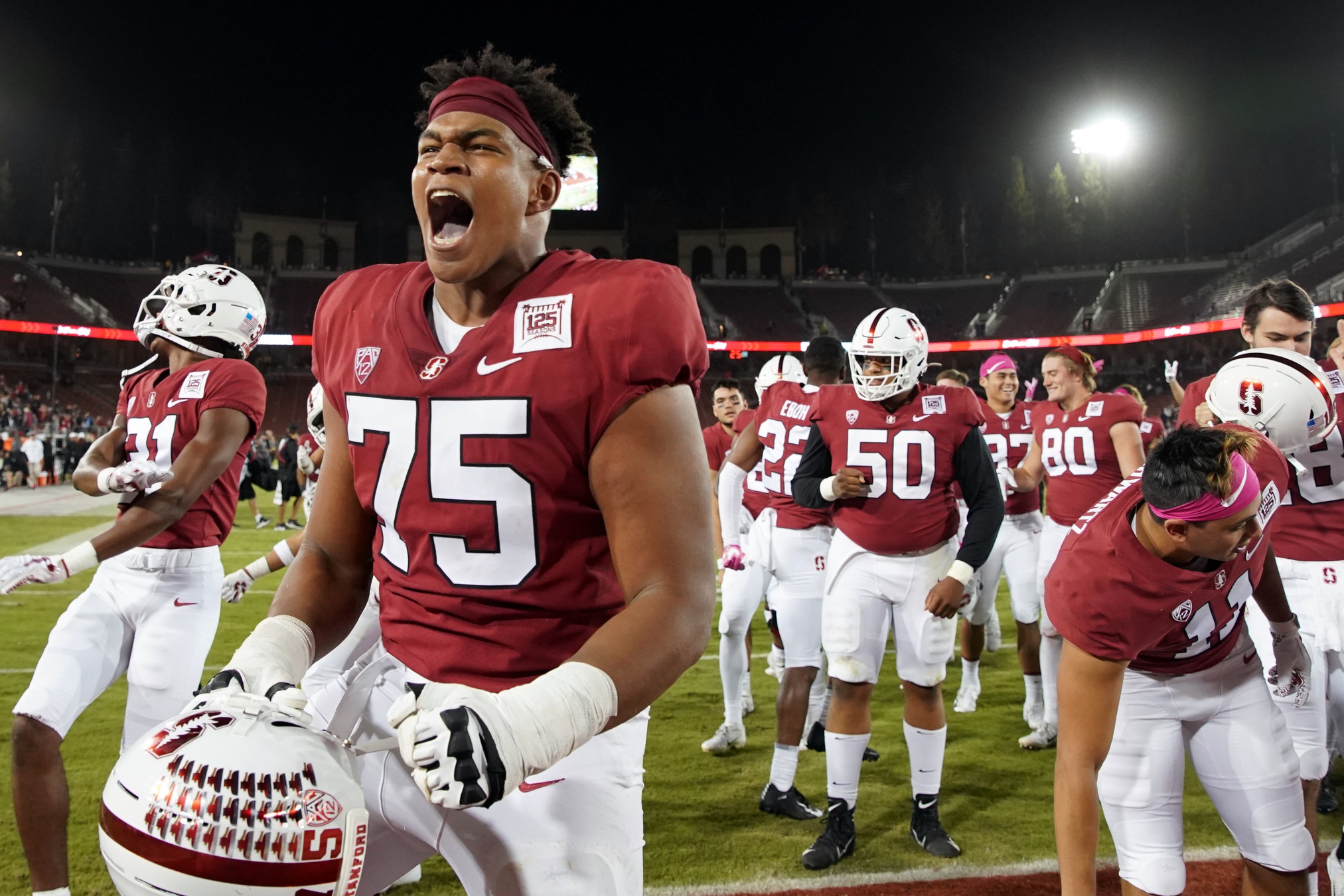 The transfer portal giveth and taketh from Nebraska football in a matter of days as Walter Rouse won't join the Huskers after all.
Walter Rouse sure had Nebraska football fans excited by his addition from the transfer portal earlier this week — a commitment he announced on Wednesday with a cool commitment video.
Rouse had some other inspirational type words but it was all for not, as the former Stanford left tackle has decommitted to Nebraska football two ways after his decommitment. He's now flipped to Oklahoma.
I'm all in! Boomer Sooner! #OUDNA #Committed ?⚪️ pic.twitter.com/ZsfNlU65WM

— Walter Rouse 7️⃣5️⃣ (@wrouse19) January 14, 2023
The 6-foot-6, four-year starter at Stanford who played over 2,000 snaps in his career and started 39 games, announced the decision on Twitter Saturday but told the Oklahoma coaching staff on Friday night.
The sting factor for Nebraska
This one hurts because it added a really quality piece along the offensive line. Rouse was probably slated to start at left tackle for Nebraska football and even if he moved to the right side, his experience would have been invaluable.
Now, Rouse is the second offensive line the Huskers will miss out on this week. Micah Mazzuccua was trending toward Nebraska before he wound up at Florida.
Oklahoma and Iowa were both in it for Rouse. Yet, the Huskers hosted him for a visit last weekend and won his commitment. At least they thought they did.
Yet, it didn't last long and you can surely bet NIL played a role here. This is another sign that the Huskers need to step up in that area.
The transfer portal is the wild west as is college football recruiting in general. Tampering is allowed. So is pay-for-play and until the letter of intent is signed, commitments only mean so much, especially with all the money floating around right now.
I'm surprised at Rouse but I'm not shocked.
At the end of the day, college football is big business and Rouse made a business decision. Nebraska football will be fine, but it means the offensive line is back on the needs list and it's possible the Huskers will have to wait until May to address it.
For More Nebraska content, follow us on Twitter, like our Facebook Page, and Subscribe to the Husker Big Red YouTube Channel.