3 areas of need left for Nebraska Football in transfer portal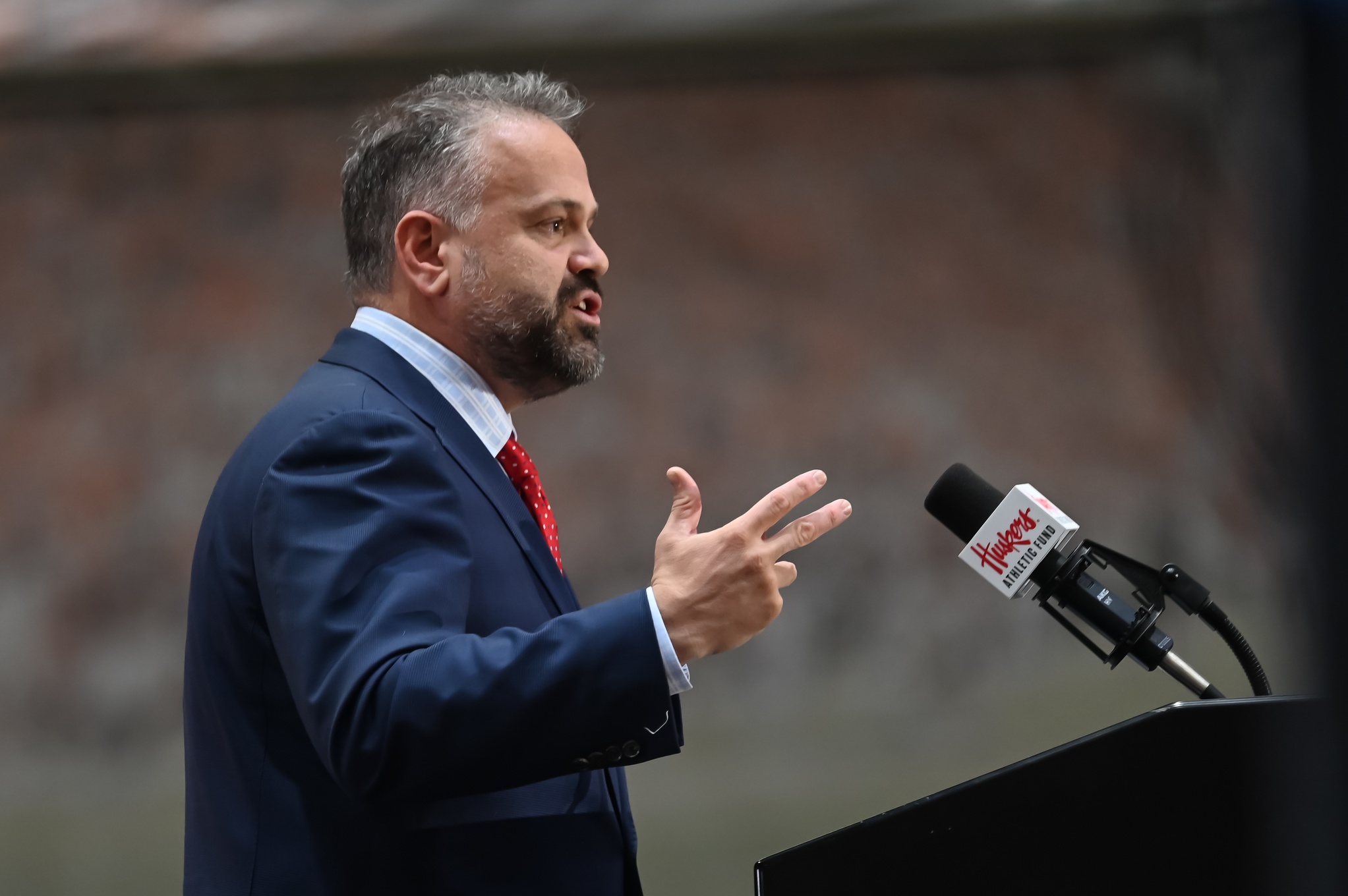 Nebraska football has added some key pieces in the transfer portal but here are three needs that still need to be addressed.
The Huskers have been active in the transfer portal and that's a good thing. They have made some huge additions already such as quarterback Jeff Sims from Georgia Tech. However, Nebraska football has more work to do.
So far it's a seven-player haul in the transfer portal for Nebraska football and as of right now, the only player rated as a four-star transfer is Sims. Elijah Jeudy, Corey Collier, Chief Borders, and Josh Fleeks were all four-star recruits coming out of high school but rated as three-star transfers.
Ben Scott was a three-star recruit and is still rated as a three-star. The long snapper Marco Ortiz isn't ranked but he can play a valuable role as every team needs a snapper it can count on.
That being said, Nebraska football could still use some reinforcements from the transfer portal, and whether it happens this winter or in the spring, here are three positions the Huskers need to target.
Offensive line
Getting Ben Scott was a huge addition. I don't care what the star ranking is. Nebraska football beat out UCLA, Auburn, and others for his commitment and he's going to be a two-year starting center.
I am buying the offensive line being improved. Teddy Prochazka coming back healthy would be huge. Nouredin Nouili, the 6-foot-4, 315-pounder started the last seven games at guard in 2021 and missed the entire 2022 season, so those two, along with Scott, are basically like adding three starters. Ethan Piper is expected back too.
If the coaching staff can then get the most out of Turner Corcoran and Bryce Benhart, then the offensive line will be in decent shape. That task will be made much easier too if one can settle in at guard.
What would be even better though is adding another tackle to the mix — even someone with the ability to play both tackle spots. You aren't going to get through a season with your first five O-linemen. It's not going to happen.
So I'd like to see one or two guys added. Remember, this transfer window is open until January 18, but there is another open from May 1 to May 15 and that could be another chance to add some key depth after spring ball.
Tight end
The Huskers lost Travis Vokolek which wasn't unexpected and even if Thomas Fidone winds up being healthy next year (the spring will tell us a lot) Nebraska could use a proven player at the position.
Nate Boerkircher played well and caught a touchdown pass last season. I've had high hopes for A.J. Rollings too, as well as Fidone, a former top-100 recruit and a player that just about everyone in the Big Ten wanted.
I'd love to see another addition though and one that has started games somewhere else plus is a killer blocker. I know there are some talented options at the position, but Nebraska football needs at least one veteran in the room.
EDGE
I might be as worried about the pass rush as I am about the offensive line. Nebraska football is basically going into 2023 without its top three pass rushers (from the edge at least) in Garrett Nelson, Ochaun Mathis, and Caleb Tannor who isn't brought up enough.
Elijah Jeudy isn't really an edge rusher. He could help with the interior pass rush which is important and Ty Robinson showed signs of improvement last year too. I also like Jimari Butler and Blaise Gunnerson. I'm also interested in seeing what Jake Appleget can do, but those players are going to have to make big leaps based on last season's production.
Edge rushers tend to be a little easier to find than really good offensive linemen, but if the Huskers could add someone like Mathis in the portal again, it would be huge going into the 2023 season.
For More Nebraska content, follow us on Twitter, like our Facebook Page, and Subscribe to the Husker Big Red YouTube Channel.