Why Bob Wager is a genius hire for Nebraska Football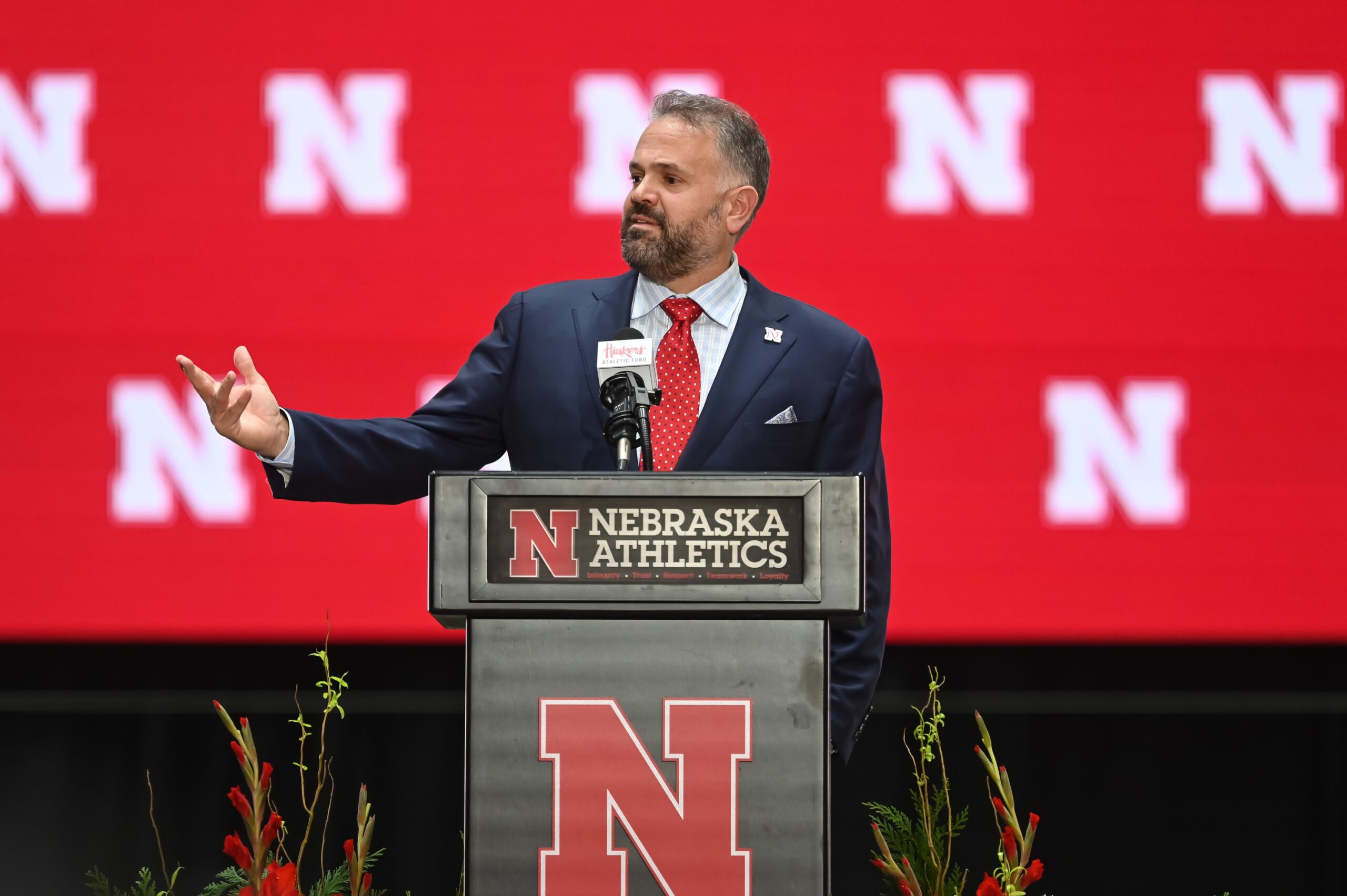 Matt Rhule is building a solid staff for the Nebraska football program but his recent hire is one of the best.
Hey, Nebraska football fans! Huskerbigred.com is back after some technical difficulties and has a brand-new site. As our traffic grew, the old site wasn't quite working up to snuff (as some might have noticed).
So we decided to upgrade and we are committed to a bunch of high-quality Nebraska content going forward. We weren't just sitting around drinking egg nog in other words (because for one, gross) and two, we just needed to work out a few kinks.
At any rate, there's going to be some news for Nebraska football in the coming days. Hopefully, that means a good thing on the recruiting trail as multiple targets — Cameron Lenhardt and Ethan Nation — will be announcing their decisions at the All-American Bowl on Jan. 3.
The Huskers are expected to pick up both commitments, which could push the 2023 recruiting class into the top 25 and even higher. However, the thing I'm excited about this week is the hire of Texas high school coach Bob Wager to coach tight ends.
Why this is a genius move for Nebraska football
Jake Peetz was expected to join the staff at one point and Mickey Joseph may have too. Yet, things are still working out pretty well for Rhule.
When he was at Baylor, Rhule hired Joey McGuire, a Texas high school coach to be his tight ends coach and McGuire is now the head coach at Texas Tech. Wager has been one of the most well-respected coaches in Texas high school football for decades. He's coached his program (Arlington Martin) to 17 straight playoff berths and has been part of coaching the All-American bowl the last 10 years running, while also serving on the board of directors.
The guy knows football and he knows the state of Texas. He probably could have coached a number of positions but tight end had an opening and it's a great move by Rhule.
We have seen McGuire and Jeff Traylor go from the high school ranks in Texas to being successful college football head coaches in Texas, so that experience of being a head coach for nearly two decades shouldn't be overlooked.
Wager is going be an assistant special teams coach too, which makes sense, in part, because tight ends tend to play a lot on special teams.
It means even more for recruiting
In a broader sense, this is a home run for recruiting. Rhule already had a solid foundation in Texas from his time at Baylor but this will only help with that. Wager is going to be able to find players and Nebraska football will notch even more recruiting wins in the Lone Star State because of it.
Rhule has also added Miami Homestead head coach Phil Simpson to the staff as a defensive quality control assistant and he's another guy who'll be able to help with recruiting.
Nebraska needs to be able to recruit the state of Nebraska. But it needs other pipelines too and if you solidify Florida and Texas, along with Pennslyvania where Rhule has deep ties, you have a strong base.
And you also have the kind of recruiting footprint you need to build a winner at Nebraska. Texas and Florida have worked in the past and these coaching hires by Rhule will help them be fertile recruiting ground in the future.
For More Nebraska content, follow us on Twitter, like our Facebook Page, and Subscribe to the Husker Big Red YouTube Channel.