3 thoughts on commitment of Walter Rouse to Nebraska Football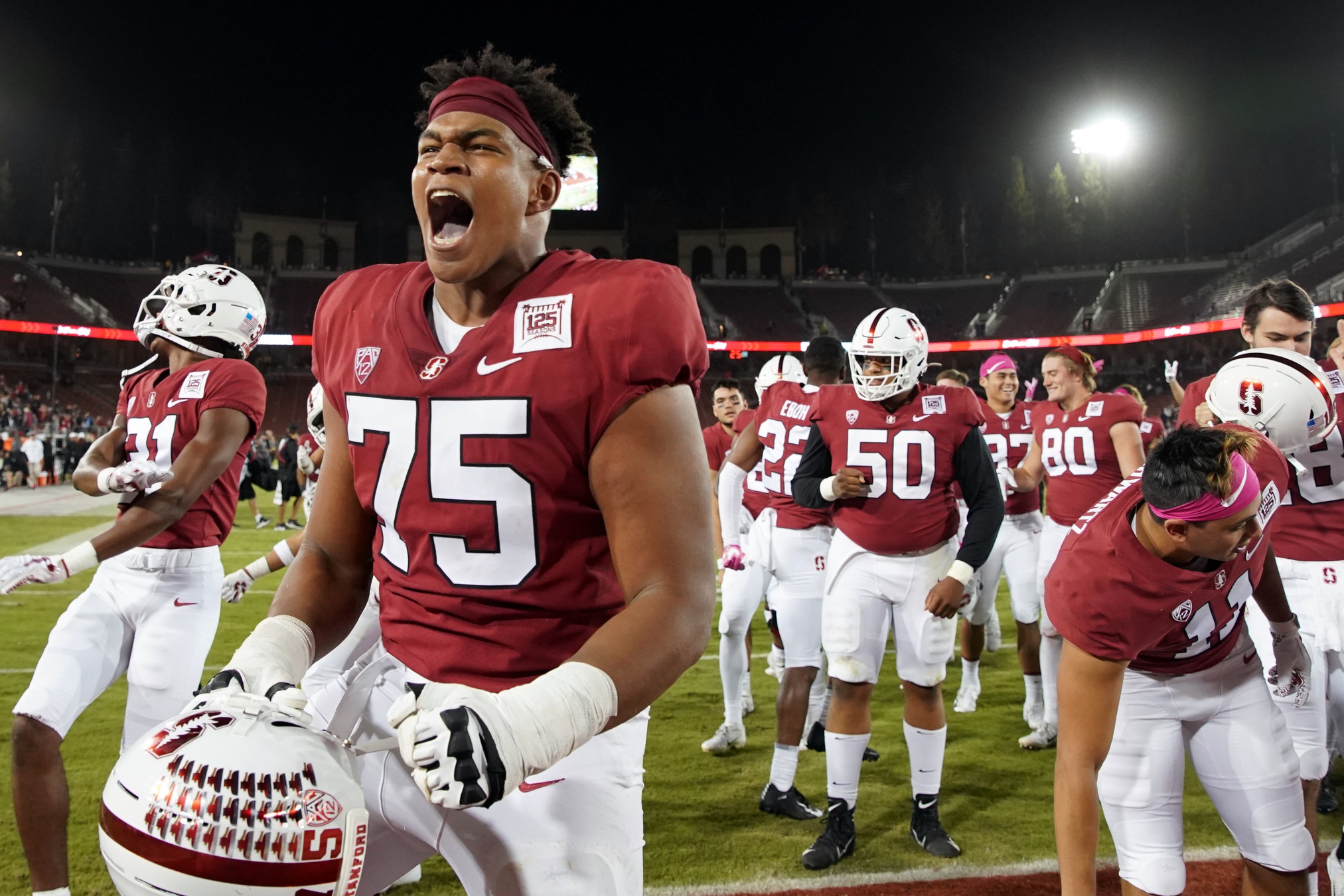 Nebraska football has added another experienced offensive lineman Walter Rouse from the transfer portal. Here are three thoughts for the Huskers.
As Nebraska football fans learned last offseason, finding quality offensive linemen in the transfer portal can be a bit of an adventure.
However, new head coach Matt Rhule has made it a priority and after missing on one target on Tuesday night, the Huskers rebounded to land the commitment of former Stanford left tackle Walter Rouse.
The greatest pleasure in life is doing what people say you cannot do… #GBR! #Huskers ??⚪️ pic.twitter.com/ixLbVoVoOD

— Walter Rouse 7️⃣5️⃣ (@wrouse19) January 12, 2023
Rouse was also considering Iowa and Oklahoma. He visited each of those schools in the past week. Yet, his last visit was to Nebraska football and the Huskers were able to close.
Here are three thoughts on what the addition means for the Huskers going forward.
Another nice recruiting win for Matt Rhule
Rouse isn't super highly-ranked or anything in terms of the transfer portal, but this was a contested recruitment for a reason. He's started 39 games at left tackle over four seasons and that's extremely valuable to the Huskers and lots of other college football teams.
He was also one of the last quality offensive linemen left in the transfer portal right now. This window is open for another week. There is also another transfer window in the spring but it was vital that Nebraska football landed another starting-caliber lineman in the portal and Matt Rhule did that.
One thing Rhule has shown so far is that he knows how to close and win a recruiting battle. He had some nice victories in the 2023 class and in the portal — Jeff Sims, Ben Scott, and now Walter Rouse all fall into that same category.
Nebraska football offensive line is immediately better
Even if Rouse doesn't wind up starting, Nebraska football just got better up front. He's a guy that has started 39 games for a reason and has been an honorable mention All-Pac-12.
Rouse is 6-foot-6, 318 pounds and it's going to take some really solid play to beat him out. Teddy Prochazka is another name to know obviously as the 6-foot-9 former four-star recruit is projected to be the starter at left tackle.
That was under the previous staff though. Prochazka could be moved over to right tackle or Rouse could too. Bryce Benhart and Turner Corcoran could also be moved inside to guard as he was to start last season.
Ethan Piper (8 starts in 2022) is also back and so is Nouredin Nouili who started seven games at left guard in 2021 for Nebraska football. Henry Lutovsky (2 starts in 2022) is also returning and suddenly, Nebraska has some depth.
Figuring out the best five is going to take some time, but Rouse has played over 2,000 snaps in college football and there really is no replacement for that kind of experience. The Huskers now have eight players on the roster that have started at least two games and I for one, feel much better about the group going into 2023.
Nebraska has been stellar about filling needs
High school recruiting will always be important. You have to be able to recruit talented players and develop them. The transfer portal though is a great way to fill specific needs and to turn around a struggling program.
Nebraska has had a lot of recruiting misses in the past few years. That's not really debatable. So it's good to see Rhule addressing some of those depth/talent issues in the transfer portal.
The offensive line was an obvious need and the Huskers have two guys who have at least 28 starts in the Pac-12. UCLA and Auburn were in the mix for Scott, while Iowa and Oklahoma were the threats for Rouse.
Billy Kemp was another solid get as a four-star transfer at wide receiver. He's short but he's a player, and with 192 receptions, he's got the production Nebraska football needs at that position. Just one proven guy.
Sims is a great addition at QB. If he doesn't win the job this year, he's got a redshirt year. He could still start four games and redshirt if something happened to Casey Thompson, assuming he won the job in that scenario.
The Huskers have also added multiple players on defense that should be among the two-deep right away. It's a really good transfer portal haul and outside of tight-end depth, just about every need has been satisfied.
For More Nebraska content, follow us on Twitter, like our Facebook Page, and Subscribe to the Husker Big Red YouTube Channel.