Nebraska Football: Top target off the board, others trending away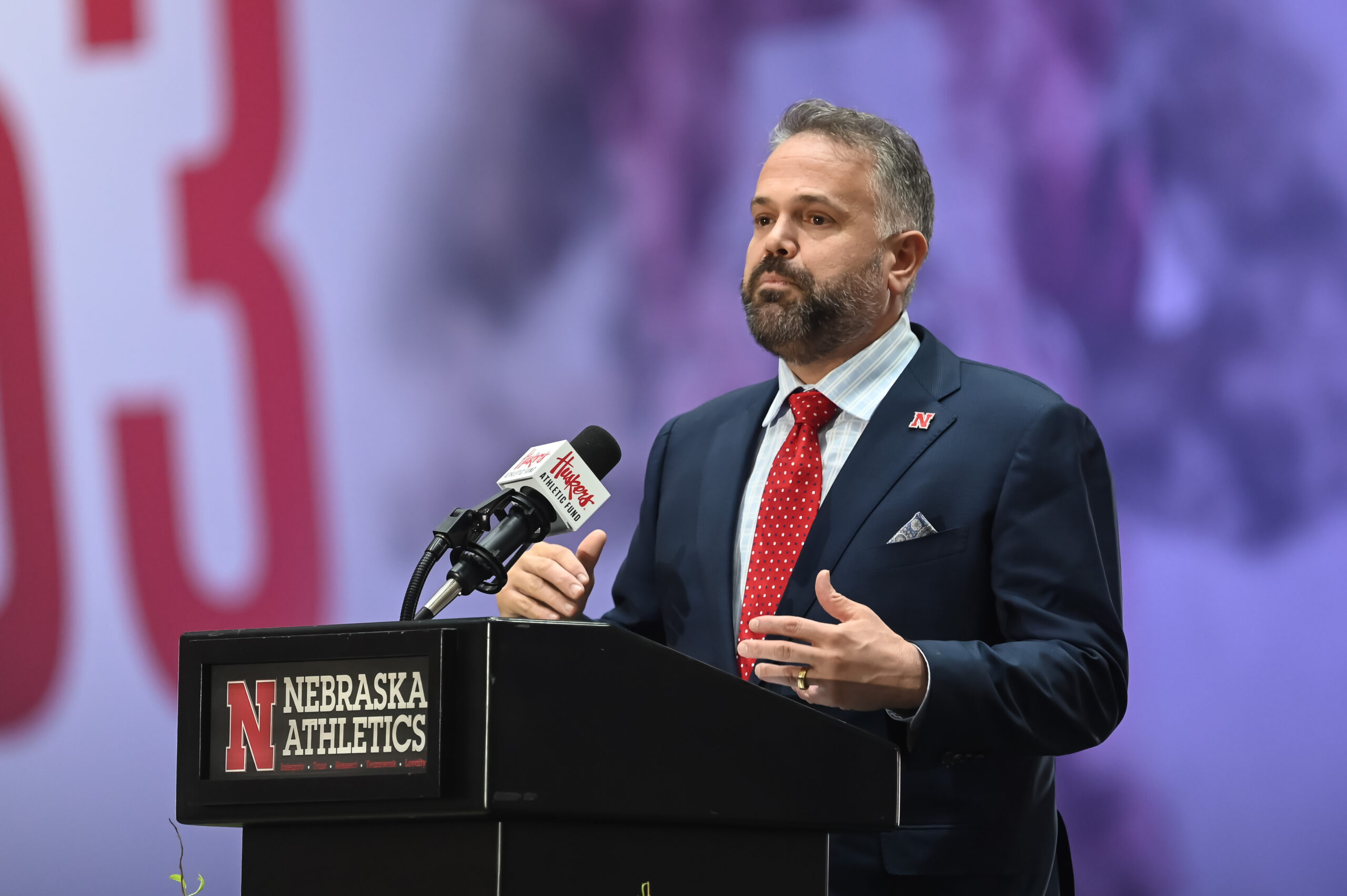 It hasn't been a great week for Nebraska football recruiting and there was more negative news for the Huskers on Friday.
College football recruiting is hard to predict. Things can change in an instant and that's something that the Nebraska football program has experienced recently.
At one time, it seemed like the Huskers had a really good shot of landing Kansas City offensive tackle Andrew Sprague, who is 6-foot-8, 290 pounds, and is ranked as the ninth-best offensive tackle in the 2024 class.
Unfortunately, Sprague committed to Michigan on Friday. The Wolverines hosted him for a visit last weekend for their spring game and that sealed the deal. Sprague was one of the big names that visited Nebraska football for its big visit weekend — the same one as Dylan Raiola and that's one strikeout for the Huskers.
It's disappointing because Missouri should be right in the Huskers' wheelhouse. However, when it comes to offensive line recruiting, it's also easy to understand why a recruit would want to play for Michigan over Nebraska. At least right now.
What makes it worse is that it appears as if that's not the only setback for the Huskers on the recruiting trail.
Other key targets trend away from Nebraska
Nebraska football fans know that experts have started to like where Georgia stands in the recruitment of Dylan Raiola, but some other top targets in the 2024 class are trending elsewhere too.
One of them is in-state recruit Isaiah McMorris. The third-ranked player in the state of Nebraska for the 2024 class has now received a second crystal ball for Oklahoma, which isn't a good sign for where the Huskers stand. I was hoping Nebraska would be able to turn the momentum, but it's not looking good with McMorris.
It's also not looking great when it comes to another offensive line target in the 2024 class and that's Gage Ginther. Ginther was another recruit that visited Nebraska in March. He's out of Colorado and is ranked 754 overall in the 2024 class as well as No. 2 in his home state.
Yet, Ginther visited Tennessee the next weekend and is now trending with crystal ball projections to commit to the Vols. He was a guy that seemed like a candidate to commit to Nebraska football in the coming weeks/months, which is why it was surprising to see things turn so quickly.
Not all the news is bad for Nebraska football. The Huskers got another crystal ball this week for Mario Buford, a four-star cornerback in the 2024 class. Brandon Baker, the No. 1 offensive tackle in 2024 according to On3, will also take another visit to Nebraska this spring for the spring game.
Those are good signs for the Huskers. But there's no denying that it hasn't been the best week or two for Nebraska football on the recruiting trail.
For More Nebraska content, follow us on Twitter, like our Facebook Page, and Subscribe to the Husker Big Red YouTube Channel. You can also find out podcast on Apple or Spotify.