Nebraska Football: Matt Rhule has high praise for Bryce Benhart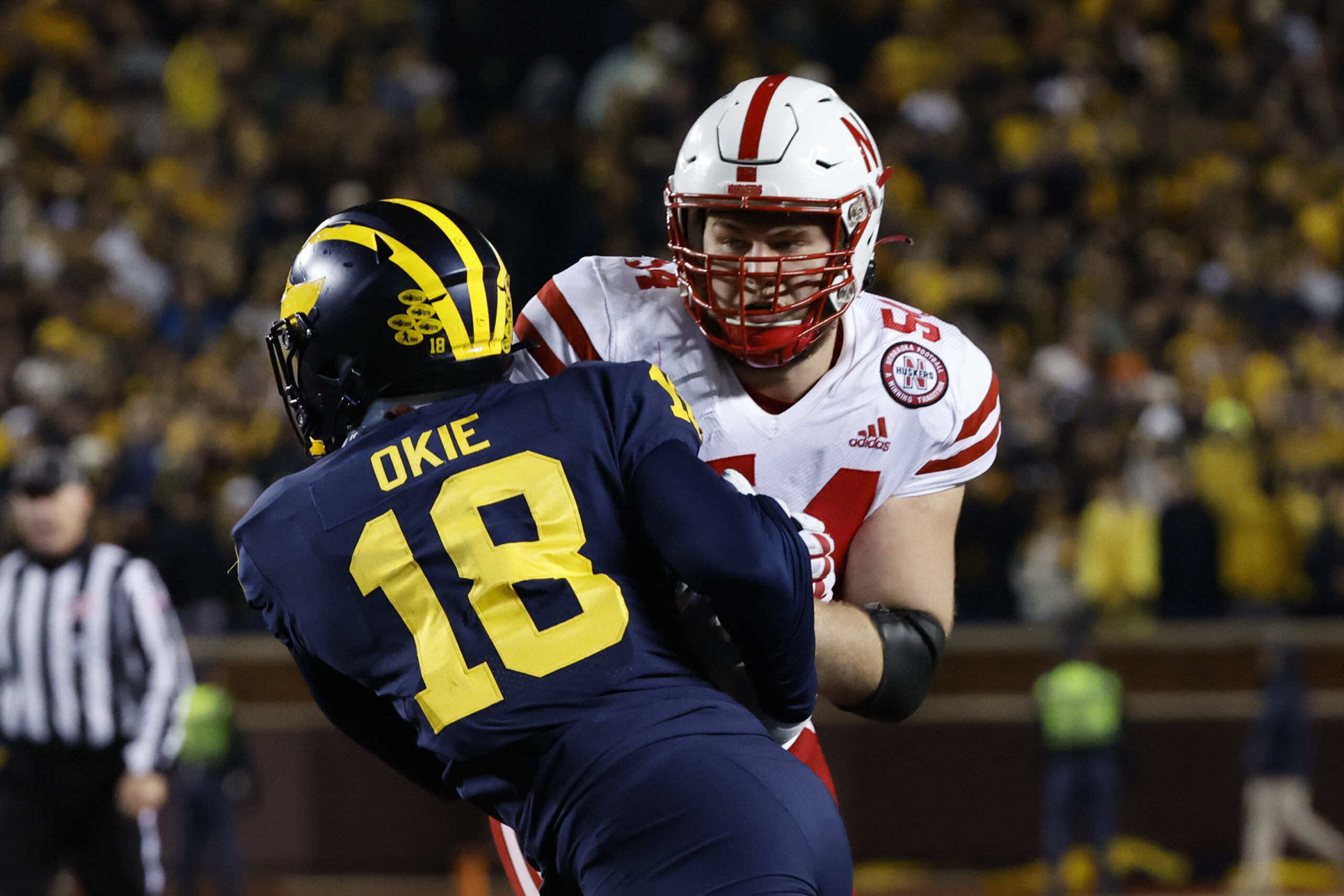 There were several takeaways from Nebraska Football head coach Matt Rhule's media session on Thursday. One of the more interesting ones was how he viewed Bryce Benhart. Rhule believes the tackle is an NFL-caliber player.
Benhart was part of the 2019 recruiting class, and committed to Nebraska football in October 2018. He has seen the field quite a bit, as he played in every game in 2022. He started all 11 games at right tackle.  He has been an every-game starter since the 2020 season.
Last year, the Nebraska football offensive line struggled, and so did Benhart. There were times when he even struggled to get out of his stance. Nevertheless, the 2023 season is a chance for him to turn the page and show what he is fully capable of. This is a coaching staff that could get the most out of him as they have experience in working with offensive lines, and developing players at the position.
Matt Rhule on #Huskers offensive tackle Bryce Benhart, who has reshaped his body for the 2023 season:

"I think Bryce is an NFL player, there's no doubt to me about that. With what we're doing and the way we're playing, I think it's going to turn Bryce loose."

— Steve Marik (@Steve_Marik) April 6, 2023
Benhart has shown in the past that he is a high-quality player. After all, he was the 13th overall offensive tackle in the 2019 class as a recruit. He was also the second overall player in the class from the state of Minnesota, per the 247Sports Composite Rankings.
Regardless of how some fans may feel about him as a player, there is talent there. It is hard to believe that level of talent could just disappear, and never return. Several players have failed to meet expectations that they had coming into the Nebraska football program. This could be the opportunity for them to turn the page, and that includes Benhart.
Rhule was bullish about him on Thursday, as  reported by Steve Marik of Rivals.com.
This may seem like a silly statement for some. However, if the head coach sees that sort of potential in a player, I am not going to necessarily dispute it right away. He has the size to be successful. He measures in at six-foot-nine, 315 pounds. Now, he just needs to be able to put it all together, and there is reason to believe he can with this coaching staff.
Is getting to the NFL a lofty goal? Yes. However, this could be a chance for Benhart to put the past behind him, and develop into the player many thought he would become.