A couple of recruiting negatives for Nebraska Football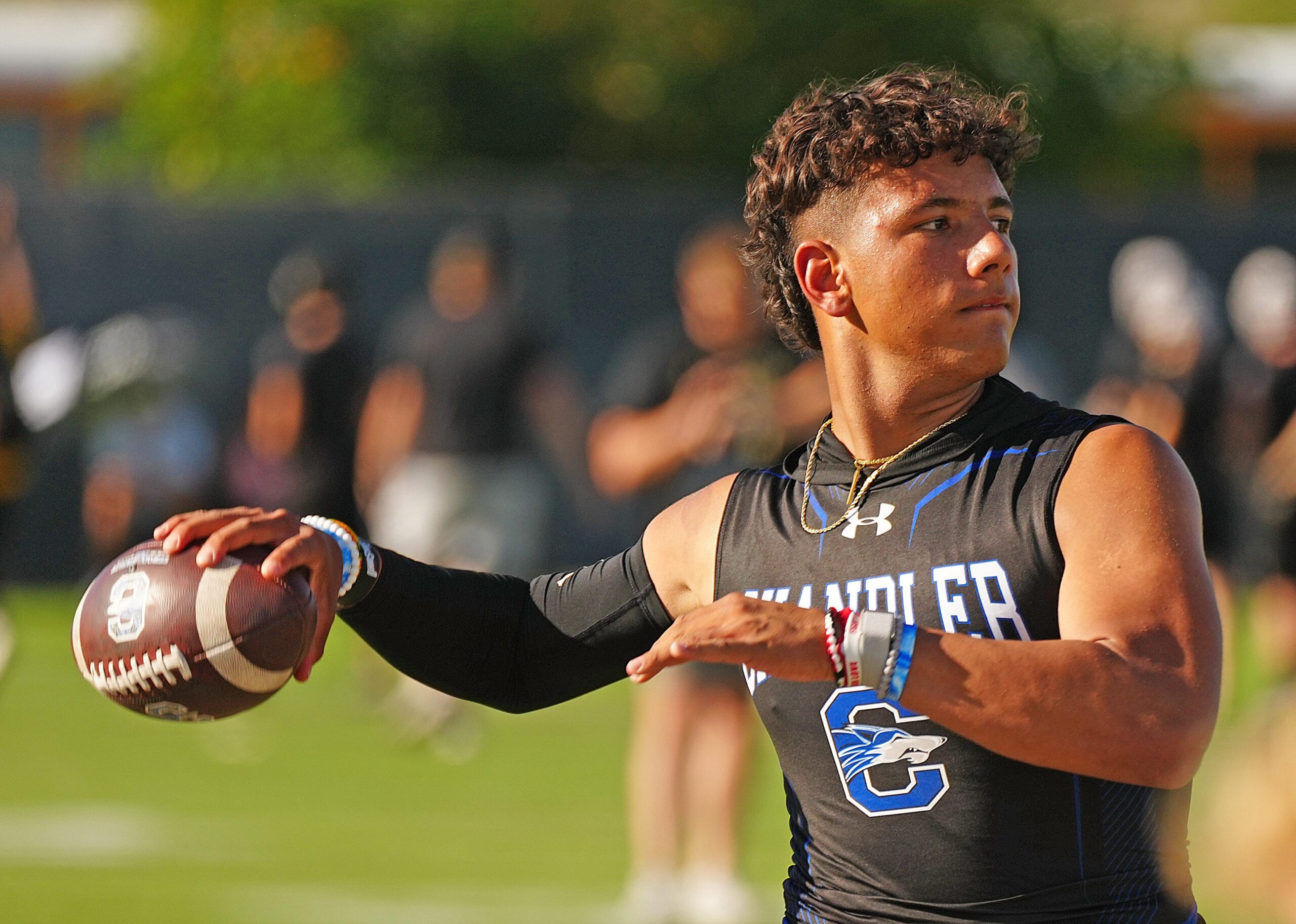 It turns out that five-star QB Dylan Raiola won't visit Nebraska football again this spring and plus a top target projected to Michigan.
This past weekend was a huge one for Nebraska football recruiting as more than 25 targets were on campus and among that group was the No. 1 QB in the 2024 class, Dylan Raiola.
It was the second visit Raiola has taken to Nebraska since his commitment from Ohio State. However, it was the first time he was able to spend time with the coaches and be around the team in Lincoln, at least under new head coach Matt Rhule.
Obviously, Raiola is plenty familiar with Nebraska football. It seems like the visit went well, however, there is some news to report on Raiola. On3.com's Chad Simmons reported that Raiola won't actually be visiting for the Nebraska football spring game as originally planned. He's also not expected to visit Oregon or USC.
According to the latest report, Raiola is focused on official visits in June. Nebraska football is expected to get one, along with USC and Oregon. Georgia is already scheduled for an official visit.
To be honest, I felt much better about the idea of him coming back for the spring and then, an official visit in June. The Huskers are working to get a bunch of other recruits back for the spring game and while it's not the end of the world by any means, it's still not great.
Raiola has changed high schools and it sounds like he will spend the month working with his new team. Nebraska isn't the only team missing out on a visit too, so it's probably not a huge negative, but it certainly isn't the news I was hoping for with Raiola.
It's looking like a decision will come sometime this summer, probably in July, which is similar to Arch Manning's timeline in the 2023 class last summer.
Nebraska football top target trending to Michigan
Four-star offensive lineman Andrew Sprague was also in Lincoln over the weekend for a spring visit and it seemed like the Huskers did well on that trip.
Yet, just a few days after that, Sprague was projected to Michigan by Steve Wiltfong of 247 sports. Wiltfong will sometimes change his crystal balls, but there is also a better than 90-percent chance of Michigan winning this recruitment according to the On3 prediction machine.
The 6-foot-8 prospect out of Kansas City, Missouri is ranked as the No. 9 offensive tackle in the 2024 class according to the 247 sports composite rankings and is the fourth-best player in Missouri.
Sprague is one of the elite offensive tackles in the 2024 class and it seems like things have changed in his recruitment that doesn't really favor Nebraska football. He hasn't committed to Michigan yet, but the Huskers definitely have ground to make up.
For More Nebraska content, follow us on Twitter, like our Facebook Page, and Subscribe to the Husker Big Red YouTube Channel. You can also find out podcast on Apple or Spotify.