Nebraska football: Matt Rhule speech goes viral, more recruiting updates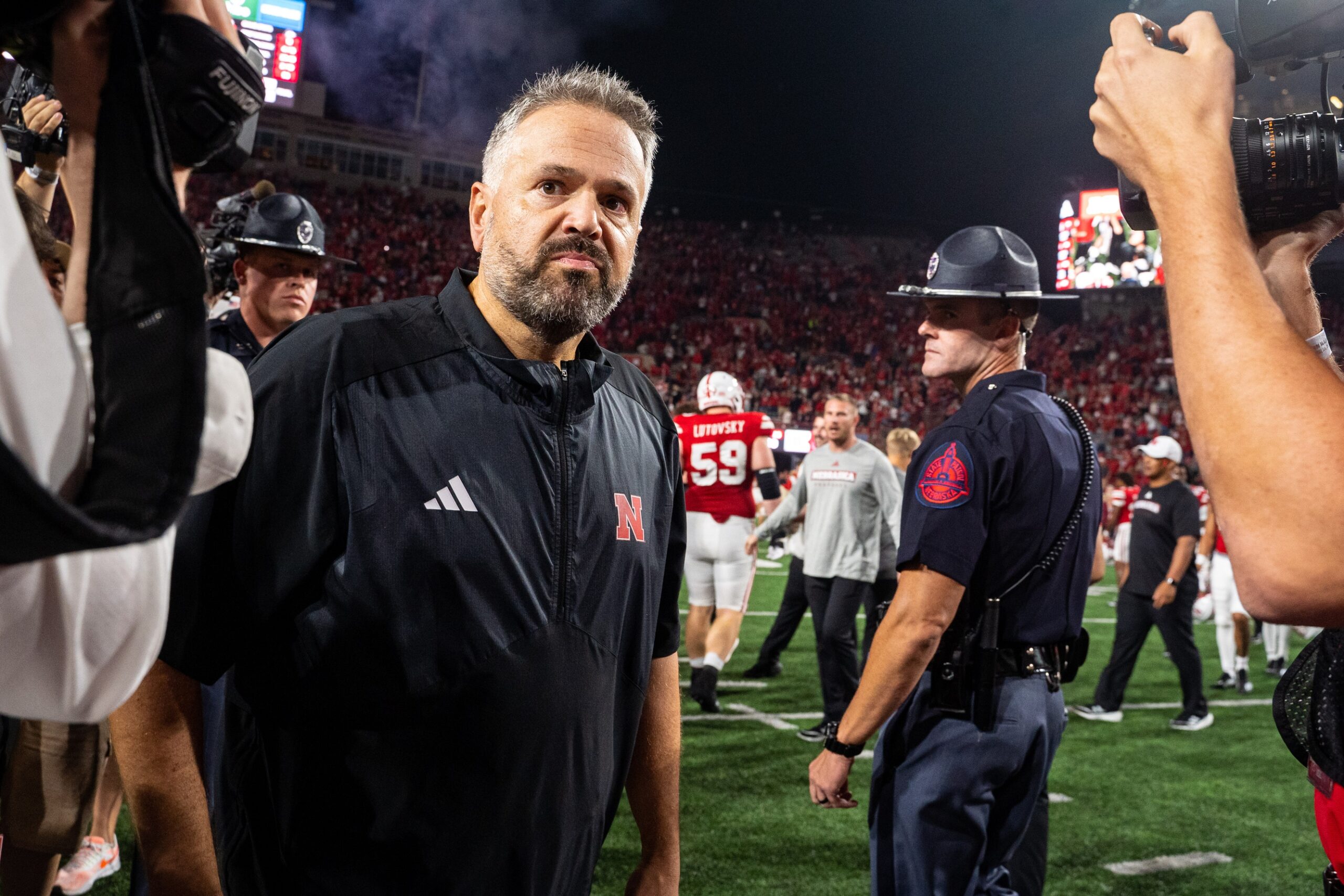 Nebraska football head coach Matt Rhule goes viral, plus some recruiting updates heading into the weekend.
Nebraska football doesn't have a game this weekend. In lieu of that, you can check out this speech by Matt Rhule making waves on social media. It was a pre-game speech and it even caught the attention of Kevin Durant.
This is it. https://t.co/YFDsFg0fb8

— Kevin Durant (@KDTrey5) October 13, 2023
You should definitely do yourself a favor and listen to the entire clip. KD quote tweeted it and re-posted it saying, "This is it."
It had me fired up and one thing you can say about Matt Rhule is that he knows the pulse of his team. He called for that Sunday practice after the Michigan loss. Some might have questioned it, but the Huskers responded with a 20-7 win over Illinois.
I for one can't wait for the second half of the season as the Huskers aim to reach a bowl game. 
Updates on where Nebraska coaches will visit
With it being a bye week, the Nebraska football coaching staff is going to spend time recruiting and Bryan Munson of Husker Online has some updates on that front.
Munson reported that coach Matt Rhule visited top target Grant Brix on Wednesday. Brix is a top-100 offensive tackle and is one of the priority targets left in the 2024 class.
The Nebraska football head coach is also going to see Carter Nelson this week, which is a smart move. If I had a choice for Rhule to see any players, they would be Brix and Nelson.
Kewan Lacy is another that Nebraska has to worry about. Florida offered and some other SEC programs are making a push. I'm guessing Nebraska will make a stop in Texas, but the Huskers also have coaches going to see Jacory Barney and Willis McGahee IV.
I expect the staff to be out in full force and as usual, it seems like Matt Rhule has all the boxes checked.
For More Nebraska content, follow us on Twitter, like our Facebook Page, and Subscribe to the Husker Big Red YouTube Channel. You can also find our podcast on Apple or Spotify.