Nebraska Football has a recruiting strategy under Matt Rhule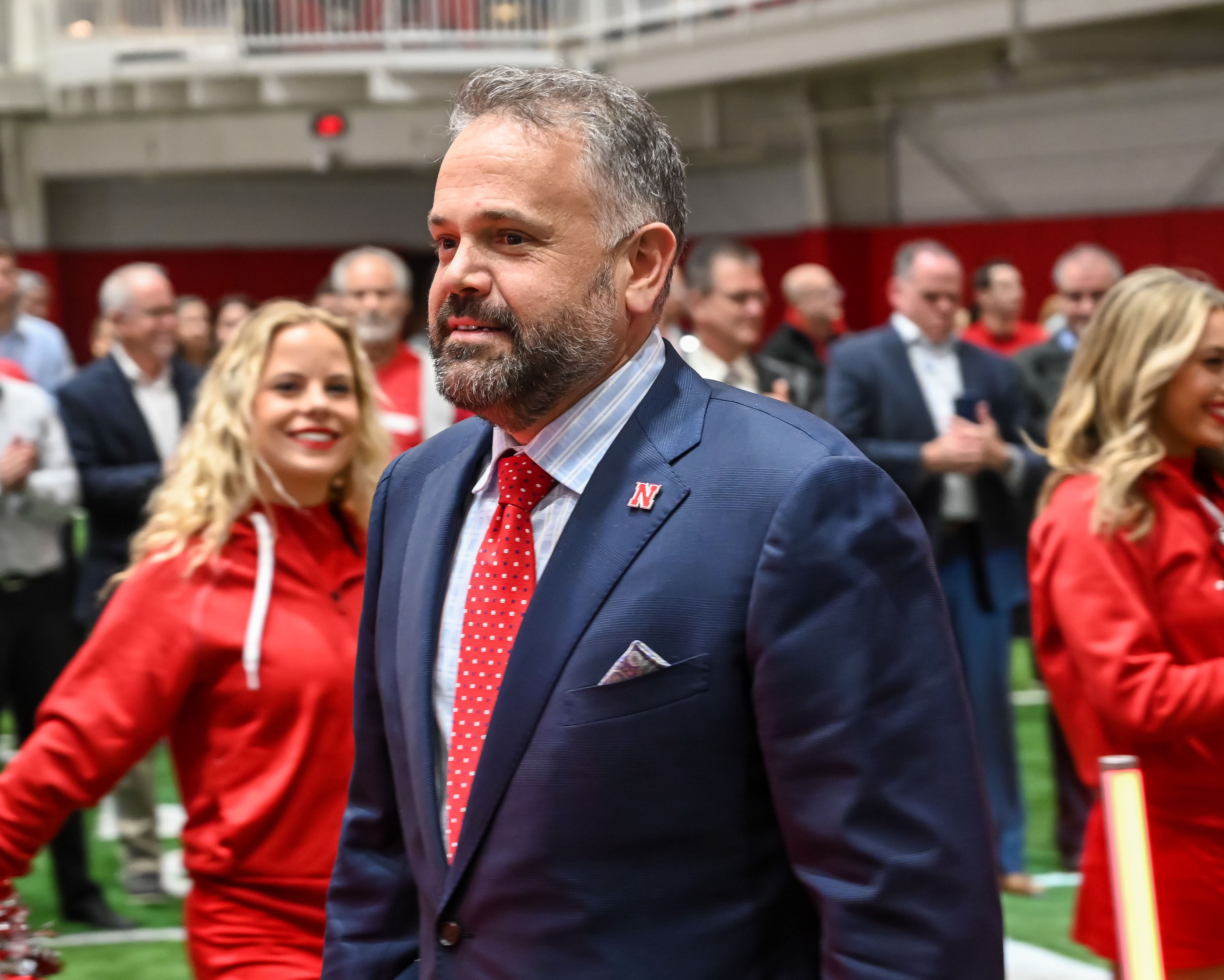 Nebraska football head coach Matt Rhule is building a coaching staff that's focused on recruiting. 
There are a couple of interesting angles I've noticed since Matt Rhule has become the Nebraska football coach. Let's kick this off by first mentioning that several assistant coaches have a background as recruiting coordinators, director of recruiting, director of player personnel, and the like at previous stints.
The importance of recruiting is showcased by a couple of recent hires. Bob Wager is the new TE coach who had been head coach at a Dallas metroplex area high school for the last 16 years and was also a board member for the Texas High School Coaches Association from 2016-21.
Phil Simpson arrived from the Miami-Dade County hotbed where he's been a coach for the last decade. Simpson is expected to help on the DL under Terrance Knighton. He was coached by Rhule during his playing days at Temple. I'm in the group that believes this strategy is a great way to penetrate fertile recruiting areas fairly quickly.
These hires are exactly the same roadmap Rhule used at Baylor. When he came over from Temple, he immediately hired notable Texas high school coaches Shawn Bell and Joey McGuire.
McGuire is now the head coach at Texas Tech. And if the last name sounds familiar, that's because his son Garret, a 23-year-old, was the recently named wide receivers coach. As for Bell, his stock continues to rise as a member of Dave Aranda's Baylor staff. Without getting too far ahead of myself I can see a similar trajectory for Wager. In the meantime, he'll be opening doors for Nebraska football in the DFW metroplex.
Nebraska football coaching staff is built for recruiting 
It's obvious recruiting DNA is a required attribute for this staff, coupled with that Rhule has always emphasized hiring quality people to be in the recruiting department.
These are exactly the sort of coaches who should be filling roles like this on an expanded support staff. It makes sense to continue to find respected high school coaches to fill other tactical recruiting areas such as Philadelphia and Atlanta. Use their recruiting connections while you help them grow in their career.

The other interesting aspect is we're now also seeing support staff positions being filled by guys who were with Nebraska football's coordinators at their previous schools.
This is also an incredibly wise move. Christian Ellsworth is a Grand Island native joining the Husker staff as an offensive analyst after spending last season working as a grad assistant under Marcus Satterfield at South Carolina. Huskers are also bringing in Jack Potenza and Josh Bringuel from Syracuse to be defensive quality control coaches under DC Tony White.
Another really smart hire 
And now here's another move that will show Matt Rhule's intention to recruit Texas: Nebraska has hired University Interscholastic League athletic director Dr. Susan Elza as his chief of staff in Lincoln. She is the chief executive of athletics for the governing body of Texas high schools. The relationship between Rhule and Elza dates back to when he first landed the Baylor job in 2017. As an outsider to the Lone Star State, Rhule hired a number of Texas high school coaches, and as part of that network-building, he brought Elza and the UIL executive staff to Waco for a visit.

As his chief of staff, Elza will represent Nebraska football in all off-field matters and serve as his right hand in building the program. While Elza will not do any off-field recruiting, she'll be an important part of the on-campus recruiting experience while, most importantly, making Texas high school coaches comfortable putting their players on a plane to Lincoln in the first place. 
For More Nebraska content, follow us on Twitter, like our Facebook Page, and Subscribe to the Husker Big Red YouTube Channel.