Nebraska Football: Emmett Johnson continues to dazzle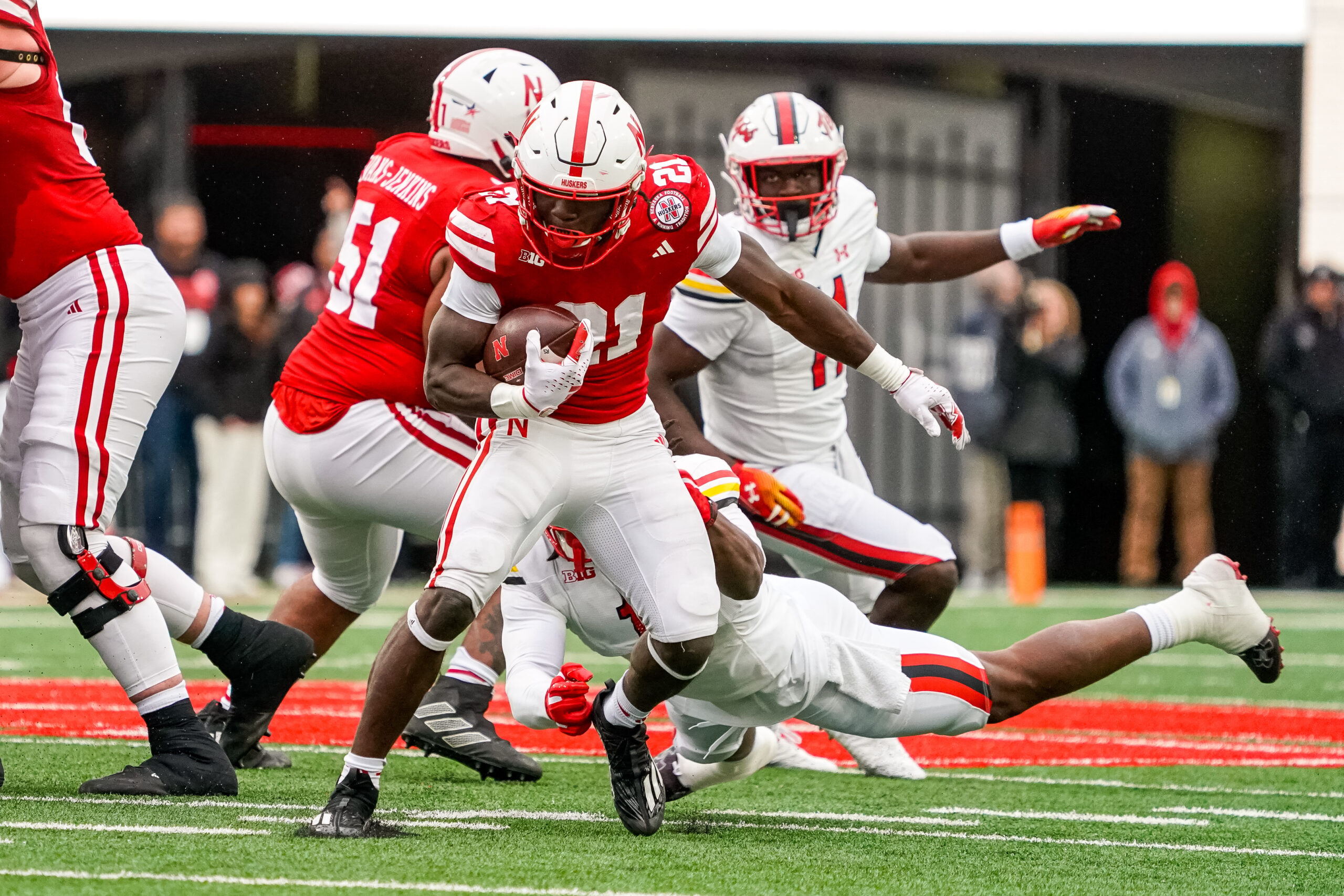 Nebraska football's 13-10 loss to the Maryland Terrapins was incredibly frustrating on Saturday afternoon. However, there was a particular bright spot. It was the play of running back Emmett Johnson, who has really come on in these past couple of weeks.
Part of Johnson's emergence stems from necessity. Nebraska football is extremely thin at the running back position right now. However, there is no denying he has skill. He really first made his mark against Northwestern, carrying the ball 12 times for 73 yards. Since then, he has built off that in a big way. He has become the de facto top running back for Nebraska football.
Saturday, he had another strong showing, carrying the ball 17 times for 84 yards.
He showed his physicality, and he showed his continued ability to find open holes with ease. Not only has he shown it on Saturday, he has shown it in multiple games.
Nebraska Football has running back for future
Nebraska football is going to need a running back to  be a staple of the offense in the coming years. With the decommitment of Kewan Lacy, somebody is going to have to step up. It looks like Johnson may be that guy. He has fully cemented himself as the top running back this season, and for good reason. He has explosiveness, and decisiveness, and continues to show it week after week.
With that being said, he needs more opportunities to run the football. As Marcus Satterfield showed on Saturday, that always isn't the case with this offense. Satterfield loves to throw the ball, and that certainly does not work in Johnson's favor. Nevertheless, the running back has made the most of the opportunities he has been given.
It's going to be fun to watch Johnson play for the rest of the season, and hopefully beyond. He has been a bright spot in what has been a bit of a difficult season for Nebraska football. Here's to hoping he keeps playing a high level.