Nebraska football commitment visiting Ohio State and more Huskers news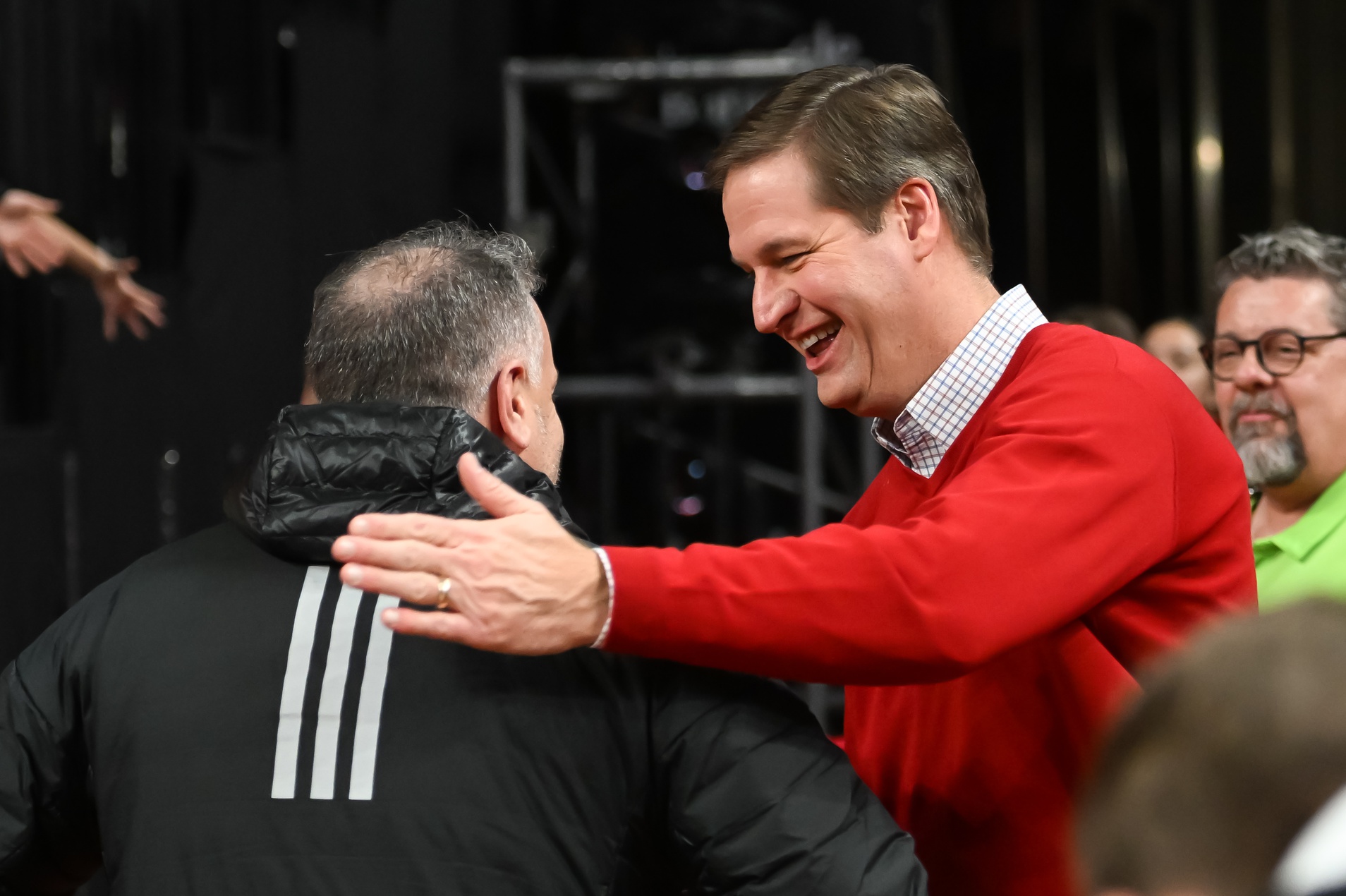 Nebraska football commitment Carlon Jones is visiting Ohio State this week, plus a new deal for Trev Alberts, and more.
The 2024 recruiting class is probably the last thing on the minds of most Nebraska football fans, who are hoping and praying that the Huskers can become bowl-eligible.
However, that hope took a huge hit on Saturday in a brutal 13-10 loss to Maryland, a loss that lays squarely at the feet of head coach Matt Rhule for allowing the Huskers to throw the ball on third down.
I don't care what excuses he uses, it was a terrible decision that cost the program dearly. Nebraska football will get a chance to earn that sixth win this weekend at Wisconsin, but in other news, a top commitment will be visiting another Big Ten program this weekend.
Carlon Jones, a blue-chip commitment and one of the top-ranked defenders committed to the Nebraska Cornhuskers in the 2024 class, is set to take an official visit to Ohio State. We have been warning of a flip and this weekend could be crucial. The Huskers need to survive it, but I'm really starting to think Jones won't be part of the 2024 class.
Trev Alberts gets a new deal
Trev Alberts hired Matt Rhule, which was among his most important decisions and he's going to have some job security after signing a long-term extension to be the Nebraska Cornhuskers athletic director well into the future.
Overall, I support the move. Trev has done a good job of leading Nebraska athletics, but he's got to ensure Nebraska football finds its footing. Rhule seems like a good step in the right direction, but getting a sixth win would make everyone feel better about the current head coach.
Alberts included.
Nebraska Cornhuskers get win in women's basketball
The Nebraska women's basketball team improved to 3-0 on Tuesday night with a 79-32 win over Alcorn State at Pinnacle Bank Arena. Alexis Markowski was a driving force in the win for Nebraska with 20 points and nine rebounds in just 20 minutes of work. She was 6-of-11 from the field and 8-of-10 from the free throw line.
Jaz Shelley played just two minutes for the Huskers, but Callin Hake came off the bench of the bench to score 14. Logan Nissley also managed 10 and connected twice from 3-point range. Next up for the Huskers is Creighton on Saturday at 1 PM CST inside the Vault.
For More Nebraska content, follow us on Twitter, like our Facebook Page, and Subscribe to the Husker Big Red YouTube Channel. You can also find our podcast on Apple or Spotify.