Nebraska Cornhuskers news: Bowl projections, the return of Keisei Tominaga, and more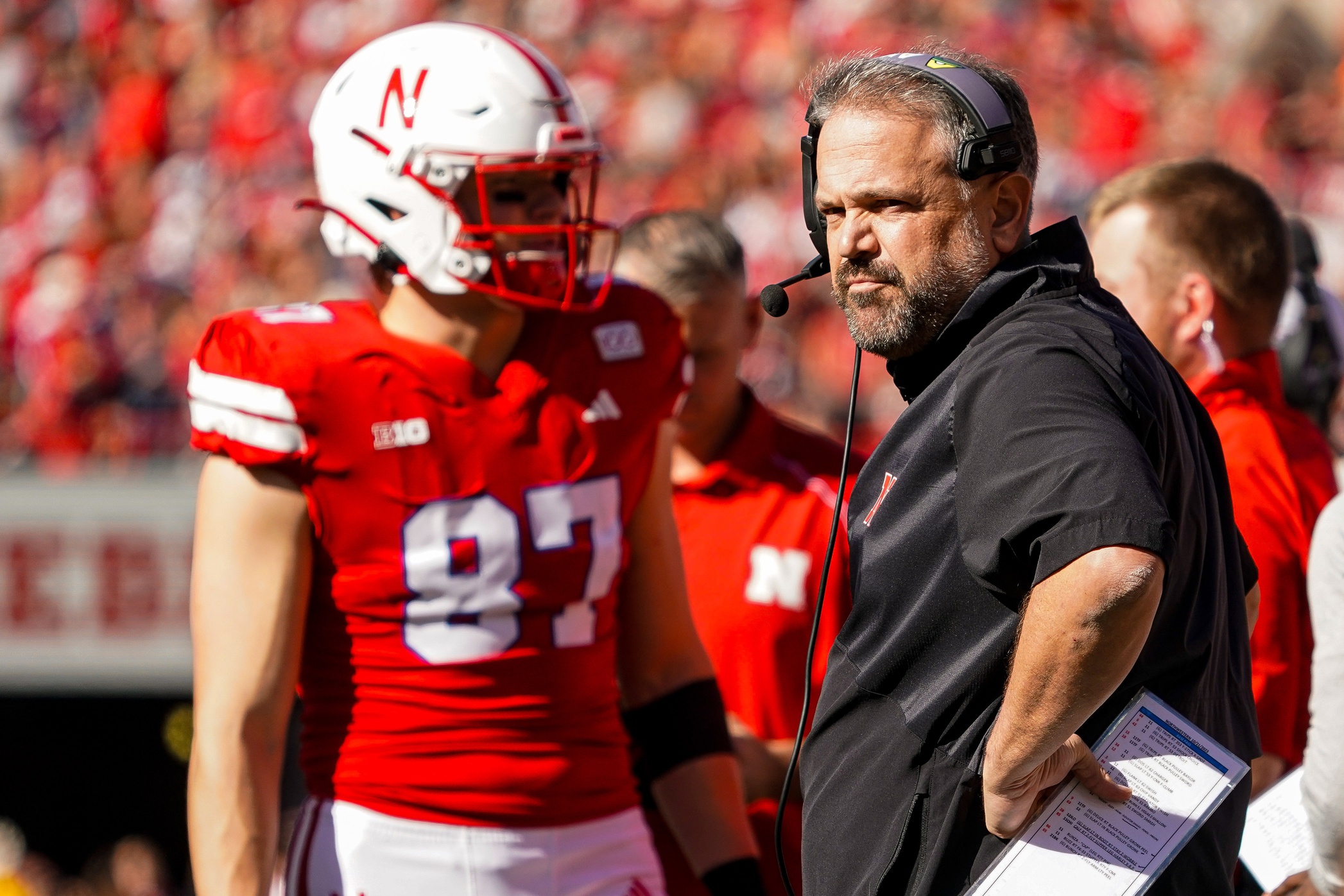 What are the bowl projections for Nebraska football after a fifth loss? Plus another solid weekend for volleyball and Monday hoops.
Saturday was a bad day for the Nebraska football team. The Huskers couldn't get out of their own way and the coaching staff made some decisions it probably would like to have back.
I'll never understand trusting Chubba Purdy to throw the ball, instead of handing it off, kicking a field, and trusting the defense on the final series. I'd put trust in Tony White and the Blackshirts over the offense any day of the week.
Regardless, Nebraska football is sitting at 5-5. It needs one more win to reach a bowl game. As far as the bowl projections, ESPN still has the Hukers going bowling to the Las Vegas Bowl and the Quick Lane Bowl. College Football News also has Nebraska going to the Guaranteed Rate Bowl.
247 Sports also has the Nebraska Cornhuskers going to the Las Vegas Bowl. So many of the projectors must see Nebraska beating Wisconsin or Iowa. It's certainly possible but with the quarterback issues, nothing seems guaranteed at this point.
Nebraska volleyball wins again
The Nebraska Cornhuskers keep cruising on the volleyball court. They notched another win on Sunday with a 3-1 victory over Illinois in a home match by the scores of 25-14, 25-14, 24-26 and 25-22. Nebraska volleyball hit .237 in the win, while Illinois was limited to .109.
Nebraska volleyball was credited with 54 kills and was led by Bekka Allick who had 12 kills and also a team-high five blocks. Ally Batenorst and Merritt Beason each contributed with 11 kills in the win, while Bergen Reilly pitched in with 45 assists. Beason also had four blocks and three aces.
No. 1 Nebraska is 25-0. The Huskers will face Michigan on Friday night in Ann Arbor. The match will start at 8 PM CST.
Nebraska Basketball in Cornhusker Classic
The 2-0 Nebraska basketball team will host Rider tonight, a team from the MAAC that is ranked No. 236 overall according to the Kenpom rankings. They are 1-1 on the season.
Nebraska basketball is 2-0. The Huskers rolled to another easy win on Friday night against Florida A&M. Rienk Mast added 20 points and 16 rebounds. Brice Williams scored 15 and freshman Eli Rice also buried three triples on his way to 16 points.
The Huskers are a 14-point favorite according to DraftKings. Nebraska will be on the BTN+ at 6 PM CST, and also, Keisei Tominaga is expected to make his 2023-24 debut.
For More Nebraska content, follow us on Twitter, like our Facebook Page, and Subscribe to the Husker Big Red YouTube Channel. You can also find our podcast on Apple or Spotify.