Nebraska Football: Starting QB will be evaluated throughout week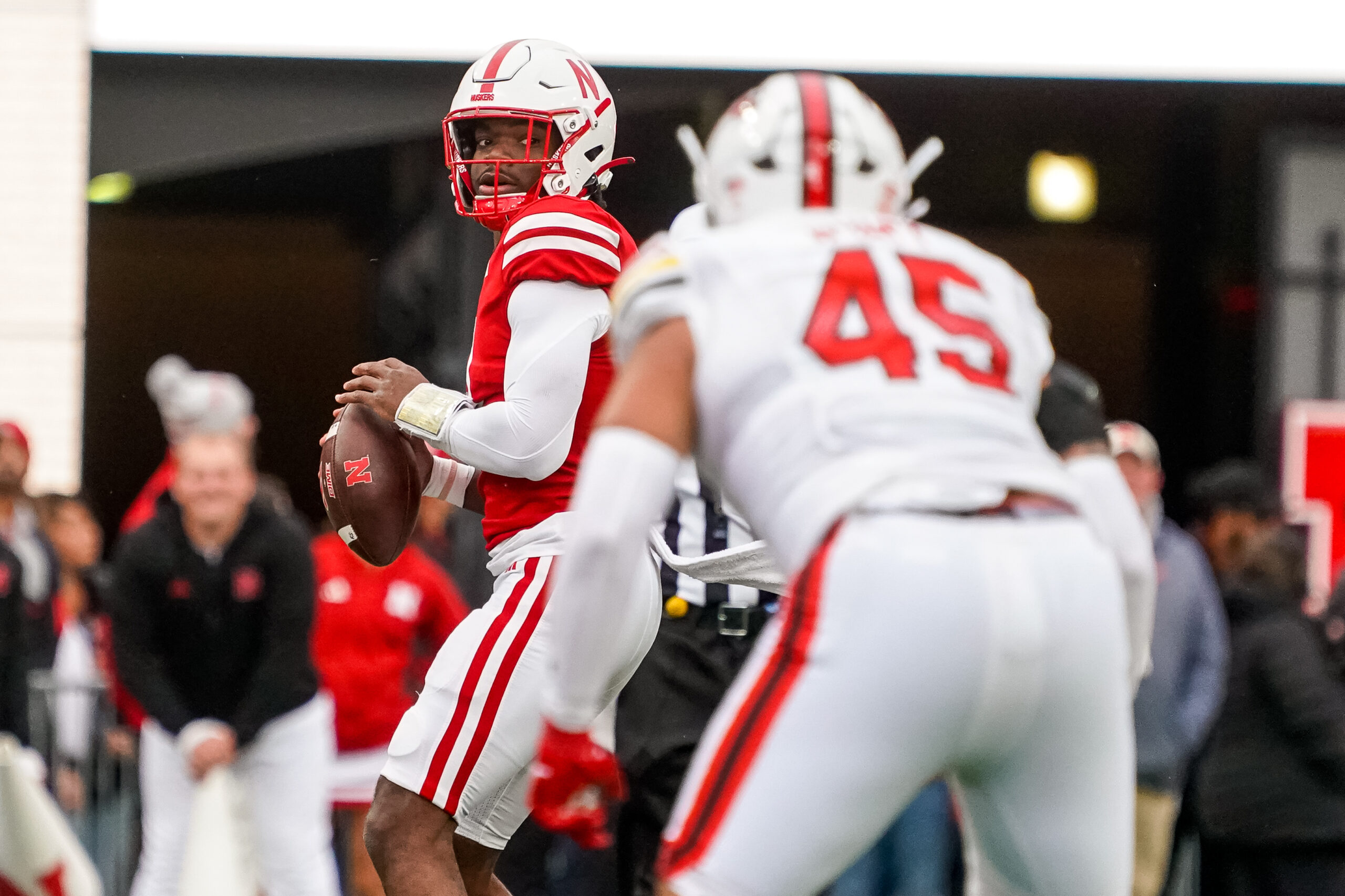 The Nebraska football quarterback picture is very unclear heading into Saturday night's game against the Wisconsin badgers. Nebraska football head coach Matt Rhule discussed it during his press conference on Monday.
Heinrich Haarberg is dealing with an ankle sprain. Chubba Purdy, who came into Saturday's action in the later parts of the game, is dealing with a groin injury. That leaves Jeff Sims as the only healthy quarterback. The fact that Sims is healthy is good. It's his inconsistencies that have plagued Nebraska.
This certainly puts Nebraska football in a difficult spot.  The quarterback room is in shambles right now and these injuries already add to the fact that the program has not been able to get consistency from the position.
Take a look at Saturday's stat lines for example. Sims went eight-of-13 on the day, throwing for 62 yards and two interceptions. The 62 yards were a game-high for the program. Purdy went one-of-three on the afternoon, throwing for 24 yards and an interception. Haarberg completed one pass out of five attempts and also threw an interception.
Simply put, it sounds like the quarterback room is banged up. This isn't something that is easily fixable  as Nebraska football tries to claim that elusive sixth win for bowl eligibility. It sounds like the decision of who will start Saturday will be made at game time, as reported by Husker247's Michael Bruntz.
"Heinrich has a pretty good ankle sprain," Rhule said. "We'll see if he can do anything tomorrow. Chubba came out of the game a little bit banged up, he's banged up from being hit. Jeff healthy. We'll go through the week and probably will come right up to game time in terms of who will play. Each guy brings something different to the table so we'll have a pretty diverse plan and see who is ready to go."
Purdy would be best for Nebraska Football, if healthy
If all three guys can play, I personally would go with Purdy. He did move the football down the field, and showed his ability to throw the ball. He had a tight spiral on his throws, and his drive down the field look good until he threw the interception in the red zone. The other two have shown inconsistencies over the past couple of weeks, and the signs for improvement are just not there.
Yes, I know Purdy is banged up. But at this point, there are too many options for Nebraska football at quarterback. If Purdy is healthy enough to play, I would put him in.
It will be interesting to see what decision Nebraska football makes for the quarterback position on Saturday. Either way, Nebraska football will be in for a tough battle with Wisconsin.