Nebraska Football: Marcus Satterfield should be safe-for now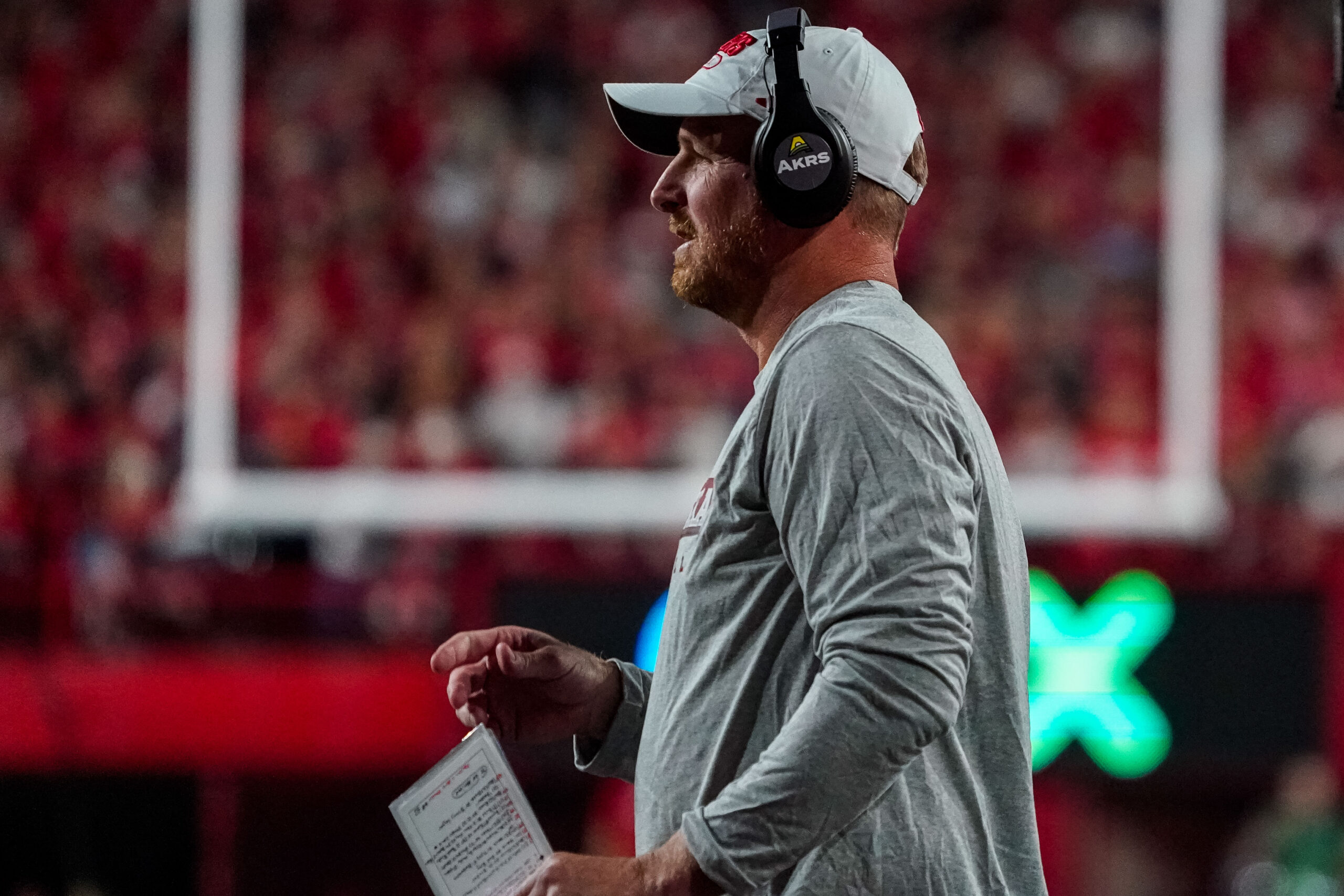 Large contingents of Husker nation want Nebraska football offensive coordinator Marcus Satterfield to be fired. Many are frustrated with his playcalling, including his call in the red zone in the fourth quarter of Sunday's game. Nebraska football head coach Matt Rhule passionately defended Satterfield in his Monday press conference. On this particular issue, Rhule is right.
It really wouldn't make sense to fire Satterfield after year one of a program reset. For starters, the quarterback position is an absolute disaster. Some of the falls on him, for sure. However, there is a lack of talent overall at the position and it is not just a coaching issue.
Secondly, Satterfield is not playing with a full deck right now. Currently, the program is starting nine players who are either redshirt freshmen or sophomores. Many of them have made an impact, including running back Emmett Johnson. The issue with the youth movement is that we are seeing development in real-time. The results have not been pretty at times.
It would be more beneficial to gauge Satterfield's playcalling abilities with a healthy unit. I understand there are tendencies in his offenses that do not give him the benefit of the doubt. I also understand that he has made some head-scratching play calls at times.
With that being said, there are times when his play calls make sense. The execution is just not there due to the inexperience of players on the offensive unit.
If anybody thinks that Satterfield deserves another year, it's Rhule.
"Everybody wants their head coach to fire everybody. Where has that worked out? So we want the whole offense to start over again with a whole new language next year? I'm not doing that. That's ridiculous."

Watch Matt Rhule's full presser:https://t.co/yty20d1B0i pic.twitter.com/FAiG4Aj7Tl

— Kevin Sjuts (@kevinsjuts) November 13, 2023
Lastly, the cycle of offensive coordinators within the Nebraska football program has been head-spinning. Last year saw Mark Whipple hold the title of offensive coordinator, and he did so for only one season. The year before that, it was Matt Lubick. Prior to Lubick, it was Troy Walters. The continuity at the offensive coordinator spot has been nonexistent. Continuity is important.
Am I saying that Satterfield is completely flawless? No. He definitely needs to utilize the running backs a bit more, and adjust his play calls to better fit the talent around him. The false starts and fumbles are also a bit concerning. This was a problem that his South Carolina offenses had as well. If things don't work out next year, that it is time to move on. Hopefully Rhule will pull the trigger if that's the case.
However, firing Satterfield after this year would be a poor decision. Whether or not you like him, firing him after one season before he can truly establish his offense will just add to the instability.
Rhule is right here. If these problems continue to rear their ugly heads again in 2024, then it might be time to move on. As of right now, give Satterfield a little time .