Nebraska football vs. Wisconsin: Odds, how to watch, and a prediction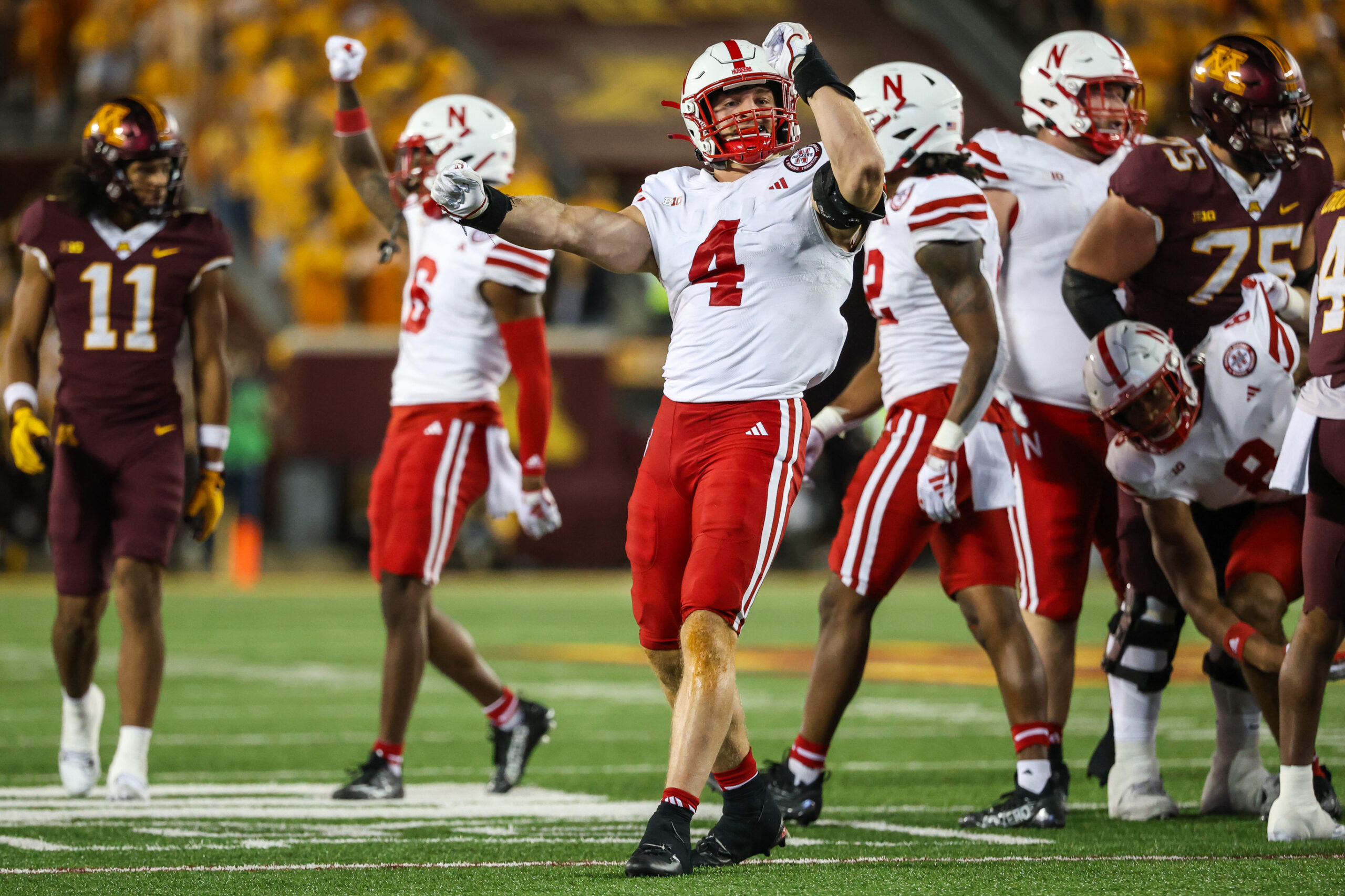 Nebraska football has another chance at bowl eligibility against Wisconsin. Here's how to watch, the odds, and a prediction.
It's been an ugly couple of weeks for the Nebraska football team. But for the Wisconsin Badgers, it's been an ugly month.
Wisconsin has lost three games in a row and four of the last five. The game they won was a come-from-behind win over Illinois. Injuries have hurt the Badgers but the quarterbacks — healthy or not – haven't been great.
Nebraska knows what that's like. Now, the two Big Ten West rivals will meet on Saturday night with a bowl berth on the line. Both clubs are 5-5. Here's a look at how to watch, the odds, and a prediction.
Nebraska vs. Wisconsin odds
Nebraska is a five-point underdog against Wisconsin on Saturday according to DraftKings. The Badgers have a money line of -205, while it's 170 for Nebraska. The over/under is 37.
Nebraska vs. Wisconsin How to watch
Date: Nov. 19
Game Time: 7:30 PM EST
Venue: Camp Randall Stadium
How to Watch: NBC | Peacock
Listen: Huskers.com
Nebraska football vs. Wisconsin prediction
The Huskers haven't won a game at Camp Randall since 1966 and in the five times that they have played at Wisconsin since joining the Big Ten, Nebraska football has a record of 0-5. The Huskers have also lost that game by an average of 19 points, with just two decided by 10 points or less.
Wisconsin has been struggling though and Northwestern just beat the Badgers at home. Ohio State did too, but just by two touchdowns. So the Badgers are a tough team when they play their best.
Nebraska is 1-3 on the road. The Huskers haven't played well and looking ahead to this matchup, it's hard to feel good. I'm confident in the defense, especially since Braelon Allen might not play or will be limited as he is still recovering from a high ankle sprain.
Allen tried to go last week but was limited to just three carries early in the game and then didn't play. Tanner Mordecai is back but his play has been less than stellar.
I expect a similar game to the one we saw last season in Lincoln. If Nebraska football has to start Jeff Sims though, who might be the only healthy quarterback, I don't see the offense having much success.
Turnovers will doom the Huskers for what seems like the millionth time this season and it will all come down to Iowa.
Wisconsin 17, Nebraska 10
For More Nebraska content, follow us on Twitter, like our Facebook Page, and Subscribe to the Husker Big Red YouTube Channel. You can also find our podcast on Apple or Spotify.