Nebraska Football needs to follow through with running game goals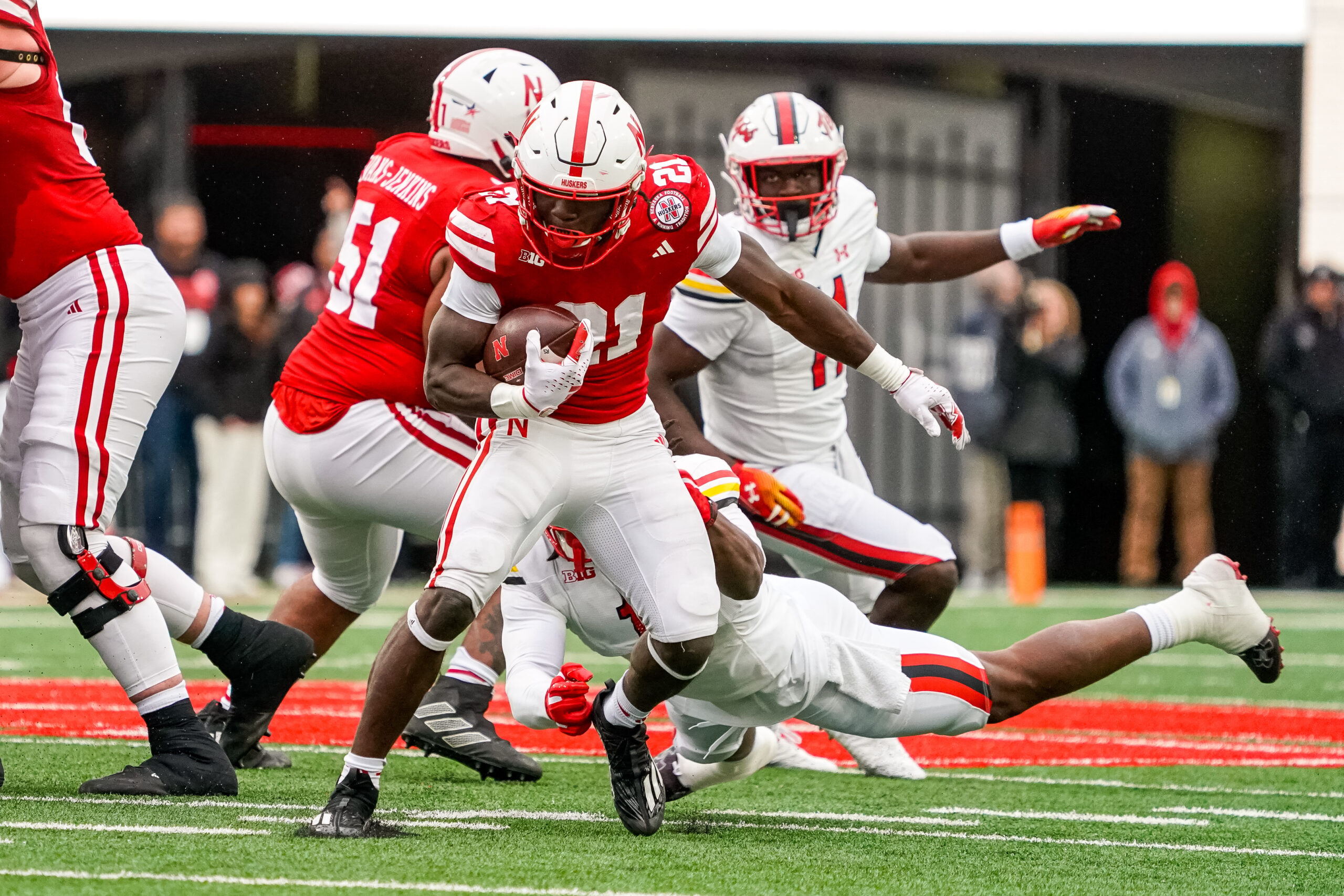 Nebraska football offensive coordinator Marcus Satterfield is pledging to get running back Emmett Johnson more touches, with the offense becoming a bit stagnant throwing the football.
Johnson has been one of the bright spots in what has been an inconsistent offense for Nebraska football. He has tallied 66 carries for 334 yards and two touchdowns on the year. He had another solid game against Maryland last Saturday, as he recorded 17 carries for 84 yards, averaging 4.9 yards per carry.
The only downside to the statistics is the fact that he only had 17 carries on the afternoon. Ideally, that number should be up around 25-30 carries. Matt Rhule has openly talked about being a more physical football team. We have seen flashes of successful running back play but it hasn't been consistent enough. This is mostly due to playcalling.
There were certain times during Saturday's game, and quite honestly throughout the season, that we were screaming at our TVs for more touches from Johnson. He needs to be getting carries at a higher volume. Satterfield talked about doing so in his meeting with the media on Tuesday, as transcribed by Husker247's Brian Christopherson.
"Consistently get him more touches and we did that last week and I think it paid off for us," Satterfield said. "It was a nice run he had there at the end on that final drive and I think his role keeps growing and his touches keep increasing. He's doing a really nice job."
Getting him more touches is going to be extremely important. It's one thing for Satterfield to say it in a press conference. It's another thing to actually do it on game day.  Johnson's speed and decisive running ability make him a weapon on offense.  He needs to be utilized and treated like one.
Nebraska football needs to focus on the running backs
The coaching staff wants to get him more touches. That's great, do it. The quarterbacks have not been passing the football at a high level. There is no shame in defaulting to the running game at this point in the season.
It starts this week against Wisconsin. The Badgers rank ninth in the Big Ten with 134.6 yards allowed per game. There will be opportunities for Johnson to run the football. The opportunities themselves fall on the shoulders of Satterfield.