5 things to watch for Nebraska football vs. Wisconsin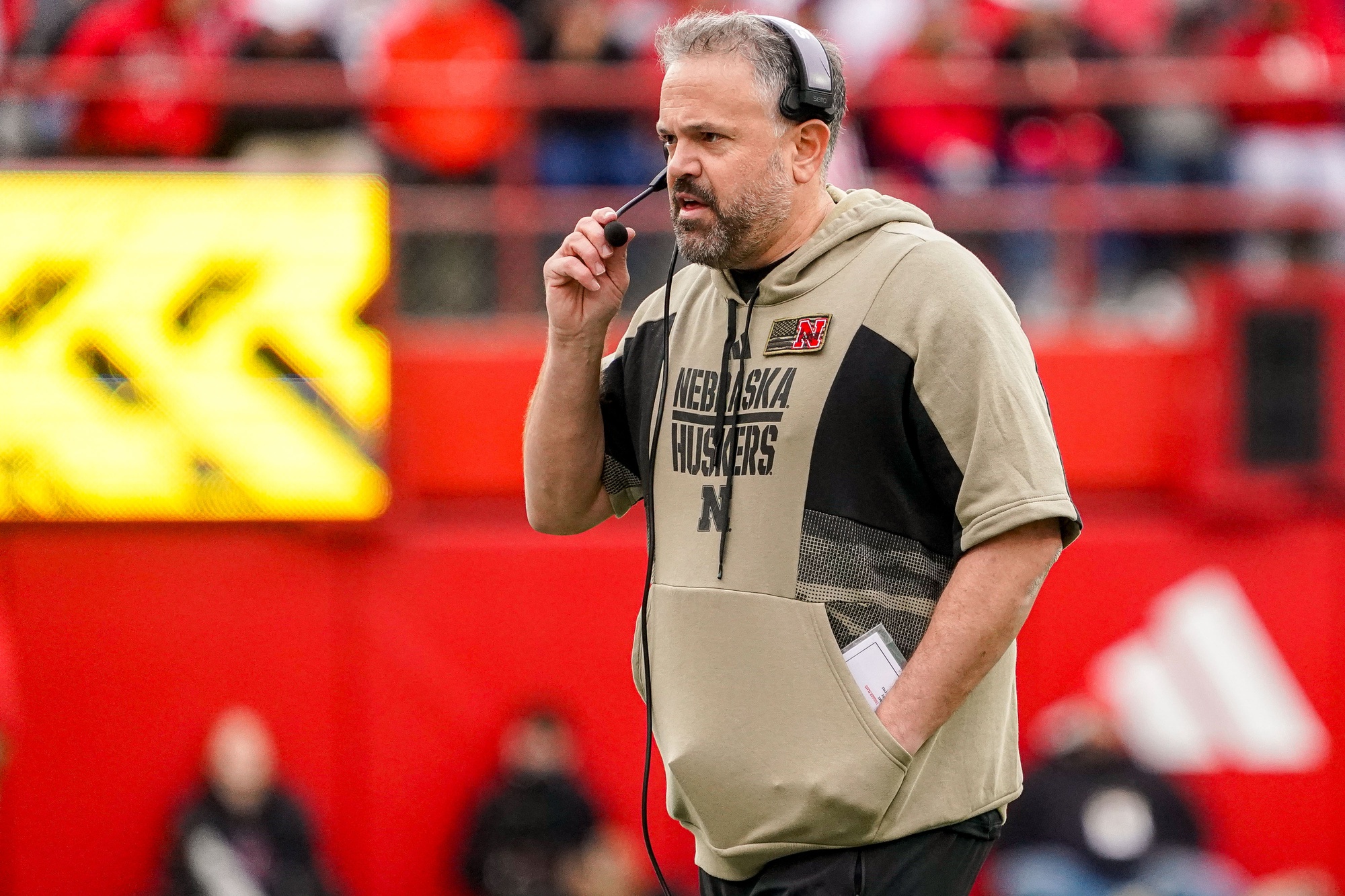 Breaking down five things to watch for Nebraska football in its matchup against Wisconsin on Saturday.
Nebraska football makes a return trip to Camp Randall Stadium on Saturday, a place where the Huskers haven't won as a Big Ten team.
The Huskers are the underdog to Wisconsin but the line has been dropping down. The status of Braelon Allen is still up in the air, as is the status of the Nebraska football quarterback position.
Either way, it's a massive game for Matt Rhule and the Huskers. Here are five things to watch.
Who will play quarterback?
Right now, it feels like it's down to Jeff Sims and Chubba Purdy. If Purdy was healthy and not dealing with a groin injury, it seems like he would be the sure-fire starter.
Jeff Sims has been a disaster. He hasn't shown any ability to function in the offense or take care of the football. Purdy wasn't great in his first extended action last week but he's probably the best option right now.
Regardless of who is under center, the coaching staff needs to put them in a better position to succeed.
The status of Braelon Allen
Allen was supposed to play last week and he did, but only finished with three rushing attempts before he was pulled for the 24-10 loss to Northwestern.
Wisconsin was so bad on offense that the Badgers didn't score their touchdown until the final minute of the game. Tanner Mordecai is back at quarterback. He's got just three touchdown passes this season and if the Badgers have to rely on him to win the game, I like Nebraska's chances.
Allen is getting healthier but high-ankle sprains are tricky, so even if he plays, he's probably not going to be 100 percent, which should make for tough sledding against a good-tackling Nebraska squad.
How many carries for Emmett Johnson?
Johnson has been arguably Nebraska's best player on offense the past four games. He scored the clinching touchdown against Purdue and has rushed for 70 yards or more in three of the last four games.
I still don't understand why the coaches won't give him the ball more. Wisconsin ranks ninth in the Big Ten in rushing yards allowed per game.
The Huskers need to rely on their offensive line and Johnson, who might be the best healthy running back on both teams. Matt Rhule said his offensive line played as well as it has all season and it's time to lean on those guys because the quarterbacks just haven't shown they can be trusted with the football.
How many turnovers this week?
The turnovers have been insane. There were five last week and 16 over the past four games. You don't need to be an expert to know that turning the ball over four times per game hurts the chances of victory.
At some point, you'd think it would have to stop. I'm not predicting it will though. The quarterbacks haven't been able to protect the ball and the rest of the offense hasn't been immune. There have even been fumbles on special teams.
Flat out, Nebraska needs to limit the turnovers to one or fewer if it wants to win.
 A bowl game, finally?
It's been since 2016. That's the longest streak without a bowl game in the FBS. Nebraska football has to end it and Saturday night will be the third chance.
Wisconsin also needs a win for bowl eligibility. Luke Fickell's first season hasn't exactly gone as planned either. He can't afford a loss here and frankly, neither can Rhule.
One head coach will have his team headed for the postseason on Saturday night, while the other is going to have some questions to answer before a season-ending rivalry game.
For More Nebraska content, follow us on Twitter, like our Facebook Page, and Subscribe to the Husker Big Red YouTube Channel. You can also find our podcast on Apple or Spotify.