3 keys for Nebraska football to beat Wisconsin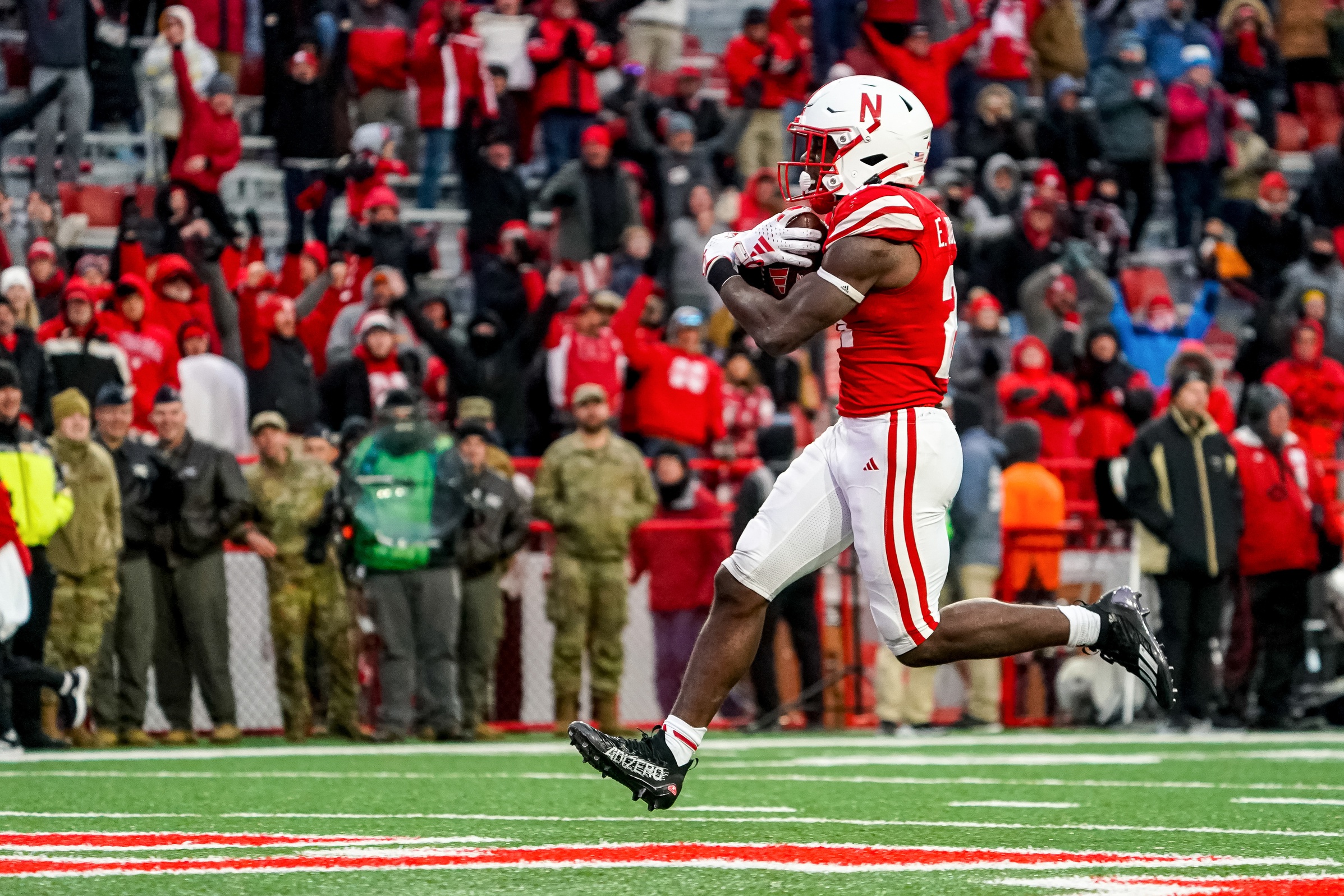 If Nebraska football is going to beat Wisconsin on Saturday, here are three things that need to happen.
For the third week in a row, Nebraska football will try to become bowl-eligible with a win. This time, Wisconsin will be the opponent.
The Badgers are also 5-5. They have dropped three straight games and haven't scored more than 14 in any of those games. Going back to the Iowa game, Wisconsin has been held to 10 points or less in five of six games.
Nebraska's defense has been stellar. But the offense has been terrible. Nebraska is turning the ball over more than any team in college football. That's why the Huskers are 5-5 instead of 7-3 or 8-2.
Turnovers are the most predictive stat in football. Maybe in all of sports. That's going to be vital for Nebraska and that's where we start with our three keys against Wisconsin.
Take care of the ball
Wisconsin doesn't have a good offense. Braelon Allen, even if he plays, probably isn't going to be 100 percent coming off a high-ankle sprain and without him last week, the Badgers were held under 100 against Northwestern.
Tanner Mordecai hasn't been all that productive either. Point being, I don't see Wisconsin being able to score much against Nebraska, unless the Huskers are giving the football away, which outside of running the ball, is the only thing the offense has done consistently.
Run the damn ball
Matt Rhule talked all offseason about how Nebraska football was going lean on the running game, but when the game was on the line last week, the Huskers called two passing plays inside the 10-yard line.
As we wrote earlier this week on this site, Emmett Johnson needs more touches. He hasn't gotten 20 carries in a game yet. He does have at least 70 yards in three of his last four games and is averaging more than nine yards per carry.
Wisconsin is ninth in the Big Ten in rushing yards allowed, so this seems like a great opportunity for Nebraska to pound the rock and run to win.
Make Wisconsin one-dimensional
That's always been the key to beating Wisconsin and that hasn't changed. Mordecai only has three touchdown passes all season for the Badgers. They can move the ball a little, but I don't see this offense waking up and being prolific all of a sudden on Saturday.
If Allen goes, Nebraska needs to limit his explosive runs. The Huskers need to make the Badgers beat them throwing the football. I'm not sure the Badgers can do it and as long as they don't have a bunch of short fields, I really don't see Wisconsin having much success, especially if they run under 100 yards.
For More Nebraska content, follow us on Twitter, like our Facebook Page, and Subscribe to the Husker Big Red YouTube Channel. You can also find our podcast on Apple or Spotify.