Chubba Purdy expected to start for Nebraska football vs. Wisconsin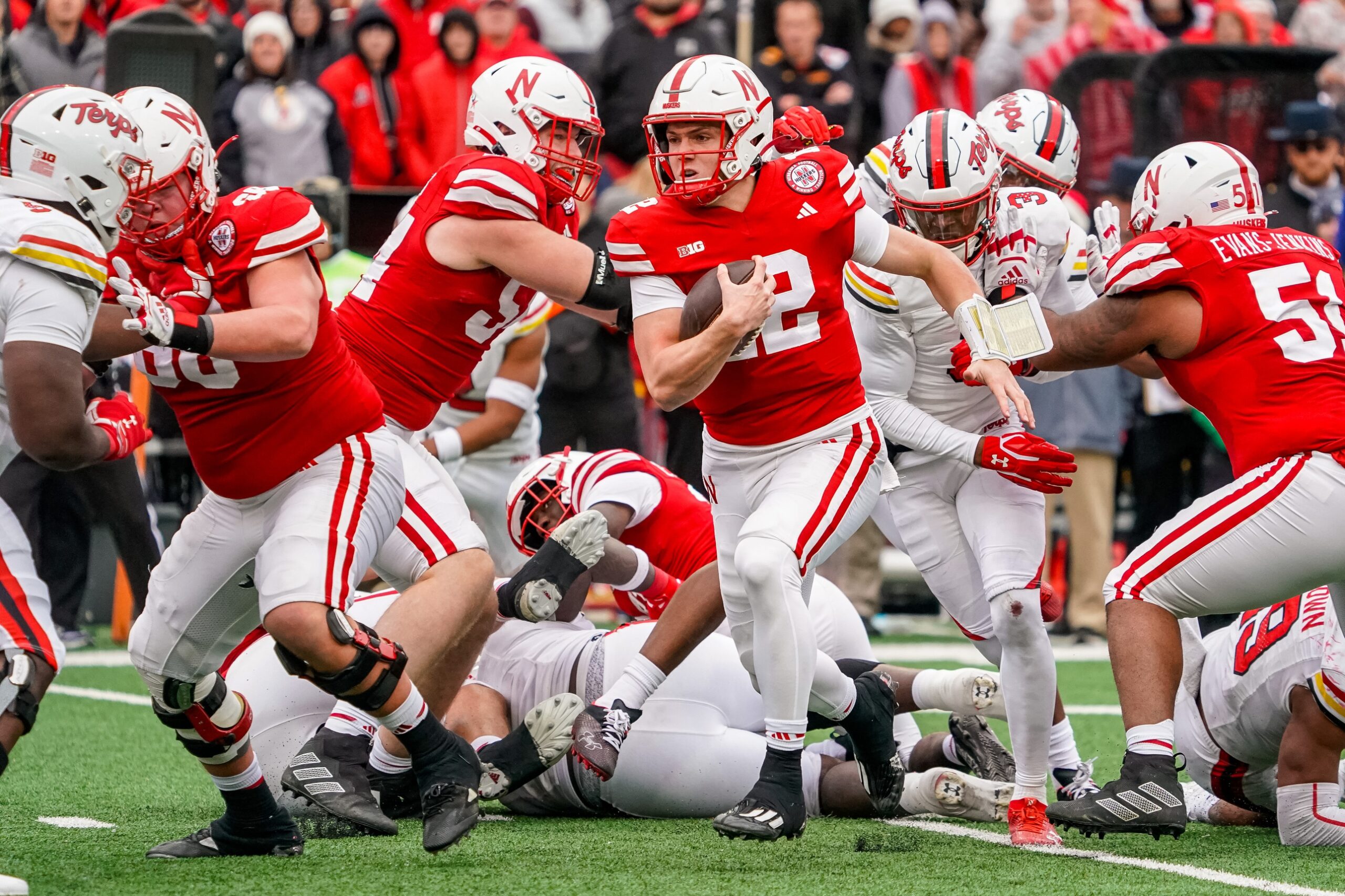 Nebraska football is expected to have Chubba Purdy under center on Saturday against the Wisconsin Badgers.
It's looking more and more like Chubba Purdy will be the starting quarterback for the Nebraska football team against Wisconsin on Saturday.
Purdy finished the game against Maryland, but he's been dealing with a groin injury. However, according to a report from Sean Callahan of Husker Online, Purdy is the expected starter on Saturday for the Huskers against Wisconsin.
It doesn't sound like Purdy is 100 percent. He probably will need groin surgery during the offseason, but Callahan reports that Jeff Sims continues to struggle with turnovers in practice, so the Huskers don't really have a choice.
Purdy was 1-of-5 for 24 yards and an interception in the loss against Maryland last week. But Jeff Sims has been a walking turnover. Heinrich Haarberg also isn't healthy. It sounds like he will be the No. 3 quarterback this week only to be used in an emergency.
Can Chubba Purdy deliver?
Nebraska football desperately needs a win on Saturday night. It would be the sixth win and guarantee a bowl game. Purdy has started games before at Nebraska and Florida State.
One of the issues for Chubba is that it seems like he has never been able to stay healthy, which has hindered his performance on the field.
The most important thing is taking care of the ball. A punt isn't a bad play in this game. Wisconsin is going to struggle to move the ball too and as long as the Huskers avoid turnovers, I expect them to win.
But I don't expect them to avoid turnovers. They haven't shown any ability to do so. I'm hopeful that Purdy can change that. It's a huge opportunity for him because if he can play well down the stretch, even if a transfer quarterback is added, which we all expect, he could throw his hat in the ring to compete for the job.
First things first, Nebraska football needs to find a way to win on Saturday and it feels like Purdy at quarterback gives the Huskers the best opportunity.
For More Nebraska content, follow us on Twitter, like our Facebook Page, and Subscribe to the Husker Big Red YouTube Channel. You can also find our podcast on Apple or Spotify.