More positives for Nebraska Football with Dylan Raiola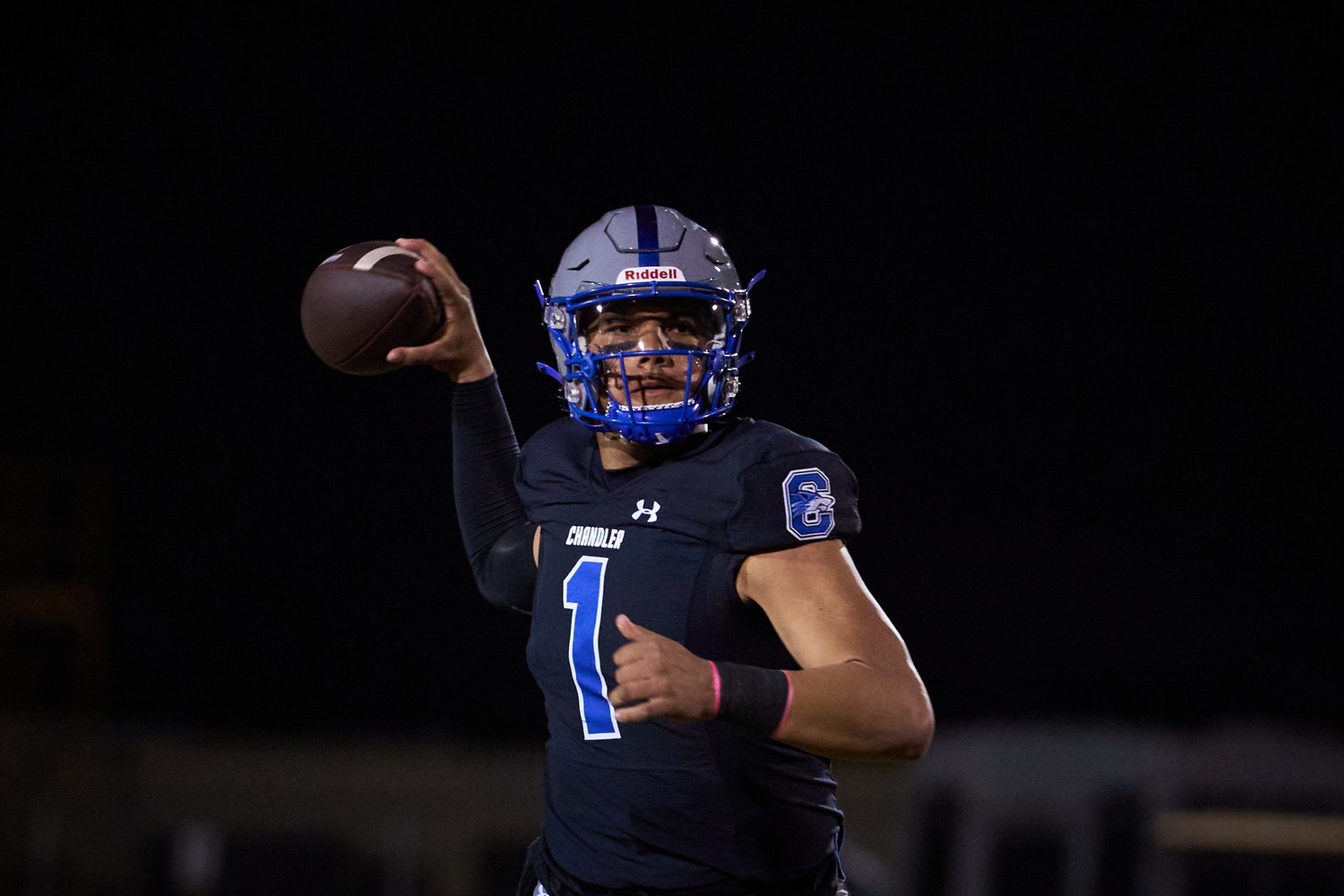 Nebraska football has been making all the right moves with five-star QB Dylan Raiola and here's the latest positive buzz in his recruitment.
If Matt Rhule and the Nebraska football program are going to lose out on Dylan Raiola, it won't be because they didn't put in enough effort.
Rhule has already made his trip to Arizona to see Dylan Raiola (he's only allowed one visit). That seemed to make a positive impression as Dylan retweeted the photo of the Nebraska boom box. His dad, Dominic Raiola, also said some really positive things about Rhule and Nebraska football in a recent interview.
However, the Nebraska football coaching staff took things even further last Friday when all of the assistant coaches took the trip to Chandler, Arizona to visit Raiola.
Raiola was at USC over the weekend, however, in an interview with 247 sports, it was clear that the move by Nebraska made a positive impression.
"I think all nine coaches from the offensive and defensive side of the ball that means a lot to me and my family," Dylan Raiola said. "Very grateful that they did that. No other school has done that before. I'm just very grateful Nebraska views me and my family like that and I'm very blessed."
The top-ranked quarterback in the 2024 class also said he sees the Huskers as trending up:
"I know they want to win right now," Dylan said to 247 sports. "Just from Coach Rhule being the head coach he wants to do it the right way. He's not going to cut corners. He's going to build it from the ground up. I have a great relationship with him and I feel comfortable talking to him about things. Coach Satterfield I think is great. He's coached in the SEC. he's seen a lot of talented quarterbacks. Spencer Rattler the latest one. They have a lot of great pieces. Everybody is young. I think they're trending upwards in that program."
Another potentially good sign for Nebraska
Raiola outlined Nebraska, Georgia, USC, and Oregon as the top schools recently. USC definitely made gains when it hosted Raiola, but as I have said before, five-star 2023 QB Malachi Nelson could be an obstacle.
It's just hard to get commitments from top-rated QBs in back-to-back classes, especially nowadays and that's a hurdle Nebraska doesn't have to overcome.
The Bulldogs also might be losing their offensive coordinator soon. Todd Monken has interviewed with the Ravens and also is talking to the Tampa Bay Bucs. Losing their offensive coordinator wouldn't be the end of the world for Georgia. Kirby Smart has been really involved and also visited Raiola during the evaluation period.
However, if Raiola is going to commit in March, it wouldn't give the new Georgia OC and Raiola much time to build a relationship. That's something to watch and the farther we go along in this recruitment, the better I feel about Nebraska football's chances of actually pulling it off.
For More Nebraska content, follow us on Twitter, like our Facebook Page, and Subscribe to the Husker Big Red YouTube Channel.