3 thoughts on D'Andre Barnes commitment to Nebraska Football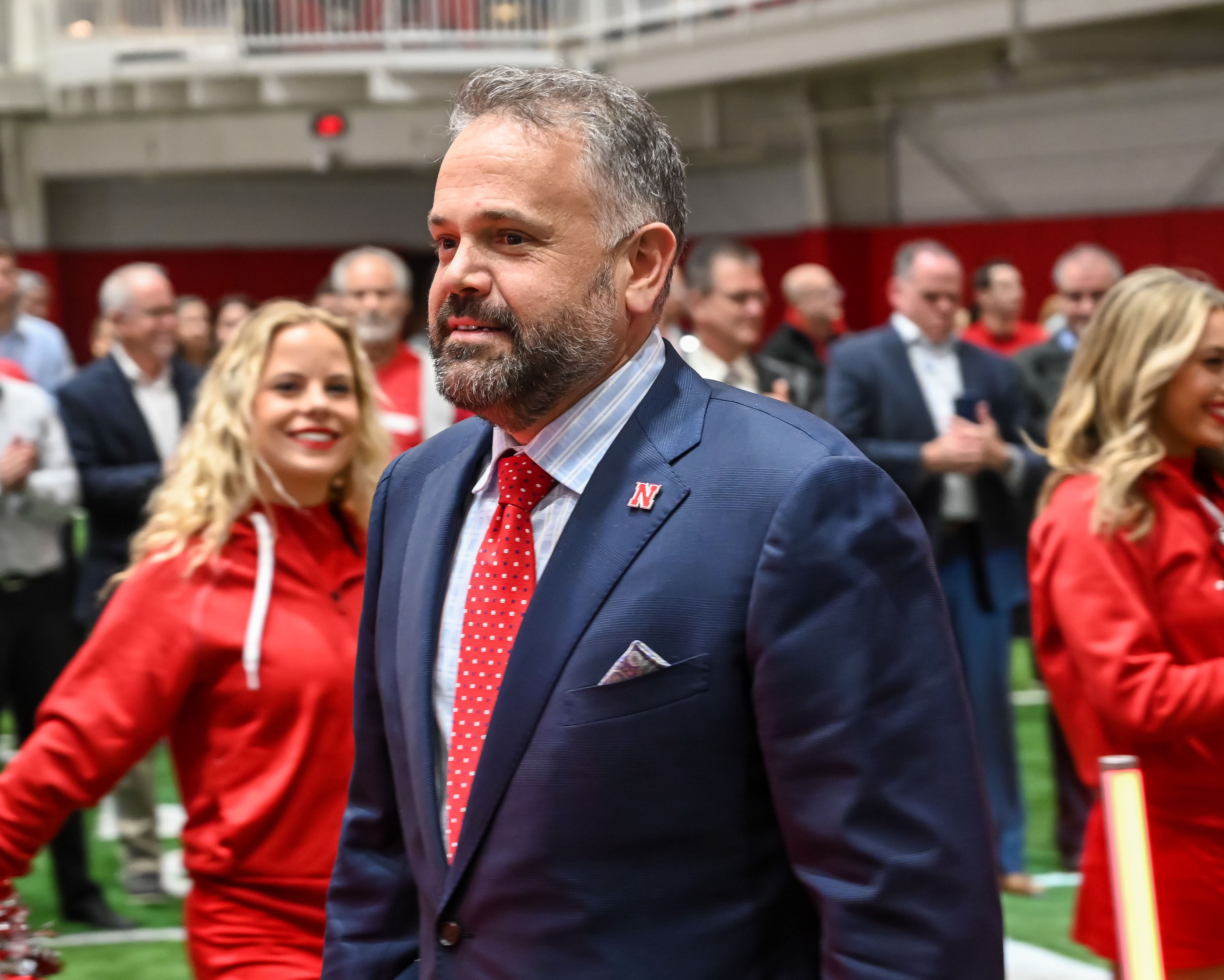 Nebraska football signed D'Andre Barnes on National Signing Day and here are three thoughts on the commitment for the Huskers.
It turns out, Nebraska football fans didn't have to wait long to hear from D'Andre Barnes on National Signing Day. Barnes, a three-star prospect out of Colorado, was supposed to sign sometime on Wednesday night at his high school.
But instead of waiting all day, Barnes announced his commitment to the Nebraska football program early Wednesday morning, eliminating any drama and putting a bow on the Huskers' 2023 recruiting class.
Colorado DB D'Andre Barnes in N. The defender loved his time in Lincoln this weekend.

"I loved the visit, from the town to the facilities to the coaches, everything was incredible."@adamgorney | @RivalsWoody https://t.co/KeRk5URv44 pic.twitter.com/NjnKDAk1lp

— Greg Smith (@GregSmithRivals) February 1, 2023
Nebraska football is expected to sign a total of five players on Wednesday: Barnes, Jeremiah Charles, Ismael Smith Flores, Sua Lefotu, and Demitrius Bell.
Charles, Bell, and Barnes played wide receiver in high school. Barnes was a productive player on both sides of the ball with 37 receptions for 785 yards and nine scores on offense, as well as 55 tackles, six interceptions, eight pass breakups, and two forced fumbles.
However, Barnes is going to be a defensive back, and here are three thoughts on his commitment.
Speed, speed, speed
Before Matt Rhule was hired as Nebraska football coach, it was well-known that he recruited speed. He wants a team of athletes and Barnes certainly fits the mold. He was the 200-meter state champion in Colorado for his classification and ran a 21.49 in the 200-meter as well as 10.69 in the 100.
Anything sub-11 seconds is pretty fast. Add to the fact that Barnes is a 6-foot-1, 175 pounds and that could be a really nice get in the secondary, or someday at receiver. This kid is an athlete. He can also help in the return game and he's worth taking a shot on late even though he's not that highly ranked.
Aggressive roster overhaul continues
Nebraska football has now signed 28 players in its 2023 class. It's a pretty big number but this program needed an influx of talent and especially speed. Rhule has done that by attacking the state of Nebraska and also Texas. However, the late period also shows Nebraska can go beyond those states.
It went back to Texas for a couple of its late signees in Charles and Smith Flores who played for tight ends coach Bob Wager. However, Bell is from Tennessee, Barnes is from Colorado and Lefotu is from California.
That's a positive sign for the Huskers, who should be recruiting at a national level. Tennessee is starting to blow up as a recruiting area and so is St. Louis. Nebraska could also use a stronger presence in California.
Beyond that, if you add 11 transfers, Nebraska football has added 39 scholarship players in this cycle and that's almost half of the 85-man roster.
People can debate if this is a total rebuild, a reset, or whatever, but there's no doubt, Matt Rhule has put his fingerprints on the roster and he's wasted no time building a team in his image.
We'll see how it shakes out but almost 20 scholarship players are going to need to leave by the time fall camp starts in August and the spring is going to be huge in terms of roster management.
Nebraska really knows how to close under Rhule
Nebraska football wasn't perfect in the 2023 class. It had some misses, but outside of Walter Rouse, the transfer, Nebraska didn't miss on many 2023 recruits that visited campus.
Some were already committed elsewhere such as Beni Nyogi, but Nebraska won most of its contested recruitments since Rhule took over such as Malachi Coleman, Cameron Lenhardt, and even Barnes, who was offered by BYU and could have visited there instead of Nebraska football last weekend.
Getting kids on campus and to Lincoln is huge and this staff has been spectacular at turning those visits, into commitments. Rhule held almost all of the 2023 commitments (prior to his hire) based on those visits, and outside of Hayden Moore which was about the only one Nebraska really wanted, the Huskers didn't miss.
That's a really good sign going forward. This staff is great at identifying players that will fit at Nebraska, getting them on campus, and closing the deal. It's going to be fun to watch that in 2024 and as I have said many times before, I'm extremely impressed and excited about the work Rhule has done and is doing on the recruiting trail.
Nebraska football hasn't won a game under Matt Rhule. I get that. But it feels like finally, this thing is headed in the right direction.
For More Nebraska content, follow us on Twitter, like our Facebook Page, and Subscribe to the Husker Big Red YouTube Channel.